RPS27A
Official Full Name

ribosomal protein S27a

Background

Ubiquitin, a highly conserved protein that has a major role in targeting cellular proteins for degradation by the 26S proteosome, is synthesized as a precursor protein consisting of either polyubiquitin chains or a single ubiquitin fused to an unrelated protein. This gene encodes a fusion protein consisting of ubiquitin at the N terminus and ribosomal protein S27a at the C terminus. When expressed in yeast, the protein is post-translationally processed, generating free ubiquitin monomer and ribosomal protein S27a. Ribosomal protein S27a is a component of the 40S subunit of the ribosome and belongs to the S27AE family of ribosomal proteins. It contains C4-type zinc finger domains and is located in the cytoplasm. Pseudogenes derived from this gene are present in the genome. As with ribosomal protein S27a, ribosomal protein L40 is also synthesized as a fusion protein with ubiquitin; similarly, ribosomal protein S30 is synthesized as a fusion protein with the ubiquitin-like protein fubi. Multiple alternatively spliced transcript variants that encode the same proteins have been identified.

Synonyms

RPS27A; ribosomal protein S27a; ubiquitin-40S ribosomal protein S27a; S27A; Uba80; UBCEP80; ubiquitin carboxyl extension protein 80; ubiquitin C; ubiquitin-CEP80; 40S ribosomal protein S27a; ubiquitin and ribosomal protein S27a; UBC; CEP80; UBCEP1;
Involved Pathway
Protein Function
Interacting Protein
RPS27A involved in several pathways and played different roles in them. We selected most pathways RPS27A participated on our site, such as Ribosome, which may be useful for your reference. Also, other proteins which involved in the same pathway with RPS27A were listed below. Creative BioMart supplied nearly all the proteins listed, you can search them on our site.
| Pathway Name | Pathway Related Protein |
| --- | --- |
| Ribosome | RPL13A;RPL32;RPS9;MRPS10;FAUA;MRPL33;RPL21;MRPS9;MRPL36 |
RPS27A has several biochemical functions, for example, metal ion binding, poly(A) RNA binding, protein binding. Some of the functions are cooperated with other proteins, some of the functions could acted by RPS27A itself. We selected most functions RPS27A had, and list some proteins which have the same functions with RPS27A. You can find most of the proteins on our site.
| Function | Related Protein |
| --- | --- |
| metal ion binding | ZNF707;ZNF558;ZNF434;EXTL2;HDAC7A;ZNF471;TRIM59;ZNF706;ENDOU2 |
| poly(A) RNA binding | H1F0;PRPF31;ALG13;ZC3H7A;ZCCHC24;ZCRB1;ASCC3;REPIN1;ACAA2 |
| protein binding | GNAI2;GLRX3;MED31;EPB41;GIPC1;SLC38A2;DAPK3;SYTL2;ZFAND6 |
| structural constituent of ribosome | MRPS36;MRPS21;RPL5B;RPL7;MRPL33;RPL36A;SLC25A15A;MRPS18A;MRPS9 |
RPS27A has direct interactions with proteins and molecules. Those interactions were detected by several methods such as yeast two hybrid, co-IP, pull-down and so on. We selected proteins and molecules interacted with RPS27A here. Most of them are supplied by our site. Hope this information will be useful for your research of RPS27A.
DAZAP2; CALCOCO2; TNFRSF1A; MAP3K3; TRAF6; CDK11B; MDM2; KANSL3; RNF11; midostaurin; GABARAP; TP53; VCL; RPL10
Q&As (0)
Ask a question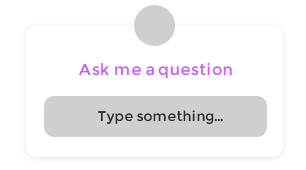 Customer Reviews (0)
Write a review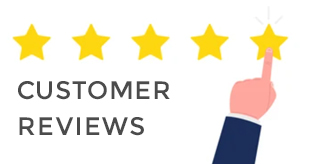 Ask a Question for All RPS27A Products
Required fields are marked with *
My Review for All RPS27A Products
Required fields are marked with *