RPS6KA2
Official Full Name

ribosomal protein S6 kinase, 90kDa, polypeptide 2

Background

This gene encodes a member of the RSK (ribosomal S6 kinase) family of serine/threonine kinases. This kinase contains 2 non-identical kinase catalytic domains and phosphorylates various substrates, including members of the mitogen-activated kinase (MAPK) signalling pathway. The activity of this protein has been implicated in controlling cell growth and differentiation. Alternate transcriptional splice variants, encoding different isoforms, have been characterized. [provided by RefSeq, Jul 2008]

Synonyms

RPS6KA2; ribosomal protein S6 kinase, 90kDa, polypeptide 2; RSK; HU-2; RSK3; p90-RSK3; pp90RSK3; MAPKAPK1C; S6K-alpha; S6K-alpha2; ribosomal protein S6 kinase alpha-2; RSK-3; p90RSK2; p90-RSK 2; MAPKAPK-1c; S6K-alpha-2; MAPKAP kinase 1c; ribosomal S6 kinase 3; MAPK-activated protein kinase 1c; ribosomal protein S6 kinase alpha 2; 90 kDa ribosomal protein S6 kinase 2; MAP kinase-activated protein kinase 1c; ribosomal protein S6 kinase 90kDa polypeptide 2;
| Species | Cat.# | Product name | Source (Host) | Tag | Price |
| --- | --- | --- | --- | --- | --- |
| Human | RPS6KA2-426H | Recombinant Human RPS6KA2, GST-tagged, Active | Sf9 Insect Cell | GST | |
| Human | RPS6KA2-961H | Active Recombinant Human RPS6KA2 protein, GST-tagged | Insect Cells | GST | |
| Human | RPS6KA2-2433H | Recombinant Human RPS6KA2, His-tagged | E.coli | His | |
| Human | RPS6KA2-610HCL | Recombinant Human RPS6KA2 cell lysate | Insect Cell | N/A | |
| Human | RPS6KA2-5400HF | Active Recombinant Full Length Human RPS6KA2 Protein, GST-tagged | Insect (sf21) | GST | |
| Human | RPS6KA2-3740H | Recombinant Human RPS6KA2 Protein, Myc/DDK-tagged, C13 and N15-labeled | HEK293T | Myc/DDK | |
| Human | RPS6KA2-1150H | Recombinant Human RPS6KA2 Protein (M1-L733), Tag Free | Insect Cell | No tag | |
| Human | RPS6KA2-1151H | Recombinant Human RPS6KA2 Protein (M1-L733), GST tagged | Insect Cell | GST | |
| Cynomolgus Monkey | RPS6KA2-887C | Recombinant Cynomolgus RPS6KA2 Protein, His-tagged | Mammalian Cell | His | |
| Cynomolgus Monkey | RPS6KA2-630C-B | Recombinant Cynomolgus Monkey RPS6KA2 Protein Pre-coupled Magnetic Beads | HEK293 | | |
| Cynomolgus Monkey | RPS6KA2-630C | Recombinant Cynomolgus Monkey RPS6KA2 Protein, His (Fc)-Avi-tagged | HEK293 | His (Fc)-Avi | |
Involved Pathway
Protein Function
Interacting Protein
RPS6KA2 involved in several pathways and played different roles in them. We selected most pathways RPS6KA2 participated on our site, such as MAPK signaling pathway, Oocyte meiosis, mTOR signaling pathway, which may be useful for your reference. Also, other proteins which involved in the same pathway with RPS6KA2 were listed below. Creative BioMart supplied nearly all the proteins listed, you can search them on our site.
| Pathway Name | Pathway Related Protein |
| --- | --- |
| MAPK signaling pathway | PRKACG;FGF13B;FGF21;MAP2K7;NFATC3;STMN1B;FGF7;FGF1;JIP1 |
| Oocyte meiosis | PPP2CA;CAMK2D2;PKMYT1;YWHAB;CALM2B;CALM2;REC8;ADCY1B;YWHAE1 |
| mTOR signaling pathway | RPS6KA3B;RPS6KA2;MTOR;RRAGC;PTEN;RPS6KA3A;CAB39;RPS6KA3;PIK3CG |
| Long-term potentiation | PPP1R1A;PPP3R2;PPP3R1;PLCB2;PPP1CB;ATF4;KRAS;PPP1CC;PRKACB |
| Neurotrophin signaling pathway | RAP1B;SHC4;RIPK2;MAPK11;NTRK1;NGF;IRAK4;PLCG1;GSK3B |
| Progesterone-mediated oocyte maturation | AKT2;PRKACA;MAPK3;PDE3B;PIK3CD;CDC25B;MAP2K1;IGF1RB;PRKACG |
| Insulin resistance | RPS6KB1B;FOXO1;PPP1R3CA;PRKAG2;PIK3CG;CREB3L1;SLC27A5;PIK3CA;PIK3R3B |
RPS6KA2 has several biochemical functions, for example, ATP binding, magnesium ion binding, protein binding. Some of the functions are cooperated with other proteins, some of the functions could acted by RPS6KA2 itself. We selected most functions RPS6KA2 had, and list some proteins which have the same functions with RPS6KA2. You can find most of the proteins on our site.
| Function | Related Protein |
| --- | --- |
| ATP binding | SMC4;CDK9;CLCN5;BTK;PDPK1;ADCK1;KIF5AA;AARS2;TLK1B |
| magnesium ion binding | ENO2;ERN1;THTPA;STK36;RPS6KAL;TESC;MAST4;ERN2;PRPS1A |
| protein binding | REEP6;SEC31A;IFIH1;PITPNM3;STK11;PLK1S1;GABBR1;DUT;MAGI2 |
| protein serine/threonine kinase activity | ROCK1;CAMK1GA;SIK3;ADCK2;STK19;NIM1;CLK1;CASK;RPS6KA1 |
| protein serine/threonine/tyrosine kinase activity | PRKAA2;TTK;MAP2K1;CLK3;TESK2;SGK1;DSTYK;RPS6KB1;AKT1 |
| ribosomal protein S6 kinase activity | RPS6KB2;RPS6KA3;ALPK2;RPS6KB1B;RPS6KA2;RPS6KA4;RPS6KA1;RPS6KB1;RPS6KA3A |
RPS6KA2 has direct interactions with proteins and molecules. Those interactions were detected by several methods such as yeast two hybrid, co-IP, pull-down and so on. We selected proteins and molecules interacted with RPS6KA2 here. Most of them are supplied by our site. Hope this information will be useful for your research of RPS6KA2.
MAPK3; MAPK1; saicar; PKM; RPS6; HSP90AB1; BRAF; PRKCA; PRKCE; CSNK2B; FLNC; 15-deoxy-delta(12,14; bosutinib; imatinib; GRSF1; FAT1
Q&As (0)
Ask a question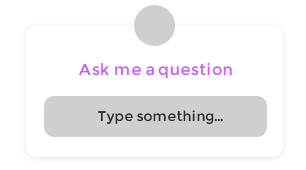 Customer Reviews (0)
Write a review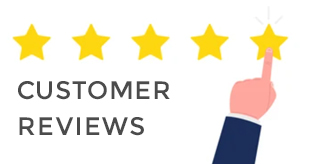 Ask a Question for All RPS6KA2 Products
Required fields are marked with *
My Review for All RPS6KA2 Products
Required fields are marked with *