S100G
Official Full Name

S100 calcium binding protein G

Background

CABP9K (CALB3 or CABP1; mouse, rat, and human 79 aa; chromosome Xp; ~9 kDa) is a cytosolic Ca-binding protein initially found in rat pancreas. It is also expressed in intestine, placenta, uterus and kidney. Its expression is controlled by vitamin D and sex hormone in a tissue specific manner. In keeping with its role in Ca-transport, its expression is highest in duodenal villus enterocytes. It is further shown that CABP9K is only expressed in differentiated enterocytes. CABP9K gene also contains Cdx2-homeoprotein binding sites, and that Cdx2 may play a crucial role in CABP9K transcription.

Synonyms

S100g; S100 calcium binding protein G; CABP1; Calb3; Cabp9k; AU042539; CaBP-D9K; Calbindin D9k;
Involved Pathway
Protein Function
Interacting Protein
S100G Related Articles
S100G involved in several pathways and played different roles in them. We selected most pathways S100G participated on our site, such as Mineral absorption, which may be useful for your reference. Also, other proteins which involved in the same pathway with S100G were listed below. Creative BioMart supplied nearly all the proteins listed, you can search them on our site.
| Pathway Name | Pathway Related Protein |
| --- | --- |
| Mineral absorption | ATP2B1;SLC11A2;ATP1A2;ATP1B1;SLC26A3;MT2;STEAP1;ATP1B3;ATOX1 |
S100G has several biochemical functions, for example, calcium ion binding, vitamin D binding. Some of the functions are cooperated with other proteins, some of the functions could acted by S100G itself. We selected most functions S100G had, and list some proteins which have the same functions with S100G. You can find most of the proteins on our site.
| Function | Related Protein |
| --- | --- |
| calcium ion binding | CRACR2B;S100A7A;PCDH1GC5;CAPN13;FKBP7;S100A12;FREM1A;CLSTN1;S100T |
| vitamin D binding | CALB1;S100G;VDRA;GC |
S100G has direct interactions with proteins and molecules. Those interactions were detected by several methods such as yeast two hybrid, co-IP, pull-down and so on. We selected proteins and molecules interacted with S100G here. Most of them are supplied by our site. Hope this information will be useful for your research of S100G.
Shankar, P; Ghosh, S; et al. Amelioration of chronic fluoride toxicity by calcium and fluoride-free water in rats. BRITISH JOURNAL OF NUTRITION 110:95-104(2013).
Spat, A; Fulop, L; et al. The role of mitochondrial Ca2+ and NAD(P)H in the control of aldosterone secretion. CELL CALCIUM 52:64-72(2012).
Q&As (0)
Ask a question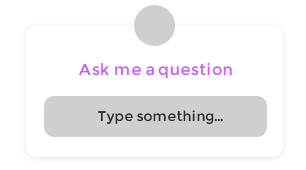 Customer Reviews (0)
Write a review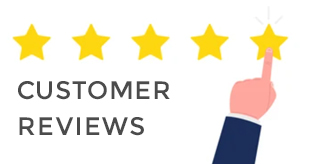 Ask a Question for All S100G Products
Required fields are marked with *
My Review for All S100G Products
Required fields are marked with *