TAF8
Official Full Name

TAF8 RNA polymerase II, TATA box binding protein (TBP)-associated factor, 43kDa

Background

This gene encodes one of several TATA-binding protein (TBP)-associated factors (TAFs), which are integral subunits of the general transcription factor complex TFIID. TFIID recognizes the core promoter of many genes and nucleates the assembly of a transcription preinitiation complex containing RNA polymerase II and other initiation factors. The protein encoded by this gene contains an H4-like histone fold domain, and interacts with several subunits of TFIID including TBP and the histone-fold protein TAF10. Alternatively spliced transcript variants have been described, but their biological validity has not been determined.

Synonyms

TAF8; TAF8 RNA polymerase II, TATA box binding protein (TBP)-associated factor, 43kDa; TATA box binding protein (TBP) associated factor, RNA polymerase II, A, 45/50kDa , taube nuss homolog (mouse) , TBN; transcription initiation factor TFIID subunit 8; FLJ32821; TAF(II)43; hTAFII43; Protein taube nuss; TAF8 RNA polymerase II, TATA box binding protein (TBP) associated factor, 43kDa; TAF8_HUMAN; TAFII-43; TAFII43; TATA box binding protein (TBP) associated factor, RNA polymerase II A 45/50kDa; Taube nuss homolog (mouse); TBN; TBP associated factor 8; TBP associated factor TAFII43; TBP associated factor, RNA polymerase II, 43 kD; TBP-associated factor 43 kDa; TBP-associated factor 8; Transcription initiation factor TFIID 43 kDa subunit; taube nuss homolog; TBP-associated factor TAFII43; TBP-associated factor, RNA polymerase II, 43 kD; TATA box binding protein (TBP)-associated factor, RNA polymerase II, A, 45/50kDa; 43; II; TAF;
Involved Pathway
Protein Function
Interacting Protein
TAF8 Related Articles
TAF8 involved in several pathways and played different roles in them. We selected most pathways TAF8 participated on our site, such as Basal transcription factors, which may be useful for your reference. Also, other proteins which involved in the same pathway with TAF8 were listed below. Creative BioMart supplied nearly all the proteins listed, you can search them on our site.
| Pathway Name | Pathway Related Protein |
| --- | --- |
| Basal transcription factors | GTF2I;TAF9;GTF2F1;TAF8;TBP;GTF2H3-2;GTF2E1;TAF11;CCNH |
TAF8 has several biochemical functions, for example, protein binding, protein heterodimerization activity. Some of the functions are cooperated with other proteins, some of the functions could acted by TAF8 itself. We selected most functions TAF8 had, and list some proteins which have the same functions with TAF8. You can find most of the proteins on our site.
| Function | Related Protein |
| --- | --- |
| protein binding | LARP4;UBA1;RPL10A;CXXC11;AGT;RSU1;FANCF;CPEB3;PTPN4 |
| protein heterodimerization activity | PPP3CA;NFYC;HIST1H4A;SMAD4;ADORA1;MEIS1;CLCN3;TGFB3;PAFAH1B3 |
TAF8 has direct interactions with proteins and molecules. Those interactions were detected by several methods such as yeast two hybrid, co-IP, pull-down and so on. We selected proteins and molecules interacted with TAF8 here. Most of them are supplied by our site. Hope this information will be useful for your research of TAF8.
ZDHHC17; h3_peptide_2-18; MED26; KIF7; KIAA1107
Trowitzsch, S; Viola, C; et al. Cytoplasmic TAF2-TAF8-TAF10 complex provides evidence for nuclear holo-TFIID assembly from preformed submodules. NATURE COMMUNICATIONS 6:-(2015).
Bieniossek, C; Papai, G; et al. The architecture of human general transcription factor TFIID core complex. NATURE 493:699-702(2013).
Q&As (0)
Ask a question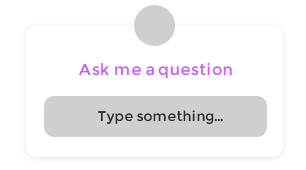 Customer Reviews (0)
Write a review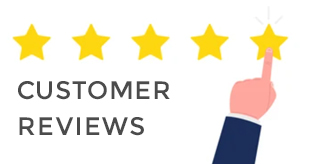 Ask a Question for All TAF8 Products
Required fields are marked with *
My Review for All TAF8 Products
Required fields are marked with *