VPS39
Official Full Name

vacuolar protein sorting 39 homolog (S. cerevisiae)

Background

This gene encodes a protein that may promote clustering and fusion of late endosomes and lysosomes. The protein may also act as an adaptor protein that modulates the transforming growth factor-beta response by coupling the transforming growth factor-beta receptor complex to the Smad pathway.

Synonyms

VPS39; vacuolar protein sorting 39 homolog (S. cerevisiae); vacuolar protein sorting 39 (yeast); vam6/Vps39-like protein; KIAA0770; VAM6; A230065P22Rik; AW743070; FLJ21681; FLJ46546; hVam6p; RP23-348L16.12; TLP; TRAP1 like protein; Vacuolar protein sorting 39; Vacuolar protein sorting 39 homolog; Vam6/Vps39 like; Vam6/Vps39 like protein; VPS 39; VPS39_HUMAN; OTTHUMP00000161027; TRAP1-like protein;
Involved Pathway
Protein Function
Interacting Protein
VPS39 Related Articles
VPS39 involved in several pathways and played different roles in them. We selected most pathways VPS39 participated on our site, such as , which may be useful for your reference. Also, other proteins which involved in the same pathway with VPS39 were listed below. Creative BioMart supplied nearly all the proteins listed, you can search them on our site.
| Pathway Name | Pathway Related Protein |
| --- | --- |
VPS39 has several biochemical functions, for example, . Some of the functions are cooperated with other proteins, some of the functions could acted by VPS39 itself. We selected most functions VPS39 had, and list some proteins which have the same functions with VPS39. You can find most of the proteins on our site.
VPS39 has direct interactions with proteins and molecules. Those interactions were detected by several methods such as yeast two hybrid, co-IP, pull-down and so on. We selected proteins and molecules interacted with VPS39 here. Most of them are supplied by our site. Hope this information will be useful for your research of VPS39.
STAT3; RILP; 6319953; spoT; VPS11; pi3p
Gavrin, A; Kaiser, BN; et al. Adjustment of Host Cells for Accommodation of Symbiotic Bacteria: Vacuole Defunctionalization, HOPS Suppression, and TIP1g Retargeting in Medicago. PLANT CELL 26:3809-3822(2014).
Honscher, C; Mari, M; et al. Cellular Metabolism Regulates Contact Sites between Vacuoles and Mitochondria. DEVELOPMENTAL CELL 30:86-94(2014).
Q&As (0)
Ask a question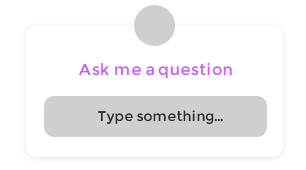 Customer Reviews (0)
Write a review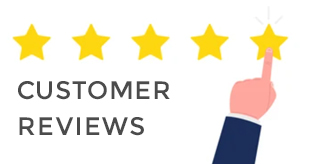 Ask a Question for All VPS39 Products
Required fields are marked with *
My Review for All VPS39 Products
Required fields are marked with *