VTN
Official Full Name

vitronectin

Background

Vitronectin is a cell adhesion and spreading factor found in serum and tissues. Vitronectin interact with glycosaminoglycans and proteoglycans. Is recognized by certain members of the integrin family and serves as a cell-to-substrate adhesion molecule. Inhibitor of the membrane-damaging effect of the terminal cytolytic complement pathway. Somatomedin-B is a growth hormone-dependent serum factor with protease-inhibiting activity. Vitronectin also known as VTN is a protein that in humans is encoded by the VTN gene. The protein encoded by this gene is a member of the pexin family. Vitronectin is an abundant glycoprotein found in serum and the extracellular matrix and promotes cell adhesion and spreading, inhibits the membrane-damaging effect of the terminal cytolytic complement pathway, and binds to several serpin serine protease inhibitors. It is a secreted protein and exists in either a single chain form or a clipped, two chain form held together by a disulfide bond. Vitronectin has been speculated to be involved in hemostasis and tumor malignancy.

Synonyms

VTN; VN; V75; VNT; vitronectin; epibolin; S-protein; somatomedin B; OTTHUMP00000163323; complement S-protein; serum spreading factor; serum-spreading factor;
| Species | Cat.# | Product name | Source (Host) | Tag | Price |
| --- | --- | --- | --- | --- | --- |
| Human | VTN-239H | Active Recombinant Human VTN protein | E.coli | N/A | |
| Human | VTN-892H | Active Recombinant Human VTN protein | HEK293 | N/A | |
| Human | VTN-2709H | Active Recombinant Human Vitronectin | Human Cell | N/A | |
| Human | VTN-295H | Active Recombinant Human VTN | Mammalian cells | N/A | |
| Human | VTN-220H | Active Recombinant Human VTN Protein, His-tagged | HEK293 | His | |
| Human | VTN-95H | Active Recombinant Human VTN/TMSB4X protein | E.coli | N/A | |
| Human | VTN-062H | Recombinant Human VTN Protein, His-tagged | HEK293 | His | |
| Human | VTN-891H | Recombinant Human VTN, His tagged | Human Cell | His | |
| Human | VTN-248H | Recombinant Human VTN, His-tagged | E.coli | His | |
| Human | VTN-31131TH | Recombinant Human VTN | | N/A | |
| Human | VTN-3H | Native Human multimeric vitronectin, Biotin labeled | human plasma | N/A | |
| Human | VTN-5410H | Native Human Vitronectin | Human plasma | N/A | |
| Human | CAB11624MH | Mouse Monoclonal Antibody to Human Vitronectin | Mouse | N/A | |
| Human | VTN-569H | Recombinant Human VTN Protein, MYC/DDK-tagged | HEK293 | Myc/DDK | |
| Human | VTN-31735TH | Native Human VTN | | N/A | |
| Human | VTN-31737TH | Native Human VTN | | N/A | |
| Human | VTN-3682H | Recombinant Human VTN Protein, Myc/DDK-tagged, C13 and N15-labeled | HEK293T | Myc/DDK | |
| Human | VTN-2H | Native Human monomeric vitronectin, Biotin labeled | human plasma | N/A | |
| Human | VTN-31736TH | Native Human VTN | | N/A | |
| Human | VTN-1179H | Recombinant Human VTN protein | E.coli | N/A | |
| Human | VTN-53H | Active Recombinant Human VTN Protein, His-tagged | E.coli | His | |
| Human | VTN-54H | Active Recombinant Human VTN Protein, Animal Free | Human cells | | |
| Human | VTN-221H | Recombinant Human VTN(Val62-Leu478) Protein, C-6*His-tagged | HEK293 | His | |
| Human | VTN-4507H | Recombinant Human VTN Protein, His (Fc)-Avi-tagged | HEK293 | His (Fc)-Avi | |
| Human | VTN-4507H-B | Recombinant Human VTN Protein Pre-coupled Magnetic Beads | HEK293 | | |
| Human | VTN-0825H | Active Recombinant Human VTN protein, Biotinylated | E.coli | N/A | |
| Human | VTN-2516H | Recombinant Human VTN Protein (Glu126-Leu478), His tagged | E.coli | His | |
| Human | VTN-675H | Active Recombinant Human VTN Protein, His-tagged | Insect Cell | His | |
| Human | VTN-599HG | Active GMP Recombinant Human VTN protein | HEK293 | | |
| Mouse | Vtn-4054M | Recombinant Mouse Vtn, His tagged | Human Cell | His | |
| Mouse | VTN-2062MCL | Recombinant Mouse VTN cell lysate | Human Cell | N/A | |
| Mouse | Vtn-694M | Native Mouse Vitronectin | Mouse Plasma | N/A | |
| Mouse | Vtn-6957M | Recombinant Mouse Vtn Protein, Myc/DDK-tagged | HEK293T | Myc/DDK | |
| Mouse | Vtn-576M | Recombinant Mouse Vtn Protein, His-tagged | E.coli | N-His | |
| Mouse | Vtn-1767M | Recombinant Mouse Vtn protein, His-tagged | E.coli | His | |
| Rat | Vtn-5769R | Recombinant Rat Vtn protein, His-tagged | E.coli | His | |
| Rat | Vtn-683R | Native Rat Vitronectin | Rat plasma | N/A | |
| Rat | Vtn -70R | Native Rat multimeric vitronectin | rat plasma | N/A | |
| Rabbit | VTN-386R | Native Rabbit Vitronectin | Rabbit Plasma | N/A | |
| Rabbit | VTN -61R | Native Rabbit multimeric vitronectin | Rabbit Plasma | N/A | |
| Bovine | VTN -33B | Native Bovine multimeric vitronectin | Bovine Plasma | N/A | |
| Bovine | VTN-384B | Native Bovine Vitronectin | Bovine Plasma | N/A | |
| Pig | VTN-385P | Native Pig Vitronectin | Pig Plasma | N/A | |
| Pig | VTN -51P | Native Porcine multimeric vitronectin | Porcine plasma | N/A | |
| Chicken | VTN-6618C | Recombinant Chicken VTN | Mammalian Cell | His | |
Involved Pathway
Protein Function
Interacting Protein
VTN Related Articles
VTN involved in several pathways and played different roles in them. We selected most pathways VTN participated on our site, such as PIK-Akt signaling pathway, Focal adhesion, ECM-receptor interaction, which may be useful for your reference. Also, other proteins which involved in the same pathway with VTN were listed below. Creative BioMart supplied nearly all the proteins listed, you can search them on our site.
| Pathway Name | Pathway Related Protein |
| --- | --- |
| PIK-Akt signaling pathway | IFNAR2;ITGA6;FGF1;PIK3CG;CASP9;VTN;COL6A4;IL7;NGFR |
| Focal adhesion | ITGA8;PARVA;PIK3CB;STYK1;RAC1A;CAV2;VEGFC;VEGFB;HRASB |
| ECM-receptor interaction | ITGB7;ITGA2B;COL1A1;GP1BA;LAMC2;SV2B;COL1A2;THBS1;COL1A1A |
| Proteoglycans in cancer | PLCE1;FZD2;LUM;ITGA5;ITGB1;MAP2K2;CAMK2B;MDM2;PLCG2 |
VTN has several biochemical functions, for example, extracellular matrix binding, heparin binding, integrin binding. Some of the functions are cooperated with other proteins, some of the functions could acted by VTN itself. We selected most functions VTN had, and list some proteins which have the same functions with VTN. You can find most of the proteins on our site.
| Function | Related Protein |
| --- | --- |
| extracellular matrix binding | SPARC;VEGFA;CD248;SID4;TGFBI;BGN;ITGA2B;DMP1;ITGB3 |
| heparin binding | CCL2;MSTN;SELP;MDK;OGN;APOB;SAA1;C6orf25;PDCD5 |
| integrin binding | ANGPTL3;VWF;SFRP2;JAM3;ICAM4;COL4A3;ADAM25;PXN;TLN1 |
| polysaccharide binding | CLEC18A;PRG4A;PRG4;MBL1;TINAGL1;CD209B;VTNA;ENDOU;C8orf84 |
| protein binding | EIF2S1;STEAP3;GLE1;ZFYVE21;AP2A2;ERC2;BTC;GJA4;ATG101 |
| scavenger receptor activity | DMBT1;TMPRSS2;PGBD1;LGALS3BP;CD163;CD5;CD6;LOXL2A;LOXL2 |
VTN has direct interactions with proteins and molecules. Those interactions were detected by several methods such as yeast two hybrid, co-IP, pull-down and so on. We selected proteins and molecules interacted with VTN here. Most of them are supplied by our site. Hope this information will be useful for your research of VTN.
C1QBP; GOPC; SERPINE1; PASK; ganglioside_gm1; ITGAV; ITGB5; GLUD1; f_hcvh; ADH5
Lee, YS; Ryu, SW; et al. Cross-platform meta-analysis of multiple gene expression profiles identifies novel expression signatures in acquired anthracycline-resistant breast cancer. ONCOLOGY REPORTS 33:1985-1993(2015).
Horner, SM; Wilkins, C; et al. Proteomic Analysis of Mitochondrial-Associated ER Membranes (MAM) during RNA Virus Infection Reveals Dynamic Changes in Protein and Organelle Trafficking. PLOS ONE 10:-(2015).
Q&As (0)
Ask a question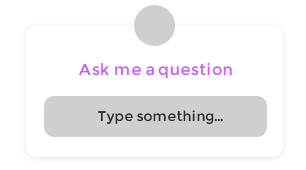 Customer Reviews (0)
Write a review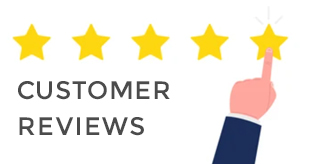 Ask a Question for All VTN Products
Required fields are marked with *
My Review for All VTN Products
Required fields are marked with *