WDR35
Official Full Name

WD repeat domain 35

Background

This gene encodes a member of the WD repeat protein family. WD repeats are minimally conserved regions of approximately 40 amino acids typically bracketed by gly-his and trp-asp (GH-WD), which may facilitate formation of heterotrimeric or multiprotein complexes. Members of this family are involved in a variety of cellular processes, including cell cycle progression, signal transduction, apoptosis, and gene regulation. Multiple alternatively spliced transcript variants encoding distinct isoforms have been found for this gene. Two patients with Sensenbrenner syndrome / cranioectodermal dysplasia (CED) were identified with mutations in this gene, consistent with a possible ciliary function.

Synonyms

WDR35; WD repeat domain 35; WD repeat-containing protein 35; KIAA1336; MGC33196; naofen; intraflagellar transport protein 121 homolog; CED2;
Involved Pathway
Protein Function
Interacting Protein
WDR35 involved in several pathways and played different roles in them. We selected most pathways WDR35 participated on our site, such as Assembly of the primary cilium, Hedgehog off state, Intraflagellar transport, which may be useful for your reference. Also, other proteins which involved in the same pathway with WDR35 were listed below. Creative BioMart supplied nearly all the proteins listed, you can search them on our site.
| Pathway Name | Pathway Related Protein |
| --- | --- |
| Assembly of the primary cilium | SSTR3;DYNC1H1;DYNLRB1;CP110;MKS1;TTC21B;CEP72;CEP89;CEP290 |
| Hedgehog off state | KIF7;BBS13;OFD1;IFT172;TULP3;IFT122;IFT88;WDR19;MKS1 |
| Intraflagellar transport | IFT88;IFT27;TCTEX1D2;IFT74;IFT122;WDR19;TTC30B;TTC30A;DYNLL2A |
| Organelle biogenesis and maintenance | MRPL44;PKD1;PKD2;MRPL41;CNGA2;MKS1;MRPL42;GADD45GIP1;EXOC5 |
| Signal Transduction | GPR120;IQGAP3;CALCB;NEDD8L;NMT1B;DNAL4A;RHPN1;PLEKHG2;MDKA |
| Signaling by Hedgehog | RPGRIP1L;WDR35;CDC73;HHAT;TULP3;GPR161;SPOP;WDR19;DISP2 |
WDR35 has several biochemical functions, for example, phosphatidylinositol binding. Some of the functions are cooperated with other proteins, some of the functions could acted by WDR35 itself. We selected most functions WDR35 had, and list some proteins which have the same functions with WDR35. You can find most of the proteins on our site.
| Function | Related Protein |
| --- | --- |
| phosphatidylinositol binding | NISCH;PLD1A;SNX8;ZCCHC2;HIP1R;SNX1;PASK;PLD1;TUB |
WDR35 has direct interactions with proteins and molecules. Those interactions were detected by several methods such as yeast two hybrid, co-IP, pull-down and so on. We selected proteins and molecules interacted with WDR35 here. Most of them are supplied by our site. Hope this information will be useful for your research of WDR35.
Q&As (0)
Ask a question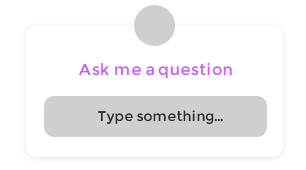 Customer Reviews (0)
Write a review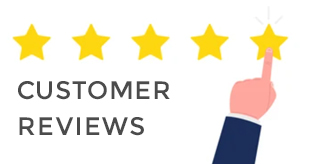 Ask a Question for All WDR35 Products
Required fields are marked with *
My Review for All WDR35 Products
Required fields are marked with *