Creative BioMart uses a proprietary technology to enable expression of membrane proteins in mammalian cells at over a million molecules per cell surface. High expressing cells can be developed into single cell clones and be used as unique source of high quality membrane proteins for a variety of applications.
High-quality cells and membranes supply is the key factor in GPCR & ion channel screening/profiling.
Based on proprietary codon optimization and vector design technologies, Creative BioMart has developed a large product portfolio covering over 200 GPCR and ion channel stable cell lines. To meet the diversified demands of assay reagent products, Creative BioMart offers membrane preparation and Ready-to-Use Frozen Cells products made using these stable cell lines.
Stable Cell Line Services for Assay Development
Stable cell line development is the key step to develop a cell-based assay development. Based on proprietary codon optimization and vector design technologies, Creative BioMart can deliver your cell lines of interest with quality and speed.

GPCR & Ion Channel Stable Cell Lines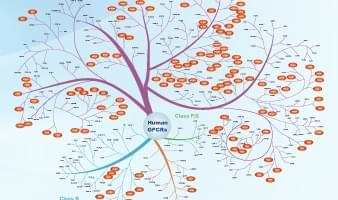 Creative BioMart offers a wide collection of GPCR and ion channel stable cell lines for compound screening/profiling services. In addition, you can purchase the stable cell lines and perform a screening project in-house. Furthermore, customized reagent preparation services are available upon your specifications: Ready-to-Use Frozen Cells, Membrane Preparations, and Custom Stable Cell Line Service.

GPCR & Ion Channel Membrane Preparation
G-protein independent binding assays are preferred methods in assaying GPCR activation especially in primary screening. Utilizing high-expression GPCR & ion channel stable cell lines, Creative BioMart offers cell membrane preparations validated by receptor binding assays. With large-scale cell culture capabilities, Creative BioMart also offers custom membrane preparation services upon your specifications.

Key Features:
Consistent quality: All membrane preparations are from stable cell lines.
Receptor yield: High receptor expression stable cell lines are used.
Quality control: Every batch of membrane preparations is validated by radioligand binding assay.
Large-scale production: 1010 cells are available for membrane production within one month.
Frozen Cell Production
Cell culturing is both challenging and time-consuming. Therefore, it often causes unforeseen delays that lead to irreparable costs in R&D processes. To triumph in drug discovery, it is paramount to be capable of efficient high-quality cell preparation. With state-of-the-art cell culture facilities, Creative BioMart's cell culture service can quickly deliver the frozen cells that satisfy the needs of your individual project on time. In addition, via chemical treatment under optimized protocols, the frozen cells demonstrate excellent performance in cell-based assays and serves as a more affordable alternative to expensive GPCR and ion channel stable cell lines.

Key Features:
Large cell line collection: Availability of over 200 GPCR and ion channel over-expressing cell lines.
Reliability: Each batch of frozen cells is validated with stringent criteria to assure consistent results.
Convenience: Instead of engaging in lengthy in-house cell culturing process that can easily take weeks, simply thaw and plate the frozen cell, and run the assays, that are completed in 24 hours after thawing the cells.
Variability arrest: Protocols are optimized to alleviate biological variability. Chemically treated frozen cells cannot be further passaged.