Home / Events / Big Shuffle in Pharmaceutical Industry: New Round of GMP Certification Creates Chance for Company Acquisition
Big Shuffle in Pharmaceutical Industry: New Round of GMP Certification Creates Chance for Company Acquisition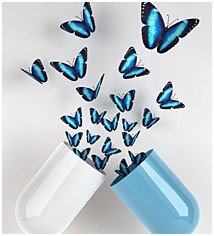 According to China Food and Drug Administration (CFDA) report, as of December 31, 2013, more than seven hundreds of enterprises in sterile pharmaceutical manufacture in China have approved the newly revised GMP certification, however, more than four hundreds of others failed and fallen into shutdown state in 2014.
One pharmaceutical industry analyst said in an interview that a lot of financial and technical support is needed to get the new GMP approval. Considering this, some large companies choose to scrap the original factory and buy new equipment as well as rebuild plant, while some companies choose to follow the new GMP requirements.
"Some weak and small businesses are faced with life or death crisis, but they still have products that value, which gives a good opportunity for a number of large pharmaceutical companies to conduct mergers and acquisitions." one industry analyst of Creative BioMart said so.
Blood products, for example, about 20% didn't get the "offer" which in return will affect the market needs and market share.
In general, the new GMP standard will optimize the procedures of pharmaceutical industry and promote the development of related companies.
Article Link: Big Shuffle in Pharmaceutical Industry: New Round of GMP Certification Creates Chance for Company Acquisition
Tags: Blood Products, Pharmaceutical Industry