Home / Press Release / Creative BioMart Leads the Way in Protein Expression
Creative BioMart Leads the Way in Protein Expression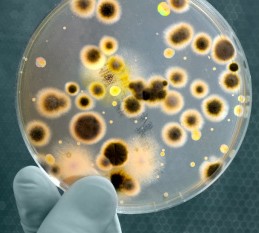 Creative BioMart is a certified recombinant proteins provider that has invested a lot in the services of protein expression and purification. Featuring in a multitude of protein expression systems that are easy to use and deliver high protein yields for every various application.
For issues like hard-to-express and hard-to-dissolve proteins , expressing proteins with complex disulfide bonds, high demand on soluble expression levels, we have developed many unique technical platforms. With our proprietary technologies, we have solutions to most of these problems:
Difficult to produce proteins—low yield—through BacTECTM and HostOptimTM— increased levels of expression
Insoluble proteins need refolding—through FoldEZTM and OxiCytoTM— higher solubility and refolding capacity
Needs native N-terminus for activity—efficient and error-free cleavage by specific enzyme
High costs of production—convenient and low cost
With these systems, researchers and scientists will be able to take advantage of this multitude of resources for specific research needs. By contacting our experts, researchers can access to individual technical support and gain real-quality services.