Home / Events / Creative BioMart Releases New products for H7N9 Research
Creative BioMart Releases New products for H7N9 Research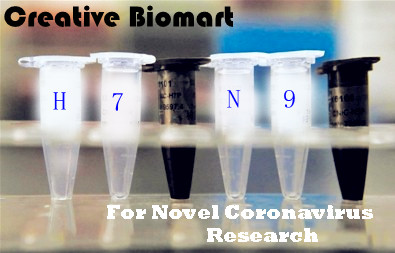 During the past two months, China, especially the eastern China and the world suffered the threats of novel coronavirus— H7N9.
Till May 27, 130 cases were diagnosed in mainland China. Until May 28, all the infected areas announced the stop of emergency response. But the stop doesn't mean people stop all actions toward the virus. There are still many questions, such as why the virus mainly overwhelm elder, what kind of environment will the virus spread fast, why the virus is not sensitive to some antibiotics etc.
In order to against and fight with the virus, these questions should be figured out. For this reason, scientists of Creative BioMart put more energy into the developing and improving of H7N9-related reagents, such the Recombinant Influenza A virus H7N9 NP (H7N9-20I and H7N9-21I), Recombinant Influenza A H7N7 HA1 (H7N7-25I) etc.
For more information, visit http://www.creativebiomart.net/ or contact Creative BioMart at info@creative-biomart.com or 1-631-559-9269.
Creative BioMart provides quality recombinant proteins, diagnostic antibodies and antigens, diagnostic enzymes and pharmaceutical enzymes to the research community of biology, clinical research, molecular diagnostics and biopharmaceutical drug development.
Article Link: Creative BioMart Releases New products for H7N9 Research
Tags: H7N9, Recombinant Proteins, Creative BioMart
Related Events :