Home / Press Release / Industry Analysis: The Application and Development Trend of Recombinant Proteins
Industry Analysis: The Application and Development Trend of Recombinant Proteins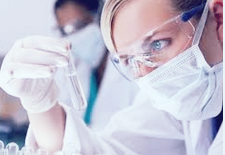 Recombinant proteins are manufactured by genetic engineering, cell engineering or other technologies, derived from organisms. Recombinant proteins have become one of the most products for current biology industry.
From a broad range, recombinant proteins include recombinant proteins of narrowed meaning, recombinant monoclonal antibody and recombinant vaccine.
According to its nature and function, we classify recombinant proteins into 8 categories: polypeptide hormone (such as human insulin, follicle stimulating hormone, growth hormone and other hormones), human hematopoietic growth factors (such as erythropoietin or EPO, granulocyte colony stimulating factor or GM-CSF and other hematopoietic growth factors), cytokines (such as, α and β interferon and other cytokines including IL-1 and IL-2), plasma protein factor (such as coagulation factor Ⅶ, Ⅷ, Ⅸ, c-reactive protein, TPA tissue plasminogen activator, Recombinant human antithrombin Atryn), Human bone morphogenetic protein, recombinase, fusion protein and exogenous recombinant protein (such as Hirudin).
Recombinant proteins have been widely used for therapeutic purposes, such as for hemophilia, diabetes, cancers, dwarfism etc. In a long term, clinical application of recombinant proteins might be replaced by stem cell therapy or genetic treatment, but currently they are still the main trend.
Due to the technology restraints, there are only several companies that have the ability to produce high quality recombinant proteins. To a large extent, its manufacturing involves various biological synthesis systems, including bio-engineering E. coli, yeast, mammalian cells, and the selection of production system, vector construction, parameter optimization, purification, activity detection, etc., each link matters the final products.
Creative BioMart is a leading biotechnology company having over ten years of experience specializing in production of recombinant proteins, providing a wide array of Cytokines, Growth Factors, Chemokines, Ubiquitins, Neurotrophins, Hormones, Enzymes, Viral Antigens and many other recombinant proteins. Creative BioMart has proprietary protein purification technologies with over a decade of extensive experience result in low production costs, high yield, production efficiency, utmost pure products and uncompromising biological activity at competitive prices. In addition to offering proteins to academic and government research institutions, biotechnology and pharmaceutical companies, hospitals and reference laboratories, Creative BioMart also welcomes partnerships with pharmaceutical and industrial companies for development of future proteins. For details, contact info@creative-biomart.com or view http://www.creativebiomart.net/producttypelist_1.htm for target products.
Article Link: Industry Analysis: The Application and Development Trend of Recombinant Proteins
Tags: Recombinant Proteins, Hormones, IL
Related Press Release :