Home / Press Release / Scientists Found the Key Protein of P. Aeruginosa Infecting Humans
Scientists Found the Key Protein of P. Aeruginosa Infecting Humans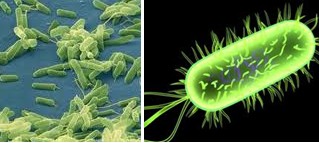 Pseudomonas aeruginosa, an environmental pathogen, usually exists in soil, water and other environment outside of the body. However, it causes common hospital acquired infection.
According to yesterday's mBio report, scientists have discovered the previously unknown virulence factor in P. aeruginosa.
Long time ago, scientists have presumed that P. aeruginosa might use elongation factor-Tu (EF-Tu) inside the cell. To testify their presumption, they did the study that enable P. aeruginosa to infect human cells so that they can find ways to inhibit the activity.
P. aeruginosa takes the protein EF-Tu and decorates the exterior of the cell with it in a modified form. This modified EF-Tu is recognized by antibodies to the common bacterial epitope phosphorylcholine (ChoP), indicating that the EF-Tu is modified somehow to mimic ChoP, allowing P. aeruginosa to enjoy the benefits of ChoP. By interacting with receptors on human cells, ChoP carries out a crucial step for setting up an infection for a number of different types of respiratory pathogens.
Using a host of techniques, including mass spectrometry, site directed mutagenesis of key residues in the protein, and genetic loss of function/gain of function studies, they found that P. aeruginosa only makes small changes to EF-Tu to get it to mimic this powerful ligand. P. aeruginosa transfers three methyl groups to a lysine on EF-Tu, giving it a structure similar to ChoP and allowing it to fit in the PAFR receptor in the way ChoP does.
But the modified EF-Tu not only looks like ChoP, in many ways it works like ChoP: testing in cultures of human airway cells shows that the modification of EF-Tu enables the bacterium to adhere to human cells.
The study revealed why P. aeruginosa repurpose protein as a virulence factor which suggest the mechanism that P. aeruginosa modifies the protein to adhere to host.
Article Link: Scientists Found the Key Protein of P. Aeruginosa Infecting Humans
Tags: Site Directed Mutagenesis, Pseudomonas Aeruginosa, EF-Tu