Home / Events / The 2013 Asia Antibody Congress
The 2013 Asia Antibody Congress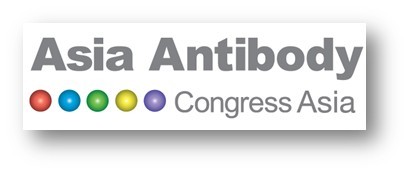 When
June 10-13, 2013
Where
392 Havelock Road, Grand Copthorne Waterfront Hotel, Singapore
Introduction
The 2013 Asia Antibody Congress is organized by Terrapinn. It will serve as a strategic platform for pharmas, biotechs, research institutes and solution providers to discuss key strategies to expedite business development, scientific advancement and partnerships for the antibody business. The congress is dedicated to scientific advancement, business development and partnerships for biotechs, pharmas, solution providers and research institutes` antibody business. As the name shows, the conference will focus on antibody research and development and innovations.
The conference will discuss the major global trends, clinical breakthroughs, best practices and 1 to 1 partnering opportunities, this event delivers unrivalled industry participation across the antibody value chain in Asia.
The Asia Antibody Congress 2013 brings together Biotechs, Pharmaceutical Manufacturers, Academia / Research Institutes, Government / Regulatory Bodies, Equipment Manufacturers & Technology Providers, Contract Service Organisations (CMO and CSO), Legal Firms, Venture Capitalists and Consultants.
Article Link: The 2013 Asia Antibody Congress
Tags: Antibodies, Asia Antibody Congress
Related Events :