Home / Press Release / Tips for Choosing Antibodies at Creative BioMart
Tips for Choosing Antibodies at Creative BioMart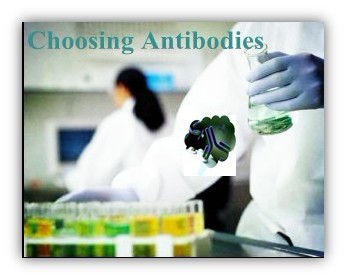 Creative BioMart offers thousands of antibodies to meet different research requirements. And choosing the right one from them could be problematic, especially for a new customer or a novel protein or application.
Generally, there are three overall categories in Creative BioMart: monoclonal, polyclonal and nanobody.
In a rough guide, polyclonals generally offer advantages in applications like IP and IHC, either where multiple epitope recognition is desirable or where proteins have undergone significant denaturing; whereas monoclonals are good for more specific work like flow cytometry (where multiple epitope-recognition by polyclonals would lead to inaccurate data).
Monoclonal antibodies have more reliable batch consistency over polyclonals, for example probing for PTMs at specific amino acid residues. However, polyclonals have their merits when probing for low expression proteins or in conditions where the nature of the antigen is not known, i.e., looking for a predicted homologue in your chosen species.
As to nanobody, a single-domain antibody is anantibodyfragment that is composed by a singlemonomericvariable antibody domain. It can recognize uncommon or hidden epitopes, bind into cavities or active sites of protein targets etc.
Upon the selection, you might need to consider the type of assay or application, nature of sample, species of the sample, species of the antibody host, labelling and detection of the antibody and other information.
If you still have no clue, don't worry, contact our experts!
Article Link: Tips for Choosing Antibodies at Creative BioMart
Tags: Monoclonal Antibodies, Polyclonal Antibodies, Nanobodies
Related Press Release :