Why is cancer so deadly? These proteins are "contributing"!
Ovarian cancer associated protein
A new study from the Vista Institute reveals the function of the protein ARID1A, which is encoded by a gene that is one of the most common mutations in human cancers. According to the study published in Science Advances, ARID1A plays a role in the spatial organization of the genome; therefore, its deletion has a broad effect on overall gene expression. This discovery provides important information for deciphering molecular changes associated with several cancers, particularly ovarian cancer. The three-dimensional structure of the genome determines how DNA molecules accumulate in a microscopic space, while also allowing each gene to be transcribed and expressed at the appropriate time. The team found that ARID1A interacts with a component of the lectin II complex, which regulates gene expression by organizing chromosomal structure. The results indicate that ARID1A determines the genomic localization of thrombin II on certain DNA regulatory elements called enhancers. Therefore, when ARID1A function is lost due to a gene mutation, the distribution of lectin II changes, and the expression of a large number of genes also changes. Zhang and his colleagues also discovered that through interaction with lectin II, ARID1A controls how different parts of the chromosome are organized in space. These regions are called chromosomal regions, which help coordinate the expression of certain genes.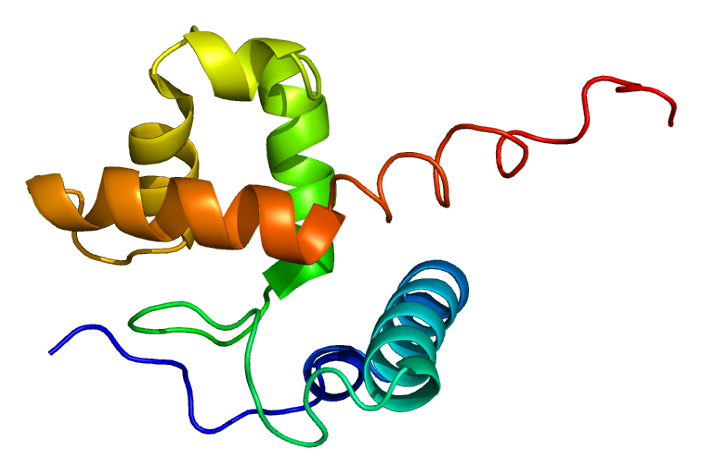 Figure 1. Protein structure of ARID1A.
Prostate cancer associated protein
Researchers at Boston University School of Medicine (BUSM) have found that blocking specific proteins may have the effect of preventing the progression of malignant prostate cancer (CRPC). Researchers have long studied three closely related protein families, called BET bromodomain proteins, consisting of BRD2, BRD3, and BRD4 that regulate gene expression. These researchers have now discovered that the inhibitory protein BRD4 has the ability to regulate the migration and invasion of prostate cancer cells. "Our results are very important because CRPC currently has limited treatment options and focuses on inhibiting prostate tumor cells that rely on AR signaling," explained first author Jordan Shafran, a doctoral student at BUSM. CRPC is a complex heterogeneous disease with different AR states and expression patterns in various tumor cells. As the disease progresses, prostate tumor cells can reduce their dependence on AR signals and use alternative signaling mechanisms to maintain growth and spread. "Therefore, it is necessary to identify 'drug-resistant' targets that regulate the migration and invasion of prostate cancer cells, which are dependent on or independent of androgen receptor signaling.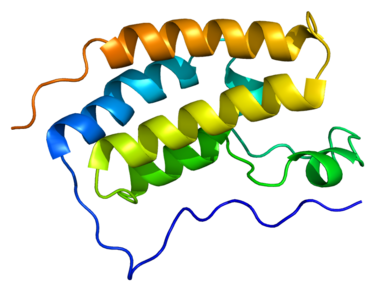 Figure 2. Protein structure of BRD4.
New role of CDK12 protein in cancer progression
By analyzing the role of CDK12 in protecting cells from chemotherapy, the team found a new set of genes controlled by CDK12, including many genes regulated by another protein called mTORC1, which controls cancer cell metabolism. Although CDK12 is mainly located in the nucleus, it controls the translation process with mTORC1-an important step in the production of new proteins inside the cell. In collaboration with Professor Salk Alan Saghatelian, the team was able to identify specific genes regulated by CDK12 at the translation level. Hundreds of genes were found to be controlled by CDK12 in this new way, many of which are involved in cancer cell growth. To the researchers' surprise, many other newly discovered CDK12-regulated genes are essential for cell division (mitosis). Microscopic imaging studies performed by Salk's postdoctoral researcher Seunjae Kim showed that CDK12 helps the chromosomes to condense and then separates into two different cells. The role of CDK12 in the expression of the entire gene network necessary for mitosis is completely unknown.
Reference:
Shafran, J. S. BRD4 regulates metastatic potential of castration-resistant prostate cancer through AHNAK. Molecular Cancer Research.2019.