Muscle is mainly composed of muscle tissue. Muscle cells are slender and fibrous, so muscle cells are often called muscle fibers.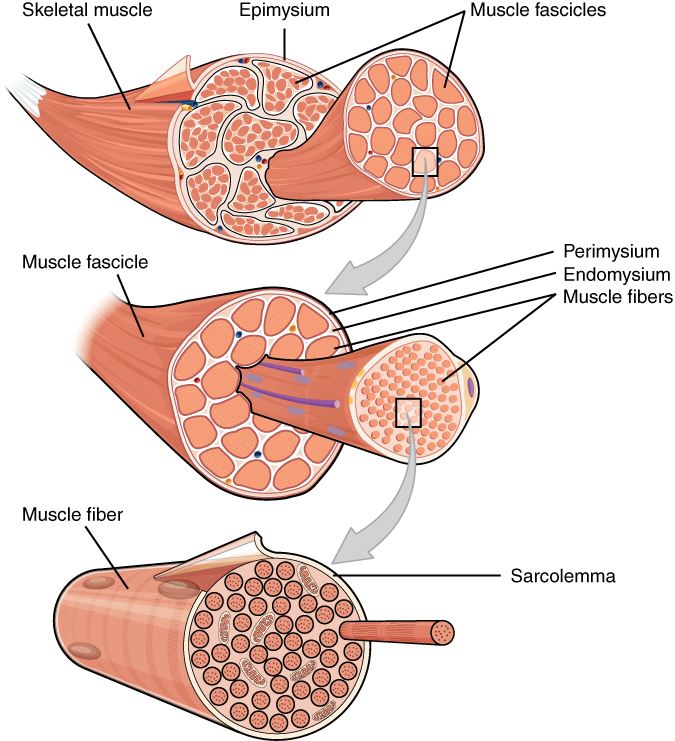 Figure 1. Bundles of muscle fibers, called fascicles, are covered by the perimysium. Muscle fibers are covered by the endomysium.
Composition
Human muscles are about 639 pieces. According to the structure and function, it can be divided into smooth muscle, cardiac muscle and skeletal muscle. According to the shape, it can be divided into long muscle, short muscle, flat muscle and orbicularis muscle. Smooth muscle is mainly composed of internal organs and blood vessels. It has the characteristics of slow contraction, long-lasting, and not easy to fatigue. The myocardium constitutes the heart wall, neither of which shrinks with people's will. Skeletal muscles are distributed in the head, neck, torso, and limbs. They are usually attached to bones. Skeletal muscles contract rapidly, are powerful, and easily fatigued. Skeletal muscle is striated under the microscope, so it is also called striated muscle.
Muscle Proteins
After dissection, the rate or extent of muscle pH reduction was reduced by 25% to 50%, and muscle protein degeneration was reduced by 66% to 85%. According to the grey correlation analysis, the optimal anatomical weight of the cooperative pig is 40 kg, muscle protein is 24.3%, muscle moisture content is 69.42%, flavor amino acid is 34.50% of total amino acids, and unsaturated fatty acid content in muscle fat is 53.99% All were higher than other tested pig breeds. Among muscle proteins, bcaa accounts for 35% of the total essential amino acids, about 40% of the total essential amino acids required by mammals, and 45% of the total essential amino acids required by poultry. The half-life of muscle protein is about 10 days, which is about 10 times the half-life of liver protein, but only 2 times the half-life of brain and heart proteins. When the fuse is ignited, the impact pressure reaches 40,000 psi. The impact energy can tear the muscle protein of the raw beef block in the tank in a short instant, and the tenderness is increased by 50% to 72%, but the meat block and color are still unchanged. The liver is the main site for protein synthesis. The half-life of the protein is 10 days, while the muscle protein is 180 days. It can be seen that the rate of protein renewal in the liver is much faster than that of muscle. Myoglobin mb is a protein unique to muscle tissue and is red. It accounts for about 0.1% to 0.2% of the total muscle protein. It has a stronger affinity for oxygen than hemoglobin, and can release oxygen for muscle contraction when the muscle is hypoxic.
Proteins in muscle tissue can be divided into three main categories:
1. Myofibrillar protein
Myofibrillar proteins are proteins that make up myofibrils responsible for muscle contraction, accounting for 50 to 55% of muscle white matter. Myofibrillar proteins are insoluble in water, but only in high-salt solutions; their types include at least 15 proteins, such as myosin, actin, and so on.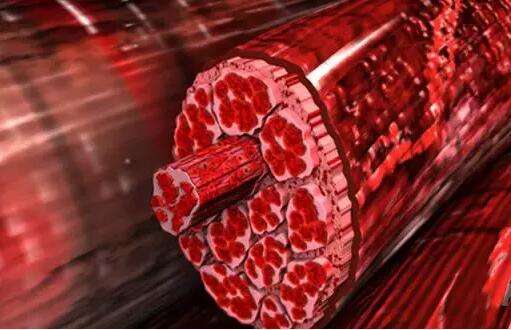 Figure 2. Myofibrils under the electron microscope.
2. Sarcoplasmic proteins
The sarcoplasmic protein is located in the muscle cytoplasm and is a protein related to energy metabolism, accounting for 30 ~ 35% of muscle protein. There are more than 100 types of sarcoplasmic proteins, but they are mostly soluble in low-salt solutions at neutral pH.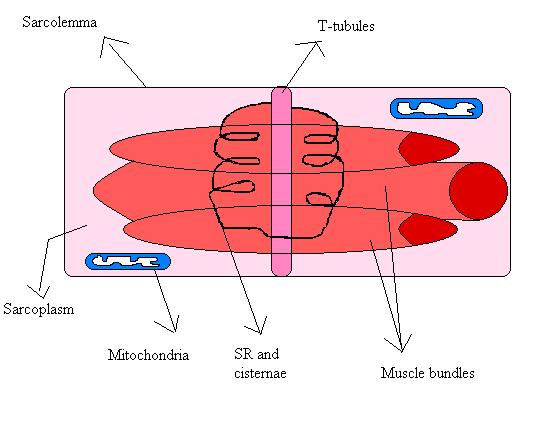 Figure 3. Sarcoplasm is the cytoplasm of a myocyte (muscle fiber, muscle cell).
3. Matrix proteins (Stromaproteins)
Matrix proteins are proteins that make up connective tissue in muscle cells and account for 10-15% of muscle proteins. Matrix proteins are insoluble in neutral aqueous solutions, and are mainly composed of collagen and elastin.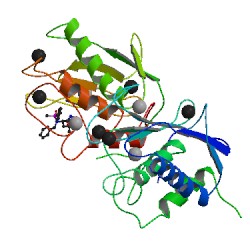 Figure 4. Matrix proteins.
Conclusions
Of the above three proteins, myoglobin contained in sarcoplasmic proteins is related to carnivorous color; matrix proteins are closely related to carnivorous tenderness; the functional characteristics of myofibril proteins are closely related to carnivorous processing.
Reference:
Holmes KC.; et al. Muscle proteins - their actions and interactions. Current Opinion in Structural Biology. 1996, (263): 30–48.