In addition to the chromatin and nucleoli structure in the interphase nucleus, the space between chromatin also contains many morphologically different subnuclear domains, collectively called nuclear bodies, without membrane coating and highly dynamic, such as Cajal body, GEMS, and chromatin particles, their appearance may be the result of the interaction of proteins and RNA components (and perhaps DNA). When cytochalasin is used to treat cultured cells, the fine reticular structure in the cells is cut off, thereby shifting the nucleus covered by the cell membrane. After centrifugation, a substance called a nucleosome can be separated from the cytoplast. This method of operation is called denucleation. Because the nucleosome is surrounded by a thin cytoplasmic layer and cell membrane, it is different from a separated nucleus and can be fused with other cells or cytoplasmic bodies.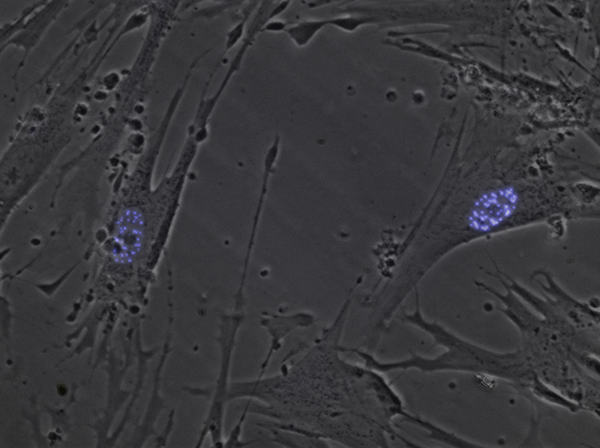 Figure 1. ND10s in human embryonic lung cells
Functions
Nuclear bodies proteins appear to be involved in the transcriptionally active region. The expression of PML antigen and sp100 is responsive to interferon. Sp100 appears to have transcriptional transactivation properties. It has been reported that PML protein inhibits growth and transformation, and specifically inhibits vesicular stomatitis virus (VSV) (Rabdovirus) and influenza A virus infection, but does not inhibit other types of viruses. SUMO-1 ubiquitin-like protein is responsible for modifying the PML protein to target it, and overexpression of PML leads to programmed cell death. Nuclear agencies may not all perform the same functions. Sp140 binds to certain objects and appears to be involved in transcriptional activation. ND10 nuclear bodies have been shown to play a major role in chromatin regulation.
Conclusions
Living cells are subdivided into functional compartments called organelles. In contrast to the cytoplasmic counterpart, the organelles in the nucleus are not surrounded by a membrane. Instead, these " nuclear bodies (NBs) " consist of local concentrations of proteins and nucleic acids that are quickly exchanged with the surrounding nucleoplasm. Nuclear bodies are involved in various nuclear processes, including ribosome biogenesis, transcriptional regulation, and RNA processing. Recent evidence suggests that NBs is assembled by liquid phase separation, in which the supersaturated NB components condense into dynamic organelles. In the past two years, considerable progress has been made to identify molecular interactions that control the material properties of NBs and their effects on the structure and function of NBs。
References:
Weber SC. Sequence-encoded material properties dictate the structure and function of nuclear bodies. Current Opinion in Cell Biology. 2017, 46: 62–71.
Zimber A; et al. "Nuclear bodies and compartments: functional roles and cellular signalling in health and disease. Cellular Signalling. 2004, 16 (10): 1085–104.