ATP5J2
Official Full Name

ATP synthase, H+ transporting, mitochondrial Fo complex, subunit F2

Background

Mitochondrial ATP synthase catalyzes ATP synthesis, utilizing an electrochemical gradient of protons across the inner membrane during oxidative phosphorylation. It is composed of two linked multi-subunit complexes: the soluble catalytic core, F1, and the membrane-spanning component, Fo, which comprises the proton channel. The catalytic portion of mitochondrial ATP synthase consists of five different subunits (alpha, beta, gamma, delta, and epsilon) assembled with a stoichiometry of 3 alpha, 3 beta, and single representatives of the gamma, delta, and epsilon subunits. The proton channel likely has nine subunits (a, b, c, d, e, f, g, F6 and 8). This gene encodes the f subunit of the Fo complex. Alternatively spliced transcript variants encoding different isoforms have been identified for this gene. This gene has multiple pseudogenes. Naturally occurring read-through transcription also exists between this gene and the downstream pentatricopeptide repeat domain 1 (PTCD1) gene.

Synonyms

ATP5J2; ATP synthase, H+ transporting, mitochondrial Fo complex, subunit F2; ATP synthase, H+ transporting, mitochondrial F0 complex, subunit f, isoform 2 , ATP synthase, H+ transporting, mitochondrial F0 complex, subunit F2; ATP synthase subunit f, mitochondrial; ATP synthase f chain; mitochondrial; ATP5JL; F1Fo ATP synthase complex Fo membrane domain f subunit; F1Fo ATPase; F1Fo ATPase synthase f subunit; ATP synthase f chain, mitochondrial; ATP synthase, H+ transporting, mitochondrial F0 complex, subunit f, isoform 2; F1F0-type ATPase subunit f; F1Fo-ATP synthase complex Fo membrane domain f subunit; F1Fo-ATPase synthase f subunit;
Involved Pathway
Protein Function
Interacting Protein
ATP5J2 involved in several pathways and played different roles in them. We selected most pathways ATP5J2 participated on our site, such as Oxidative phosphorylation, Metabolic pathways, which may be useful for your reference. Also, other proteins which involved in the same pathway with ATP5J2 were listed below. Creative BioMart supplied nearly all the proteins listed, you can search them on our site.
| Pathway Name | Pathway Related Protein |
| --- | --- |
| Oxidative phosphorylation | ATP6V1E2;SDHC;UQCRB;UQCR10;NDUFA5;ATP5J;COX5A;NDUFV3;COX6A2 |
| Metabolic pathways | CERS1;SPTLC2;FUK;ATP5H;PLCH2;THTPA;ITPKB;PIGX;POLR1A |
ATP5J2 has several biochemical functions, for example, contributes_to ATPase activity, transmembrane transporter activity. Some of the functions are cooperated with other proteins, some of the functions could acted by ATP5J2 itself. We selected most functions ATP5J2 had, and list some proteins which have the same functions with ATP5J2. You can find most of the proteins on our site.
| Function | Related Protein |
| --- | --- |
| contributes_to ATPase activity | ATP5L;SFRP5;ATP5B;MSH6;MSH2;ATP5F1;ATP5A1;ATP5H;ABCA7 |
| transmembrane transporter activity | SLC2A9L1;SLC22A7B.1;SLC2A8;SLC2A11L;AQP1;SLC2A15A;CX43;SLC17A9B;SV2BA |
ATP5J2 has direct interactions with proteins and molecules. Those interactions were detected by several methods such as yeast two hybrid, co-IP, pull-down and so on. We selected proteins and molecules interacted with ATP5J2 here. Most of them are supplied by our site. Hope this information will be useful for your research of ATP5J2.
MYC; 7242199; ATP5F1; VHL; ATG5; FTSJ1; PRKAB1; TRAF6; PRPF4; KDM1A; ZFPL1; CAPNS1; RPLP1; FBP1; HAP1; NDUFA6; CCDC137; PVRL2
Q&As (0)
Ask a question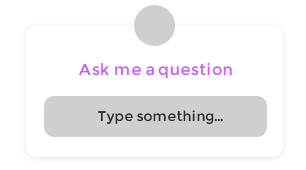 Customer Reviews (0)
Write a review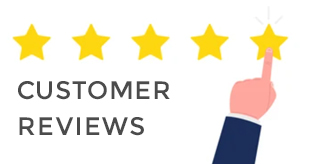 Ask a Question for All ATP5J2 Products
Required fields are marked with *
My Review for All ATP5J2 Products
Required fields are marked with *