CLIC1
Official Full Name

chloride intracellular channel 1

Background

Chloride channels are a diverse group of proteins that regulate fundamental cellular processes including stabilization of cell membrane potential, transepithelial transport, maintenance of intracellular pH, and regulation of cell volume. Chloride intracellular channel 1is a member of the p64 family; the protein localizes principally to the cell nucleus and exhibits both nuclear and plasma membrane chloride ion channel activity.

Synonyms

CLIC1; chloride intracellular channel 1; chloride intracellular channel protein 1; NCC27; p64CLCP; hRNCC; RNCC protein; chloride channel ABP; nuclear chloride ion channel 27; nuclear chloride ion channel protein; regulatory nuclear chloride ion channel pr;
| Species | Cat.# | Product name | Source (Host) | Tag | Price |
| --- | --- | --- | --- | --- | --- |
| Human | CLIC1-2498H | Recombinant Human Chloride Intracellular Channel 1, His-tagged | E.coli | His | |
| Human | CLIC1-11324H | Recombinant Human CLIC1, GST-tagged | E.coli | GST | |
| Human | CLIC1-27814TH | Recombinant Human CLIC1, His-tagged | E.coli | His | |
| Human | CLIC1-27816TH | Recombinant Human CLIC1, His-tagged | E.coli | His | |
| Human | CLIC1-262H | Recombinant Human CLIC1, His-tagged | E.coli | His | |
| Human | CLIC1-1477H | Recombinant Human CLIC1 Protein, GST-tagged | Wheat Germ | GST | |
| Human | CLIC1-7448HCL | Recombinant Human CLIC1 293 Cell Lysate | HEK293 | N/A | |
| Human | CLIC1-620H | Recombinant Human CLIC1 Protein, His-tagged | E.coli | His | |
| Human | CLIC1-5937H | Recombinant Human CLIC1 Protein, Myc/DDK-tagged, C13 and N15-labeled | HEK293T | Myc/DDK | |
| Human | CLIC1-2175HF | Recombinant Full Length Human CLIC1 Protein, GST-tagged | In Vitro Cell Free System | GST | |
| Human | CLIC1-1747H | Recombinant Human CLIC1 Protein (Lys79-Lys241), His tagged | E.coli | His | |
| Mouse | Clic1-519M | Recombinant Mouse Clic1 Protein, MYC/DDK-tagged | HEK293T | MYC/DDK | |
| Rat | CLIC1-1448R | Recombinant Rat CLIC1 Protein | Mammalian Cell | His | |
| Rat | CLIC1-1106R | Recombinant Rat CLIC1 Protein, His (Fc)-Avi-tagged | HEK293 | His (Fc)-Avi | |
| Rat | CLIC1-1106R-B | Recombinant Rat CLIC1 Protein Pre-coupled Magnetic Beads | HEK293 | | |
| Bos taurus (Bovine) | RFL24437BF | Recombinant Full Length Bovine Chloride Intracellular Channel Protein 1(Clic1) Protein, His-Tagged | E.coli expression system | His | |
| Homo sapiens (Human) | RFL35442HF | Recombinant Full Length Human Chloride Intracellular Channel Protein 1(Clic1) Protein, His-Tagged | E.coli expression system | His | |
| Oryctolagus cuniculus (Rabbit) | RFL30084OF | Recombinant Full Length Rabbit Chloride Intracellular Channel Protein 1(Clic1) Protein, His-Tagged | E.coli expression system | His | |
| Rattus norvegicus (Rat) | RFL30330RF | Recombinant Full Length Rat Chloride Intracellular Channel Protein 1(Clic1) Protein, His-Tagged | E.coli expression system | His | |
| Sus scrofa (Pig) | RFL17585SF | Recombinant Full Length Pig Chloride Intracellular Channel Protein 1(Clic1) Protein, His-Tagged | E.coli expression system | His | |
| Zebrafish | CLIC1-11958Z | Recombinant Zebrafish CLIC1 | Mammalian Cell | His | |
Involved Pathway
Protein Function
Interacting Protein
CLIC1 Related Articles
CLIC1 involved in several pathways and played different roles in them. We selected most pathways CLIC1 participated on our site, such as , which may be useful for your reference. Also, other proteins which involved in the same pathway with CLIC1 were listed below. Creative BioMart supplied nearly all the proteins listed, you can search them on our site.
| Pathway Name | Pathway Related Protein |
| --- | --- |
CLIC1 has several biochemical functions, for example, chloride channel activity, NOT glutathione transferase activity, protein binding. Some of the functions are cooperated with other proteins, some of the functions could acted by CLIC1 itself. We selected most functions CLIC1 had, and list some proteins which have the same functions with CLIC1. You can find most of the proteins on our site.
| Function | Related Protein |
| --- | --- |
| chloride channel activity | CLCA4;CLIC5B;GABRG3;GABRB2;CLIC1;SLC26A7;SLC26A1;CLCN1;SLC26A5 |
| NOT glutathione transferase activity | ALOX5AP;CLIC3;CLIC5;CLIC2;CLIC1 |
| protein binding | PYDC1;TGFBRAP1;KRTAP3-1;TRIB3;ATP2B1;RBM10;FGFBP1;UCHL1;CLCNKB |
| voltage-gated ion channel activity | KCNA6A;KCNV2;KCNK10;CLIC6;CLCN3;KCNIP1;KCNJ1A.1;CALHM1;KCNJ2A |
CLIC1 has direct interactions with proteins and molecules. Those interactions were detected by several methods such as yeast two hybrid, co-IP, pull-down and so on. We selected proteins and molecules interacted with CLIC1 here. Most of them are supplied by our site. Hope this information will be useful for your research of CLIC1.
EPB41; MCC; HLA-B; ARF6; IKBKE; LSM1; RPLP1; THRA; ALOX5AP; ATP5F1; ATP6V0C; NTF4; NUP62; MLH1; CPT1A; PRDX4; rpoB; nifJ; hemH1
Averaimo, S; Gritti, M; et al. CLIC1 functional expression is required for cAMP-induced neurite elongation in post-natal mouse retinal ganglion cells. JOURNAL OF NEUROCHEMISTRY 131:444-456(2014).
Setti, M; Savalli, N; et al. Functional Role of CLIC1 Ion Channel in Glioblastoma-Derived Stem/Progenitor Cells. JNCI-JOURNAL OF THE NATIONAL CANCER INSTITUTE 105:1644-1655(2013).
Q&As (0)
Ask a question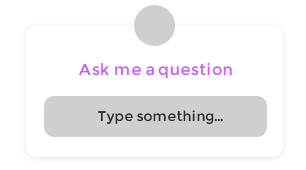 Customer Reviews (0)
Write a review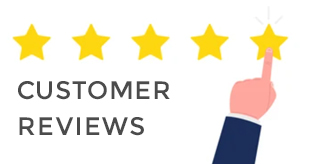 Ask a Question for All CLIC1 Products
Required fields are marked with *
My Review for All CLIC1 Products
Required fields are marked with *