EPHA10
Official Full Name

EPH receptor A10

Background

Ephrin receptors, the largest subfamily of receptor tyrosine kinases (RTKs), and their ephrin ligands are important;mediators of cell-cell communication regulating cell attachment, shape, and mobility in neuronal and epithelial cells;(Aasheim et al., 2005 (PubMed 15777695)). See MIM 179610 for additional background on Eph receptors and;ephrins.

Synonyms

EPHA10; EPH receptor A10; ephrin type-A receptor 10; FLJ16103; FLJ33655; EphA10s protein; MGC43817;
Involved Pathway
Protein Function
Interacting Protein
EPHA10 Related Articles
EPHA10 involved in several pathways and played different roles in them. We selected most pathways EPHA10 participated on our site, such as Axon guidance, Developmental Biology, EPH-Ephrin signaling, which may be useful for your reference. Also, other proteins which involved in the same pathway with EPHA10 were listed below. Creative BioMart supplied nearly all the proteins listed, you can search them on our site.
| Pathway Name | Pathway Related Protein |
| --- | --- |
| Axon guidance | ARPC2;EPHA4A;DUSP7;L1CAM;ABLIM1;KBTBD7;Sema3f;EGF;SLIT1 |
| Developmental Biology | MYOD1;MEF2B;CRMP1;CFL1;RASGRP4;DPYSL2B;MYL9;PAQR3B;HELZ2 |
| EPH-Ephrin signaling | ARPC3;EFNA2A;ARPC5;KALRNB;AP2S1;AP2A2;EFNA4;EPHA2A;EFNA1A |
| EPH-ephrin mediated repulsion of cells | AP2B1;EPHA10;EFNA3;EFNA4;EPHA2A;EFNA1;EFNB3B;EFNA3B;EFNA1A |
| EPHA-mediated growth cone collapse | EPHA4A;EPHA2A;EPHA2;EFNA2A;EFNA5;EFNA2;SHB;EFNA4;EFNA1 |
EPHA10 has several biochemical functions, for example, ATP binding, ephrin receptor activity, protein binding. Some of the functions are cooperated with other proteins, some of the functions could acted by EPHA10 itself. We selected most functions EPHA10 had, and list some proteins which have the same functions with EPHA10. You can find most of the proteins on our site.
| Function | Related Protein |
| --- | --- |
| ATP binding | ACSM2B;RPS6KA5;FPGS;STK39;SMC1B;OASL;MAT2AB;DGKD;MVDA |
| ephrin receptor activity | EPHA4B;EPHA6;EPHB3A;EPHB6;EPHA5;EPHA2;EPHA10;EPHB4B;EPHB2B |
| protein binding | RRAGD;SOCS5;GEMIN8;PYCARD;DHPS;KCTD17;KLRB1B;SYCE3;MEX3C |
| transmembrane-ephrin receptor activity | EPHA4;EPHA1;EFNA4;EFNA3;EPHA10;EFNB3;EPHB2;EPHA5;EPHB1 |
EPHA10 has direct interactions with proteins and molecules. Those interactions were detected by several methods such as yeast two hybrid, co-IP, pull-down and so on. We selected proteins and molecules interacted with EPHA10 here. Most of them are supplied by our site. Hope this information will be useful for your research of EPHA10.
Kamada, H; Taki, S; et al. Generation and characterization of a bispecific diabody targeting both EPH receptor A10 and CD3. BIOCHEMICAL AND BIOPHYSICAL RESEARCH COMMUNICATIONS 456:908-912(2015).
Allonby, O; El Zawily, AM; et al. Ligand stimulation induces clathrin- and Rab5-dependent downregulation of the kinase-dead EphB6 receptor preceded by the disruption of EphB6-Hsp90 interaction. CELLULAR SIGNALLING 26:2645-2657(2014).
Q&As (0)
Ask a question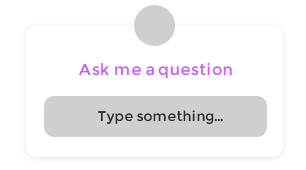 Customer Reviews (0)
Write a review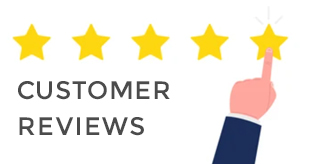 Ask a Question for All EPHA10 Products
Required fields are marked with *
My Review for All EPHA10 Products
Required fields are marked with *