FLRT3
Official Full Name

fibronectin leucine rich transmembrane protein 3

Background

This gene encodes a member of the fibronectin leucine rich transmembrane protein (FLRT) family. FLRTs may function in cell adhesion and/or receptor signalling. Their protein structures resemble small leucine-rich proteoglycans found in the extracellular matrix. This gene is expressed in many tissues. Two alternatively spliced transcript variants encoding the same protein have been described for this gene. [provided by RefSeq, Jul 2010]

Synonyms

FLRT3; fibronectin leucine rich transmembrane protein 3; HH21; leucine-rich repeat transmembrane protein FLRT3; fibronectin-like domain-containing leucine-rich transmembrane protein 3;
| Species | Cat.# | Product name | Source (Host) | Tag | Price |
| --- | --- | --- | --- | --- | --- |
| Human | FLRT3-357H | Recombinant Human FLRT3 Protein, His-tagged | Insect Cell | His | |
| Human | FLRT3-3201H | Recombinant Human Fibronectin Leucine Rich TransmemBrane Protein 3, His-tagged | Human Cell | His | |
| Human | FLRT3-3882H | Recombinant Human FLRT3 protein, His-tagged | HEK293 | His | |
| Human | FLRT3-2410HCL | Recombinant Human FLRT3 cell lysate | Human Cell | N/A | |
| Human | FLRT3-239H | Recombinant Human FLRT3 Protein, His-tagged | E.coli | His | |
| Human | FLRT3-3496H | Recombinant Human FLRT3 Protein (Lys29-Pro528), C-His tagged | Mammalian cells | C-His | |
| Human | FLRT3-2346H | Recombinant Human FLRT3 Protein, MYC/DDK-tagged | HEK293 | Myc/DDK | |
| Human | FLRT3-04H | Active Recombinant Human FLRT3 Protein (29-528aa), C-His tagged | HEK293 | C-His | |
| Mouse | Flrt3-3043M | Recombinant Mouse Flrt3 Protein, Myc/DDK-tagged | HEK293T | Myc/DDK | |
| Rat | FLRT3-2363R | Recombinant Rat FLRT3 Protein | Mammalian Cell | His | |
| Rat | FLRT3-2019R-B | Recombinant Rat FLRT3 Protein Pre-coupled Magnetic Beads | HEK293 | | |
| Rat | FLRT3-2019R | Recombinant Rat FLRT3 Protein, His (Fc)-Avi-tagged | HEK293 | His (Fc)-Avi | |
| Rattus norvegicus (Rat) | RFL21624RF | Recombinant Full Length Rat Leucine-Rich Repeat Transmembrane Protein Flrt3(Flrt3) Protein, His-Tagged | E.coli expression system | His | |
| Rhesus Macaque | FLRT3-1728R | Recombinant Rhesus monkey FLRT3 Protein, His-tagged | Mammalian Cell | His | |
| Rhesus Macaque | FLRT3-1550R | Recombinant Rhesus Macaque FLRT3 Protein, His (Fc)-Avi-tagged | HEK293 | His (Fc)-Avi | |
| Rhesus Macaque | FLRT3-1550R-B | Recombinant Rhesus Macaque FLRT3 Protein Pre-coupled Magnetic Beads | HEK293 | | |
| Zebrafish | FLRT3-8181Z | Recombinant Zebrafish FLRT3 | Mammalian Cell | His | |
Involved Pathway
Protein Function
Interacting Protein
FLRT3 Related Articles
FLRT3 Related Research Area
FLRT3 involved in several pathways and played different roles in them. We selected most pathways FLRT3 participated on our site, such as , which may be useful for your reference. Also, other proteins which involved in the same pathway with FLRT3 were listed below. Creative BioMart supplied nearly all the proteins listed, you can search them on our site.
| Pathway Name | Pathway Related Protein |
| --- | --- |
FLRT3 has several biochemical functions, for example, chemorepellent activity, protein binding, protein binding, bridging. Some of the functions are cooperated with other proteins, some of the functions could acted by FLRT3 itself. We selected most functions FLRT3 had, and list some proteins which have the same functions with FLRT3. You can find most of the proteins on our site.
| Function | Related Protein |
| --- | --- |
| chemorepellent activity | SEMA3GB;SEMA4E;NRG3;SEMA3E;SEMA6DL;EFNA5;SEMA3A;SEMA3H;SEMA4A |
| protein binding | NR1H4;GJD3;PRKD3;BUD31;RORC;CFL2;SDC1;SOX-2;UQCRH |
| protein binding, bridging | TRIM17;FLRT2;FGB;TIRAP;ANK2;TRIM5;FSCN2B;VPS18;FSCN2 |
| protein homodimerization activity | CARD8;MYOM1;DLK2;MTUS2;ADRB3;G6PD;GIMAP7;LRRFIP1;CAMK2D |
| receptor signaling protein activity | ADCYAP1;IL1RL1;BAG4;PLCG1;DAXX;DOK1;FLRT3;DCLK1;TIAM2 |
FLRT3 has direct interactions with proteins and molecules. Those interactions were detected by several methods such as yeast two hybrid, co-IP, pull-down and so on. We selected proteins and molecules interacted with FLRT3 here. Most of them are supplied by our site. Hope this information will be useful for your research of FLRT3.
PHB2
Dolan, J; Mitchell, KJ; et al. Mutation of Elfn1 in Mice Causes Seizures and Hyperactivity. PLOS ONE 8:-(2013).
Lesch, KP; Merker, S; et al. Dances with black widow spiders: Dysregulation of glutamate signalling enters centre stage in ADHD. EUROPEAN NEUROPSYCHOPHARMACOLOGY 23:479-491(2013).
Q&As (0)
Ask a question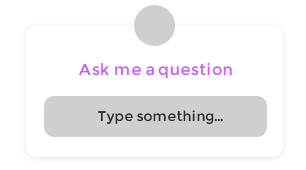 Customer Reviews (0)
Write a review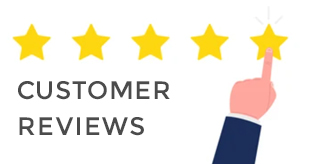 Ask a Question for All FLRT3 Products
Required fields are marked with *
My Review for All FLRT3 Products
Required fields are marked with *