GABBR2
Official Full Name

gamma-aminobutyric acid (GABA) B receptor, 2

Background

The multi-pass membrane protein encoded by this gene belongs to the G-protein coupled receptor 3 family and GABA-B receptor subfamily. The GABA-B receptors inhibit neuronal activity through G protein-coupled second-messenger systems, which regulate the release of neurotransmitters, and the activity of ion channels and adenylyl cyclase. This receptor subunit forms an active heterodimeric complex with GABA-B receptor subunit 1, neither of which is effective on its own. Allelic variants of this gene have been associated with nicotine dependence.

Synonyms

GABBR2; gamma-aminobutyric acid (GABA) B receptor, 2; G protein coupled receptor 51 , GPR51; gamma-aminobutyric acid type B receptor subunit 2; GABABR2; GPRC3B; HG20; gb2; GABA-BR2; GABA-B-R2; GABA-B receptor 2; GABA-B receptor, R2 subunit; G protein-coup;
Involved Pathway
Protein Function
Interacting Protein
GABBR2 Related Articles
GABBR2 involved in several pathways and played different roles in them. We selected most pathways GABBR2 participated on our site, such as cAMP signaling pathway, Neuroactive ligand-receptor interaction, GABAergic synapse, which may be useful for your reference. Also, other proteins which involved in the same pathway with GABBR2 were listed below. Creative BioMart supplied nearly all the proteins listed, you can search them on our site.
| Pathway Name | Pathway Related Protein |
| --- | --- |
| cAMP signaling pathway | PIK3CG;PIK3R1;PTGER2;GLI3;PIK3CB;DRD1A;NPY1R;ATP2B1;VAV1 |
| Neuroactive ligand-receptor interaction | F2R;AGTR1A;TAAR12A;FPR3;ADORA2AB;DRD4B;TAAR8C;CHRND;CHRM5A |
| GABAergic synapse | GABARAPL2;SLC12A5;PRKCB;GABRQ;GABRR3;GABRA1;GNGT2;SRC;PRKCA |
| Estrogen signaling pathway | ITPR1;SRC;ITPR3;HSP90AB1;CALM1;PRKACB;PLCB4;PLCB3;CALML5 |
GABBR2 has several biochemical functions, for example, contributes_to G-protein coupled GABA receptor activity, protein binding. Some of the functions are cooperated with other proteins, some of the functions could acted by GABBR2 itself. We selected most functions GABBR2 had, and list some proteins which have the same functions with GABBR2. You can find most of the proteins on our site.
| Function | Related Protein |
| --- | --- |
| contributes_to G-protein coupled GABA receptor activity | GABBR1;GABBR2 |
| protein binding | PGR;KLF6;EXOC3;Casp3;METTL21C;SDC2;POLRMT;LONP1;IFI35 |
GABBR2 has direct interactions with proteins and molecules. Those interactions were detected by several methods such as yeast two hybrid, co-IP, pull-down and so on. We selected proteins and molecules interacted with GABBR2 here. Most of them are supplied by our site. Hope this information will be useful for your research of GABBR2.
NSF; GABBR1; Dlg4; CERS2; SH3GL3; Cacna1d
Appenzeller, S; Balling, R; et al. De Novo Mutations in Synaptic Transmission Genes Including DNM1 Cause Epileptic Encephalopathies. AMERICAN JOURNAL OF HUMAN GENETICS 95:360-370(2014).
Terranova, C; Tucci, M; et al. GABA Receptors Genes Polymorphisms and Alcohol Dependence: No Evidence of an Association in an Italian Male Population. CLINICAL PSYCHOPHARMACOLOGY AND NEUROSCIENCE 12:142-148(2014).
Q&As (0)
Ask a question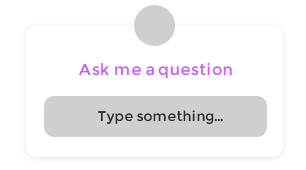 Customer Reviews (0)
Write a review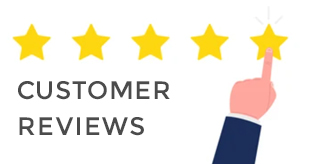 Ask a Question for All GABBR2 Products
Required fields are marked with *
My Review for All GABBR2 Products
Required fields are marked with *