Map2
Official Full Name

microtubule-associated protein 2

Background

This gene encodes a protein that belongs to the microtubule-associated protein family. The proteins of this family are thought to be involved in microtubule assembly, which is an essential step in neurogenesis. The products of similar genes in rat and mouse are neuron-specific cytoskeletal proteins that are enriched in dentrites, implicating a role in determining and stabilizing dentritic shape during neuron development. A number of alternatively spliced variants encoding distinct isoforms have been described. [provided by RefSeq, Jan 2010]

Synonyms

MAP2; microtubule-associated protein 2; MAP2A; MAP2B; MAP2C; MAP-2;
| Species | Cat.# | Product name | Source (Host) | Tag | Protein Length | Price |
| --- | --- | --- | --- | --- | --- | --- |
| Human | MAP2-28460TH | Recombinant Human MAP2 | Wheat Germ | N/A | | |
| Human | MAP2-047H | Recombinant Human MAP2 Protein, MYC/DDK-tagged, C13 and N15-labeled | HEK293 | C-Myc/DDK | | |
| Human | MAP2-4512HCL | Recombinant Human MAP2 293 Cell Lysate | HEK293 | N/A | | |
| Human | MAP2-284H | Recombinant Human MAP2 | Mammalian Cell | His | | |
| Human | MAP2-6820H | Recombinant Human MAP2 protein, His-tagged | E.coli | His | | |
| Human | MAP2-3919H | Recombinant Human MAP2 Protein, Myc/DDK-tagged, C13 and N15-labeled | HEK293T | Myc/DDK | | |
| Human | MAP2-1351H-B | Recombinant Human MAP2 Protein Pre-coupled Magnetic Beads | HEK293 | | | |
| Human | MAP2-1351H | Recombinant Human MAP2 Protein, His (Fc)-Avi-tagged | HEK293 | His (Fc)-Avi | | |
| Mouse | Map2-3919M | Recombinant Mouse Map2 Protein, Myc/DDK-tagged | HEK293T | Myc/DDK | | |
| Mouse | Map2-3201M | Recombinant Mouse Map2 protein, His-SUMO-tagged | E.coli | His-SUMO | | |
| Mouse | Map2-5462M | Recombinant Mouse Map2 protein, His-tagged | Yeast | His | | |
| Mouse | Map2-6821M | Recombinant Mouse Map2 protein, His & GST-tagged | E.coli | His/GST | | |
| Rat | Map2-6822R | Recombinant Rat Map2 protein, His & GST-tagged | E.coli | His/GST | | |
Involved Pathway
Protein Function
Interacting Protein
Map2 Related Articles
Map2 Related Research Area
Map2 involved in several pathways and played different roles in them. We selected most pathways Map2 participated on our site, such as LKB1 signaling events, MAPK Cascade, SIDS Susceptibility Pathways, which may be useful for your reference. Also, other proteins which involved in the same pathway with Map2 were listed below. Creative BioMart supplied nearly all the proteins listed, you can search them on our site.
| Pathway Name | Pathway Related Protein |
| --- | --- |
| LKB1 signaling events | MAP2;CDC37;CTSD;MARK4;SIK3;MARK2;STK11IP |
| MAPK Cascade | MAP3K2;MBPB;MBP;MAP2 |
| SIDS Susceptibility Pathways | MBD1;PLP1;CC2D1A;DLX2;FOXM1;CHRFAM7A;TPH2;SNTA1;MAZ |
Map2 has several biochemical functions, for example, calmodulin binding, dystroglycan binding, microtubule binding. Some of the functions are cooperated with other proteins, some of the functions could acted by Map2 itself. We selected most functions Map2 had, and list some proteins which have the same functions with Map2. You can find most of the proteins on our site.
| Function | Related Protein |
| --- | --- |
| calmodulin binding | EDF1;ATP2B4;TRPM4;TRPV4;KCNN1A;MIP;PPP3CC;MAPKAPK5;PHKA2 |
| dystroglycan binding | MAP2;AGR2;DAG1;VCL;DMD;GYLTL1B;AGR3;CLASP1;AGRN |
| microtubule binding | GABARAPA;PAFAH1B1;KIF6;KIF14;CRYAB;VPS41;NDRG1;RCC2;SERPINB1A |
| protein binding | IL10RB;OTUD7B;RBL1;CTLA2B;CEBPG;FAS;NAP1L1;IL36RN;BBS7 |
| structural molecule activity | TUBA1B;CLDN5A;FGA;LOR;CLDN22;KRT40;CLDN9;ISCA1;TUBB |
Map2 has direct interactions with proteins and molecules. Those interactions were detected by several methods such as yeast two hybrid, co-IP, pull-down and so on. We selected proteins and molecules interacted with Map2 here. Most of them are supplied by our site. Hope this information will be useful for your research of Map2.
GRB2; CalpB; JUNB; MDM2; CBFB; SCHIP1; 3',5'-cyclic amp; 8-aha-camp; 8-aha-omethyladenosine; PTBP3; p27958-pro_0000037566
Cherry, JF; Bennett, NK; et al. Engineered N-cadherin and L1 biomimetic substrates concertedly promote neuronal differentiation, neurite extension and neuroprotection of human neural stem cells. ACTA BIOMATERIALIA 10:4113-4126(2014).
Liang, CM; Weng, SJ; et al. Neurotrophic and neuroprotective potential of human limbus-derived mesenchymal stromal cells. CYTOTHERAPY 16:1371-1383(2014).
Q&As (0)
Ask a question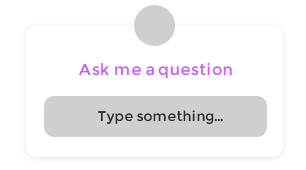 Customer Reviews (0)
Write a review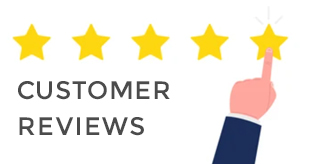 Ask a Question for All Map2 Products
Required fields are marked with *
My Review for All Map2 Products
Required fields are marked with *