MAP6
Official Full Name

microtubule-associated protein 6

Background

Stable Tubule Only Polypeptide (STOP) is a microtubule-associated protein, and its microtubule-stabilizing activity is regulated by calmodulin (1-2). STOPs have several tissue- and developmental-specific isoforms that are encoded by a single gene. Neurons

Synonyms

MAP6; microtubule-associated protein 6; FLJ41346; KIAA1878; STOP; MAP-6; stable tubule-only polypeptide; MTAP6; N-STOP; 2810411E12Rik;
Involved Pathway
Protein Function
Interacting Protein
MAP6 Related Articles
MAP6 involved in several pathways and played different roles in them. We selected most pathways MAP6 participated on our site, such as , which may be useful for your reference. Also, other proteins which involved in the same pathway with MAP6 were listed below. Creative BioMart supplied nearly all the proteins listed, you can search them on our site.
| Pathway Name | Pathway Related Protein |
| --- | --- |
MAP6 has several biochemical functions, for example, calmodulin binding, microtubule binding, protein binding. Some of the functions are cooperated with other proteins, some of the functions could acted by MAP6 itself. We selected most functions MAP6 had, and list some proteins which have the same functions with MAP6. You can find most of the proteins on our site.
| Function | Related Protein |
| --- | --- |
| calmodulin binding | KCNN4;PLCB3;IQCB1;CAMK4;MKNK2A;CAMKK1;PNCK;CAMK2G;MYH1E |
| microtubule binding | KLC3;CHD4;PRC1B;MTUS2;MACF1;KIF12;GABARAP;MAP4;ZFP207 |
| protein binding | VTI1B;ERN1;GSTP1;KAT2B;SULT1A3;PLDN;MIPOL1;MAFB;SLAMF7 |
MAP6 has direct interactions with proteins and molecules. Those interactions were detected by several methods such as yeast two hybrid, co-IP, pull-down and so on. We selected proteins and molecules interacted with MAP6 here. Most of them are supplied by our site. Hope this information will be useful for your research of MAP6.
Fan, YP; Yang, T; et al. Protective effect of Tanreqing injection on axon myelin damage in the brain of mouse model for experimental autoimmune encephalomyelitis. JOURNAL OF TRADITIONAL CHINESE MEDICINE 34:576-583(2014).
Olude, AM; Olopade, JO; et al. Adult neurogenesis in the African giant rat (Cricetomysgambianus, waterhouse). METABOLIC BRAIN DISEASE 29:857-866(2014).
Q&As (0)
Ask a question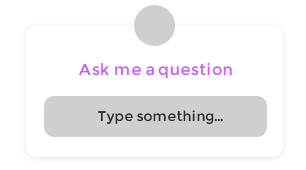 Customer Reviews (0)
Write a review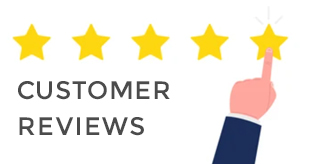 Ask a Question for All MAP6 Products
Required fields are marked with *
My Review for All MAP6 Products
Required fields are marked with *