MAPK4
Official Full Name

mitogen-activated protein kinase 4

Background

Erk3, also known as MAPK6 or p97 MAPK, is almost 50% identical to Erk1/2 at the kinase domain located in its amino-terminal region. However, Erk3 is distinguished from other MAP kinases in that it lacks the conserved TXY motif in its activation loop, poss Encodes a nuclear and cytoplasmically localized MAP kinase involved in mediating responses to pathogens. Its substrates include MKS1 and probably MAP65-1.The MAP65-1 interaction is involved in mediating cortical microtuble organization.

Synonyms

MAPK4; mitogen-activated protein kinase 4; PRKM4; Erk3 related; Erk4; ERK-4; MAPK 4; p63-MAPK; Erk3-related; MAP kinase 4; MAP kinase isoform p63; extracellular signal-regulated kinase 4; ERK3; p63MAPK; MPK4; ATMPK4; MAP kinase 4 (MPK4); FUNCTIONS IN: MAP kinase activity, kinase activity; INVOLVED IN: in 14 processes; LOCATED IN: nucleus, cytoplasm; EXPRESSED IN: 24 plant structures; EXPRESSED DURING: 13 growth stages; CONTAINS InterPro DOMAIN/s: Protein kinase, ATP binding site (InterPro:IPR017441), Serine/threonine-protein kinase domain (InterPro:IPR002290), JNK MAP kinase (InterPro:IPR008351), Serine/threonine-protein kinase-like domain (InterPro:IPR017442), Protein kinase-like domain (InterPro:IPR011009), Serine/threonine-protein kinase, active site (InterPro:IPR008271), MAP kinase, conserved site (InterPro:IPR003527), Protein kinase, catalytic domain (InterPro:IPR000719), Tyrosine-protein kinase, catalytic domain (InterPro:IPR020635); BEST Arabidopsis thaliana protein match is: MAP kinase 11 (TAIR:AT1G01560.2); Has 123445 Blast hits to 122024 proteins in 4656 species: Archae - 100; Bacteria - 13145; Metazoa - 47072; Fungi - 12439; Plants - 29862; Viruses - 477; Other Eukaryotes - 20350 (source: NCBI BLink).; F2N1.1; F2N1_1;
Involved Pathway
Protein Function
Interacting Protein
MAPK4 Related Research Area
MAPK4 involved in several pathways and played different roles in them. We selected most pathways MAPK4 participated on our site, such as B Cell Receptor Signaling Pathway, Focal Adhesion, Insulin Signaling, which may be useful for your reference. Also, other proteins which involved in the same pathway with MAPK4 were listed below. Creative BioMart supplied nearly all the proteins listed, you can search them on our site.
| Pathway Name | Pathway Related Protein |
| --- | --- |
| B Cell Receptor Signaling Pathway | PIK3R3;ACTR2;CD72;NFATC2;CDK6;TTC6;PIK3CB;RAC1;GSK3B |
| Focal Adhesion | ITGA3;SHC4;ITGB4;RAC1B;ACTN3B;CAV2;PIK3CG;RAC1A;CHAD |
| Insulin Signaling | STXBP4;GSK3AB;MINK1;GRB10;SGK2;KIF5B;ARHGAP33;INPP4AA;MYO1C |
| Integrated Pancreatic Cancer Pathway | TFF1;RAPGEF3;JUND;TOP1;CASP12;CST3;BRF1;WRN;IL11 |
| Integrin-mediated cell adhesion | CAPN11;CAPN3A;CAPN10;MAPK6;CAPNS1;MAPK4;SEPP1;CAPN5;CAPN9 |
| MAPK family signaling cascades | CDC42EP5;MAPK4;CDC42EP1B;SEPT7;CDC42EP3;CDC42EP2;IGF2BP1;MAPK6 |
| MAPK signaling pathway | GADD45B;PRKCBB;FLNB;IL1R1;NFATC3;PRKACB;FGFR1;CACNA1SB;CACNG4 |
| MAPK6/MAPK4 signaling | IGF2BP1;MAPK6;SEPT7;CDC42EP3;MAPK4;CDC42EP2;CDC42EP5;CDC42EP1B |
MAPK4 has several biochemical functions, for example, ATP binding, MAP kinase activity, protein binding. Some of the functions are cooperated with other proteins, some of the functions could acted by MAPK4 itself. We selected most functions MAPK4 had, and list some proteins which have the same functions with MAPK4. You can find most of the proteins on our site.
| Function | Related Protein |
| --- | --- |
| ATP binding | DCK;SKIV2L2;ABCB6A;MAPKAPK2A;HSPA7;ACSF2;PIKFYVE;PKZ;NAGK |
| MAP kinase activity | MAPK8B;NLK;MAPK12A;MAPK1;MAPK14A;MAPK7;MAPK6;MAPK12;MAPK11 |
| protein binding | CTAG1B;ZW10;MINK1;TSGA10;WHSC1L1;GPR77;CEBPB;UBXN2B;PSMA4 |
| protein heterodimerization activity | HIST3H3;DRD2;GRIN1;ERBB3;CD3D;APOA2;BARD1;NFYBA;GABPB2 |
| protein homodimerization activity | IDE;BNIP3L;P2RX4;G6PD;GCA;NFKB1;BCL2L1;VPS24;TENM3 |
| protein kinase binding | PRDX3;TP53;TRAF3;KCNA5;CDC42;CLTC;MAPT;NPM1;DCX |
| protein serine/threonine kinase activity | PRKCZ;GRK1B;TSSK2;TRIOA;NEK11;UHMK1;TSSK4;MAPK14A;MARK3 |
MAPK4 has direct interactions with proteins and molecules. Those interactions were detected by several methods such as yeast two hybrid, co-IP, pull-down and so on. We selected proteins and molecules interacted with MAPK4 here. Most of them are supplied by our site. Hope this information will be useful for your research of MAPK4.
HSP90AB1; CALML3; CRK; PSMA7; ATP1A1; PFKP; FASTKD5; ERC1; MAPKAPK5; FAM57A; TECR
Q&As (0)
Ask a question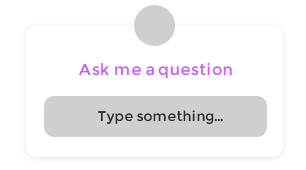 Customer Reviews (0)
Write a review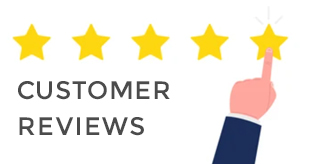 Ask a Question for All MAPK4 Products
Required fields are marked with *
My Review for All MAPK4 Products
Required fields are marked with *