MAPK6
Official Full Name

mitogen-activated protein kinase 6

Background

The protein encoded by this gene is a member of the Ser/Thr protein kinase family, and is most closely related to mitogen-activated protein kinases (MAP kinases). MAP kinases also known as extracellular signal-regulated kinases (ERKs), are activated through protein phosphorylation cascades and act as integration points for multiple biochemical signals. This kinase is localized in the nucleus, and has been reported to be activated in fibroblasts upon treatment with serum or phorbol esters. Encodes a MAP kinase induced by pathogens, ethylene biosynthesis, oxidative stress and osmotic stress.Also involved in ovule development. Homozygous mutants in a MPK3 heterozygous background are female sterile due to defects in integument development.MPK6 appears to be associated with the microsomal compartment and may be involved in mediating secretory processes.

Synonyms

MAPK6; mitogen-activated protein kinase 6; PRKM6; ERK3; HsT17250; p97MAPK; ERK-3; MAPK 6; p97-MAPK; MAP kinase 6; MAP kinase isoform p97; protein kinase, mitogen-activated 5; protein kinase, mitogen-activated 6; extracellular signal-regulated kinase 3; ex; MPK6; Arabidopsis thaliana MPK6; AtMPK6; MAP kinase 6 (MPK6); FUNCTIONS IN: MAP kinase activity, kinase activity; INVOLVED IN: in 20 processes; LOCATED IN: trans-Golgi network, preprophase band, phragmoplast; EXPRESSED IN: 27 plant structures; EXPRESSED DURING: 15 growth stages; CONTAINS InterPro DOMAIN/s: Protein kinase, ATP binding site (InterPro:IPR017441), JNK MAP kinase (InterPro:IPR008351), Serine/threonine-protein kinase domain (InterPro:IPR002290), Serine/threonine-protein kinase-like domain (InterPro:IPR017442), Protein kinase-like domain (InterPro:IPR011009), Serine/threonine-protein kinase, active site (InterPro:IPR008271), MAP kinase, conserved site (InterPro:IPR003527), Protein kinase, catalytic domain (InterPro:IPR000719); BEST Arabidopsis thaliana protein match is: mitogen-activated protein kinase 3 (TAIR:AT3G45640.1); Has 124968 Blast hits to 123484 proteins in 4565 species: Archae - 94; Bacteria - 13025; Metazoa - 47222; Fungi - 12634; Plants - 30512; Viruses - 574; Other Eukaryotes - 20907 (source: NCBI BLink).; ATMAPK6; F18O19.10;
| Species | Cat.# | Product name | Source (Host) | Tag | Protein Length | Price |
| --- | --- | --- | --- | --- | --- | --- |
| Chicken | MAPK6-2263C | Recombinant Chicken MAPK6 | Mammalian Cell | His | | |
| Human | MAPK6-4492HCL | Recombinant Human MAPK6 293 Cell Lysate | HEK293 | N/A | | |
| Human | MAPK6-01H | Recombinant Human MAPK6 Protein, GST-tagged | Insect Cell | GST | | |
| Human | MAPK6-285H | Recombinant Human MAPK6 protein, His/MBP-tagged | E.coli | His/MBP | | |
| Human | MAPK6-644H | Recombinant Human MAPK6 Protein (1-721 aa), His-SUMO-tagged | E.coli | His/SUMO | | |
| Human | MAPK6-742H | Recombinant Human MAPK6, GST-tagged | E.coli | GST | | |
| Human | MAPK6-0108H | Recombinant Human MAPK6 Protein (M9-I327), Tag Free | E.coli | No tag | | |
| Human | MAPK6-2419H | Recombinant Human MAPK6 Protein, His-tagged | E.coli | N-His | | |
| Human | MAPK6-284H | Recombinant Human MAPK6 protein, His/MBP-tagged | E.coli | His/MBP | | |
| Human | MAPK6-0109H | Recombinant Human MAPK6 Protein (M9-I327), His tagged | E.coli | His | | |
| Human | MAPK6-659H | Recombinant Human MAPK6 Protein, His-tagged | E.coli | His | | |
| Mouse | MAPK6-9536M | Recombinant Mouse MAPK6 Protein | Mammalian Cell | His | | |
| Mouse | MAPK6-5352M | Recombinant Mouse MAPK6 Protein, His (Fc)-Avi-tagged | HEK293 | His (Fc)-Avi | | |
| Mouse | MAPK6-5352M-B | Recombinant Mouse MAPK6 Protein Pre-coupled Magnetic Beads | HEK293 | | | |
| Rat | MAPK6-3575R | Recombinant Rat MAPK6 Protein | Mammalian Cell | His | | |
| Rat | MAPK6-3231R-B | Recombinant Rat MAPK6 Protein Pre-coupled Magnetic Beads | HEK293 | | | |
| Rat | MAPK6-3231R | Recombinant Rat MAPK6 Protein, His (Fc)-Avi-tagged | HEK293 | His (Fc)-Avi | | |
| Zebrafish | MAPK6-4420Z | Recombinant Zebrafish MAPK6 | Mammalian Cell | His | | |
Involved Pathway
Protein Function
Interacting Protein
MAPK6 Related Articles
MAPK6 Related Research Area
MAPK6 involved in several pathways and played different roles in them. We selected most pathways MAPK6 participated on our site, such as Focal Adhesion, Insulin Signaling, Integrin-mediated cell adhesion, which may be useful for your reference. Also, other proteins which involved in the same pathway with MAPK6 were listed below. Creative BioMart supplied nearly all the proteins listed, you can search them on our site.
| Pathway Name | Pathway Related Protein |
| --- | --- |
| Focal Adhesion | COMP;MYL12.2;CAPN2;MYL10;RAC1A;COL27A1A;BAD;PIK3R1;MYL9A |
| Insulin Signaling | MAPK4;SNAP25A;MAP3K2;EHD1;STXBP1A;RHOJ;SGK2;RRAD;MYO1C |
| Integrin-mediated cell adhesion | CAPN3;CAPN5;CAPN10;SEPP1;TNS1;SEPP1A;MAPK4;MAPK6;CAPN3A |
| MAPK family signaling cascades | CDC42EP5;SEPT7;IGF2BP1;MAPK4;CDC42EP1B;MAPK6;CDC42EP3;CDC42EP2 |
| MAPK signaling pathway | FGF18;MAP2K2A;GNA12;C11orf52;MAPK4;CACNB3;FGF6A;MKNK2B;MAP3K1 |
| MAPK6/MAPK4 signaling | MAPK6;MAPK4;CDC42EP5;SEPT7;CDC42EP3;CDC42EP2;IGF2BP1;CDC42EP1B |
| Regulation of Actin Cytoskeleton | RAC1;MYLK4;CD14;PIK3R3B;RAC1A;FGF9;ABI2;HRAS;PPP1CA |
| Signal Transduction | GPR37B;RLN3A;GRAP;CLPS;ARHGAP6;GPR31;ADCYAP1B;ARHGAP9;LPAR2B |
MAPK6 has several biochemical functions, for example, ATP binding, MAP kinase activity, protein binding. Some of the functions are cooperated with other proteins, some of the functions could acted by MAPK6 itself. We selected most functions MAPK6 had, and list some proteins which have the same functions with MAPK6. You can find most of the proteins on our site.
| Function | Related Protein |
| --- | --- |
| ATP binding | GATC;PINK1;SPAST;ABCB1;MAT2AB;ARAF;PAK6;DDX5;P2RX6 |
| MAP kinase activity | MAPK8A;MAPK13;MAPK6;MAPK14B;MAPK1;MAPK14;MAPK11;MAPK12B;MAPK4 |
| protein binding | C10orf28;FBXL8;MC1R;RAD54L;KCNG4;C9orf9;SECISBP2;C19orf73;AMPH |
| protein heterodimerization activity | GCLM;TAS1R3;NFE2L2A;MYF5;PDSS2;KCNK3;ZFP423;P4HB;CUL5 |
| protein kinase binding | BAG5;STAT3;PRKCZ;CNTLN;DNAJC3;HDAC4;IRS2;PPP1CC;CCNT2B |
| protein serine/threonine kinase activity | GRK1A;CHEK1;PKMYT1;CSNK1G2;ROCK1;PLK4;ACVR1BA;ERN2;TSSK1 |
MAPK6 has direct interactions with proteins and molecules. Those interactions were detected by several methods such as yeast two hybrid, co-IP, pull-down and so on. We selected proteins and molecules interacted with MAPK6 here. Most of them are supplied by our site. Hope this information will be useful for your research of MAPK6.
MAPKAPK5; vif; EEF1D; PDLIM1; HIP1; SOCS3; DSCR3; ARPC3; PLSCR1; STX7; PHGDH; MAP3K7; FOXO3; SMAD6
Aslani, F; Schuppe, HC; et al. Targeting high mobility group box protein 1 ameliorates testicular inflammation in experimental autoimmune orchitis. HUMAN REPRODUCTION 30:417-431(2015).
Dhande, I; Ma, WS; et al. Angiotensin AT(2) receptor stimulation is anti-inflammatory in lipopolysaccharide-activated THP-1 macrophages. HYPERTENSION RESEARCH 38:21-29(2015).
Q&As (0)
Ask a question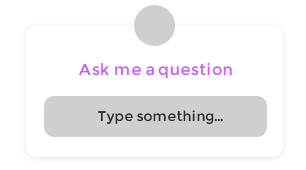 Customer Reviews (0)
Write a review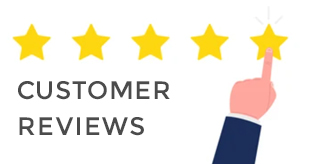 Ask a Question for All MAPK6 Products
Required fields are marked with *
My Review for All MAPK6 Products
Required fields are marked with *