MRPL18
Official Full Name

mitochondrial ribosomal protein L18

Background

Mammalian mitochondrial ribosomal proteins are encoded by nuclear genes and help in protein synthesis within the mitochondrion. Mitochondrial ribosomes (mitoribosomes) consist of a small 28S subunit and a large 39S subunit. They have an estimated 75% protein to rRNA composition compared to prokaryotic ribosomes, where this ratio is reversed. Another difference between mammalian mitoribosomes and prokaryotic ribosomes is that the latter contain a 5S rRNA. Among different species, the proteins comprising the mitoribosome differ greatly in sequence, and sometimes in biochemical properties, which prevents easy recognition by sequence homology. This gene encodes a 39S subunit protein that belongs to the L18P ribosomal protein family. Three polymorphic sites exist in this gene, one of which is three nt in length which causes an extra aa near the N-terminus.

Synonyms

MRPL18; mitochondrial ribosomal protein L18; 39S ribosomal protein L18, mitochondrial; HSPC071; 39S ribosomal protein L18, mitochondrial precursor; L18mt; Mitochondrial ribosomal protein L18 (MRPL18 protein); RP1 195P10.3 001; MRP-L18;
Involved Pathway
Protein Function
Interacting Protein
MRPL18 Related Articles
MRPL18 involved in several pathways and played different roles in them. We selected most pathways MRPL18 participated on our site, such as Ribosome, which may be useful for your reference. Also, other proteins which involved in the same pathway with MRPL18 were listed below. Creative BioMart supplied nearly all the proteins listed, you can search them on our site.
| Pathway Name | Pathway Related Protein |
| --- | --- |
| Ribosome | RPS13;RPL21;MRPL20;RPS4Y2;FAU;RPS16;RPLP1;MRPL18;RPS21 |
MRPL18 has several biochemical functions, for example, 5S rRNA binding, structural constituent of ribosome. Some of the functions are cooperated with other proteins, some of the functions could acted by MRPL18 itself. We selected most functions MRPL18 had, and list some proteins which have the same functions with MRPL18. You can find most of the proteins on our site.
| Function | Related Protein |
| --- | --- |
| 5S rRNA binding | RPL5A;MRPL18;RPL5B;TST;RPL5 |
| structural constituent of ribosome | RPL26L1;MRPL11;RPL14;FAU;RPS10;RPL8;RPS11;RPL23A;MRPS36 |
MRPL18 has direct interactions with proteins and molecules. Those interactions were detected by several methods such as yeast two hybrid, co-IP, pull-down and so on. We selected proteins and molecules interacted with MRPL18 here. Most of them are supplied by our site. Hope this information will be useful for your research of MRPL18.
Ybx1; Brwd3; Ccdc9; ssrna_ug; C1qbp; APC; FGD1; ICT1; Cep131; Cep78; Smchd1; PPP1R21; Sgol2; Ercc6l; MRPL50; DLG3; MPHOSPH8; MRPL9; MRPL1; Sumo3
Smirnov, A; Entelis, N; et al. Biological significance of 5S rRNA import into human mitochondria: role of ribosomal protein MRP-L18. GENES & DEVELOPMENT 25:1289-1305(2011).
Koc, EC; Burkhart, W; et al. The large subunit of the mammalian mitochondrial ribosome - Analysis of the complement of ribosomal proteins present. JOURNAL OF BIOLOGICAL CHEMISTRY 276:43958-43969(2001).
Lafuente, MJ; Gamo, FJ; et al. DNA sequence analysis of a 10,624 bp fragment of the left arm of chromosome XV from Saccharomyces cerevisiae reveals a RNA binding protein, a mitochondrial protein, two ribosomal proteins and two new open reading frames. YEAST 12:1041-1045(1996).
SAKAI, D; TONG, HS; et al. OSTEOCLAST MOLECULAR PHENOTYPING BY RANDOM CDNA SEQUENCING. BONE 17:111-119(1995).
Q&As (0)
Ask a question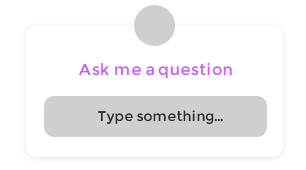 Customer Reviews (0)
Write a review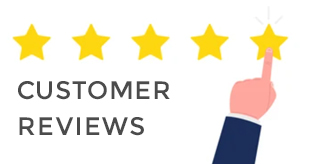 Ask a Question for All MRPL18 Products
Required fields are marked with *
My Review for All MRPL18 Products
Required fields are marked with *