P2RX1
Official Full Name

purinergic receptor P2X, ligand-gated ion channel, 1

Background

The protein encoded by this gene belongs to the P2X family of G-protein-coupled receptors. These proteins can form homo-and heterotimers and function as ATP-gated ion channels and mediate rapid and selective permeability to cations. This protein is primarily localized to smooth muscle where binds ATP and mediates synaptic transmission between neurons and from neurons to smooth muscle and may being responsible for sympathetic vasoconstriction in small arteries, arterioles and vas deferens. Mouse studies suggest that this receptor is essential for normal male reproductive function. This protein may also be involved in promoting apoptosis. [provided by RefSeq, Jun 2013]

Synonyms

P2RX1; purinergic receptor P2X, ligand-gated ion channel, 1; P2X1; P2X purinoceptor 1; ATP receptor; P2X1 receptor; P2X receptor, subunit 1; purinergic receptor P2X1;
Involved Pathway
Protein Function
Interacting Protein
P2RX1 Related Research Area
P2RX1 involved in several pathways and played different roles in them. We selected most pathways P2RX1 participated on our site, such as Calcium signaling pathway, Neuroactive ligand-receptor interaction, Platelet activation, which may be useful for your reference. Also, other proteins which involved in the same pathway with P2RX1 were listed below. Creative BioMart supplied nearly all the proteins listed, you can search them on our site.
| Pathway Name | Pathway Related Protein |
| --- | --- |
| Calcium signaling pathway | CHRM2;PPP3CCB;ADRA1BB;GNA15.4;EGFRA;CHRM5;EDNRB2;ADRa1A;CHRM2A |
| Neuroactive ligand-receptor interaction | FPR1;TAAR12G;P2RY10;ADORA1;PRLRA;GABRQ;PLG;PRLR;PARD3 |
| Platelet activation | PLCB1;F2R;FGA;ITGA2B;P2RX1;RAP1A;GNAQ;GP6;VWF |
P2RX1 has several biochemical functions, for example, ATP binding, calcium channel activity, cation channel activity. Some of the functions are cooperated with other proteins, some of the functions could acted by P2RX1 itself. We selected most functions P2RX1 had, and list some proteins which have the same functions with P2RX1. You can find most of the proteins on our site.
| Function | Related Protein |
| --- | --- |
| ATP binding | KIF26A;MAT1A;TARS;QARS;RET;MLKL;PIP5K2;DDX39AA;SEPHS1 |
| calcium channel activity | TRPN1;TRPC6A;RYR1;TPCN1;PANX1;TRPV5;TRPM6;CACNG2A;GPM6A |
| cation channel activity | ACCN3;PKD1;TRPC1;FAM26E;TRPM1;GRIN2A;TRPV4;FAM26F;TRPV2 |
| drug binding | DRD2;DRD1;PDE2A;SFRP1;PPP3CA;PDE4C;DRD3;PPARG;GRIK1 |
| extracellular ATP-gated cation channel activity | P2RX4B;P2RX2;NNR;P2RX4;P2RX6;P2RX3B;P2RX8;P2RX3A;P2RX4A |
| purinergic nucleotide receptor activity | P2RX3B;P2RX8;P2RX1;P2RX3;NNR;P2RX2;P2RX6;P2RX4A;P2RX4 |
| zinc ion binding | ADAM12;RNF17;MYLIP;YY1;MME;RARGA;MT2;SIVA1;RBM14A |
P2RX1 has direct interactions with proteins and molecules. Those interactions were detected by several methods such as yeast two hybrid, co-IP, pull-down and so on. We selected proteins and molecules interacted with P2RX1 here. Most of them are supplied by our site. Hope this information will be useful for your research of P2RX1.
Q&As (0)
Ask a question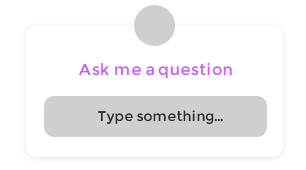 Customer Reviews (0)
Write a review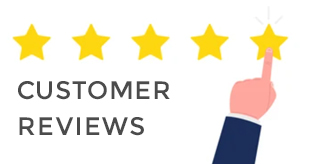 Ask a Question for All P2RX1 Products
Required fields are marked with *
My Review for All P2RX1 Products
Required fields are marked with *