PDE4A
Official Full Name

PDE4A phosphodiesterase 4A, cAMP-specific

Background

Cyclic nucleotide phosphodiesterases (PDEs) catalyse the hydrolytic inactivation of the common intracellular second messengers cyclic adenosine and guanosine 3, 5monophosphate (cAMP and cGMP). Thus, these enzymes play a critical role in the regulation of a wide range of physiological processes modulated by cyclic nucleotide signalling. The PDE4 enzyme belongs to a family of cAMPdependent PDEs that provide the major means of inactivating the key intracellular second messenger, cAMP. Four genes (4A, 4B, 4C, and 4D) encode around 20 distinct isoform members of the PDE4 family. Each isoform is characterized by a unique Nterminal region

Synonyms

PDE4A; phosphodiesterase 4A, cAMP-specific; DPDE2, phosphodiesterase 4A, cAMP specific (dunce (Drosophila) homolog phosphodiesterase E2); cAMP-specific 3,5-cyclic phosphodiesterase 4A; phosphodiesterase E2 dunce homolog (Drosophila); phosphodiesterase isozyme 4; phosphodiesterase 4A, cAMP-specific (dunce; phosphodiesterase E2 dunce homolog, Drosophila; PDE4; DPDE2; PDE46;
Involved Pathway
Protein Function
Interacting Protein
PDE4A Related Articles
PDE4A Related Research Area
PDE4A involved in several pathways and played different roles in them. We selected most pathways PDE4A participated on our site, such as Purine metabolism, cAMP signaling pathway, which may be useful for your reference. Also, other proteins which involved in the same pathway with PDE4A were listed below. Creative BioMart supplied nearly all the proteins listed, you can search them on our site.
| Pathway Name | Pathway Related Protein |
| --- | --- |
| Purine metabolism | AMPD3B;PDE4D;AK3;GMPR;ENTPD5;FHIT;AMPD2;POLE4;AK7 |
| cAMP signaling pathway | GIPR;RAC1;PDE4A;FSHR;MLLT4;GRIA1;RHOA;CNGA1;PDE4D |
PDE4A has several biochemical functions, for example, 3,5-cyclic-AMP phosphodiesterase activity, cAMP binding, metal ion binding. Some of the functions are cooperated with other proteins, some of the functions could acted by PDE4A itself. We selected most functions PDE4A had, and list some proteins which have the same functions with PDE4A. You can find most of the proteins on our site.
| Function | Related Protein |
| --- | --- |
| 3,5-cyclic-AMP phosphodiesterase activity | PDE3A;PDE4D;PDE1B;PDE4A;PDE7A;PDE8A;PDE4B;TDP2B;PDE7B |
| cAMP binding | HCN4;HCN2;RAPGEF3;PRKAR2B;PDE4D;PDE4A;PDE3A;CNMPD1;PDE2A |
| metal ion binding | LIMCH1A;RNF11B;LDB3A;PVALB2;RPE65B;ZNF654;METAP2B;HPX;ZFP36L1 |
| protein binding | PSMG2;PCID2;AP1G2;NXF2;IL2RB;PABPC1;ATF4;MTAP;ANXA11 |
PDE4A has direct interactions with proteins and molecules. Those interactions were detected by several methods such as yeast two hybrid, co-IP, pull-down and so on. We selected proteins and molecules interacted with PDE4A here. Most of them are supplied by our site. Hope this information will be useful for your research of PDE4A.
Dlg4; bosutinib; dasatinib; ITPKB
Uckert, S; Waldkirch, ES; et al. Expression and Distribution of Phosphodiesterase Isoenzymes in the Human Seminal Vesicles. JOURNAL OF SEXUAL MEDICINE 8:3058-3065(2011).
Richter, W; Jin, SLC; et al. Splice variants of the cyclic nucleotide phosphodiesterase PDE4D are, differentially expressed and regulated in rat tissue. BIOCHEMICAL JOURNAL 388:803-811(2005).
Q&As (0)
Ask a question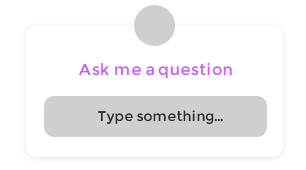 Customer Reviews (0)
Write a review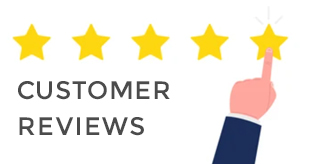 Ask a Question for All PDE4A Products
Required fields are marked with *
My Review for All PDE4A Products
Required fields are marked with *