UGT2B15
Official Full Name

UDP glucuronosyltransferase 2 family, polypeptide B15

Background

This gene encodes a member of the UDP-glycosyltransferase (UDPGT) family. The UDPGTs are of major importance in the conjugation and subsequent elimination of potentially toxic xenobiotics and endogenous compounds. This protein displays activity towards several classes of xenobiotic substrates, including simple phenolic compounds, 7-hydroxylated coumarins, flavonoids, anthraquinones, and certain drugs and their hydroxylated metabolites. It also catalyzes the glucuronidation of endogenous estrogens and androgens.

Synonyms

UGT2B15; UDP glucuronosyltransferase 2 family, polypeptide B15; UDP glycosyltransferase 2 family, polypeptide B15; UDP-glucuronosyltransferase 2B15; UGT2B8; EC 2.4.1.17; HLUG4; UDP glucuronosyltransferase 2 family polypeptide B15; UDP glucuronosyltransferase 2 family, member B15; UDP glucuronosyltransferase 2 family, member B8; UDP glucuronosyltransferase 2B15; UDP glucuronosyltransferase UGT2B15; UDP glucuronyltransferase family 2 beta 15; UDP glycosyltransferase 2 family, member B15; UDP glycosyltransferase 2B15; UDPGT 2B15; UDPGT2B15; UDPGTh 3; UDPGTH3; Uridine diphosphate glucuronosyltransferase 2 family, member B8; Uridine diphosphate glycosyltransferase 2 family, member B15; UDPGTh-3; UDP-glucuronosyltransferase 2B8; UDP-glucuronosyltransferase UGT2B15; UDP-glucuronyltransferase, family 2, beta-15; UDPGT 2B8;
Involved Pathway
Protein Function
Interacting Protein
UGT2B15 Related Articles
UGT2B15 involved in several pathways and played different roles in them. We selected most pathways UGT2B15 participated on our site, such as Pentose and glucuronate interconversions, Ascorbate and aldarate metabolism, Steroid hormone biosynthesis, which may be useful for your reference. Also, other proteins which involved in the same pathway with UGT2B15 were listed below. Creative BioMart supplied nearly all the proteins listed, you can search them on our site.
| Pathway Name | Pathway Related Protein |
| --- | --- |
| Pentose and glucuronate interconversions | GUSB;SORD;CRYL1;UGT2A3;AKR1B8;AKR1B10;XYLB;UGT1A3;AKR1A1B |
| Ascorbate and aldarate metabolism | RGN;UGT1A6A;ALDH1B1;ALDH9A1;ALDH9A1A.1;UGT2A2;ALDH7A1;UGT1A7;GULO |
| Steroid hormone biosynthesis | CYP2D26;UGT2B7;AKR1D1;HSD17B7;HSD17B12B;HSD3B4;CYP2B19;CYP2C50;SULT2ST3 |
| Starch and sucrose metabolism | PGM2L1;UGP2;GUSB;PYGM;UGT1A6;UGT2A2;G6PC;UXS1;UGT2A1 |
| Retinol metabolism | RDH12;AOX3;AOX2P;CYP2C50;CYP3A65;UGT2A3;UGT1A3;CYP2C54;AOX4 |
| Porphyrin and chlorophyll metabolism | BLVRB;ALAD;EARS2;HEPH;ALAS2;HMOX1A;HCCS;UGT2B15;HCCSA.1 |
| Metabolism of xenobiotics by cytochrome P | MGST1.2;ALDH3B2;ALDH3B1;DHDH;UGT2A1;MGST2;HSD11B1;UGT1A2;UGT2B7 |
| Drug metabolism - cytochrome P | MAOB;GSTM7;FMO2;ALDH3B1;UGT1A3;ALDH3B2;UGT1A1;GSTM3;GSTT1 |
| Drug metabolism - other enzymes | UGT5G1;UPP2;DPYS;PNAT10;Ces2e;UPB1;Nat3;TYMP;IMPDH1A |
| Metabolic pathways | MGAT3A;EXTL2;UROS;AGXT;HSD11B1;CYP2A4;NT5C1B-RDH14;PPCS;ASAH1 |
| Chemical carcinogenesis | CYP3A41A;MGST3;GSTA5;UGT1A2;UGT2A1;ADH7;SULT1A3;CYP3A7-CYP3AP1;CYP2C70 |
UGT2B15 has several biochemical functions, for example, glucuronosyltransferase activity, NOT retinoic acid binding. Some of the functions are cooperated with other proteins, some of the functions could acted by UGT2B15 itself. We selected most functions UGT2B15 had, and list some proteins which have the same functions with UGT2B15. You can find most of the proteins on our site.
| Function | Related Protein |
| --- | --- |
| glucuronosyltransferase activity | CSGALNACT1;UGT5B2;UGT1A4;UGT2A4;UGT5A5;UGT5D1;UGT1B3;UGT1B4;EXT2 |
| NOT retinoic acid binding | UGT1A6;UGT2B15;UGT1A4;UGT2B7 |
UGT2B15 has direct interactions with proteins and molecules. Those interactions were detected by several methods such as yeast two hybrid, co-IP, pull-down and so on. We selected proteins and molecules interacted with UGT2B15 here. Most of them are supplied by our site. Hope this information will be useful for your research of UGT2B15.
Izukawa, T; Nakajima, M; et al. Quantitative Analysis of UDP-Glucuronosyltransferase (UGT) 1A and UGT2B Expression Levels in Human Livers. DRUG METABOLISM AND DISPOSITION 37:1759-1768(2009).
Chouinard, S; Yueh, MF; et al. Inactivation by UDP-glucuronosyltransferase enzymes: The end of androgen signaling. JOURNAL OF STEROID BIOCHEMISTRY AND MOLECULAR BIOLOGY 109:247-253(2008).
Q&As (0)
Ask a question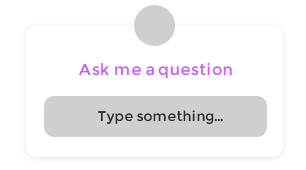 Customer Reviews (0)
Write a review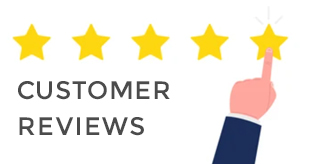 Ask a Question for All UGT2B15 Products
Required fields are marked with *
My Review for All UGT2B15 Products
Required fields are marked with *