USP24
Official Full Name

ubiquitin specific peptidase 24

Background

Modification of cellular proteins by ubiquitin is an essential regulatory mechanism controlled by the coordinated;action of multiple ubiquitin-conjugating and deubiquitinating enzymes. USP24 belongs to a large family of cysteine;proteases that function as deubiquitinating enzymes (Quesada et al., 2004 (PubMed 14715245)).

Synonyms

USP24; ubiquitin specific peptidase 24; ubiquitin specific protease 24; ubiquitin carboxyl-terminal hydrolase 24; KIAA1057; Deubiquitinating enzyme 24; Ubiquitin carboxyl terminal hydrolase 24; Ubiquitin specific processing protease 24; Ubiquitin thioesterase 24; Ubiquitin thiolesterase 24; Ubiquitin-specific-processing protease 24; UBP24_HUMAN; ubiquitin-specific processing protease 24;
Involved Pathway
Protein Function
Interacting Protein
USP24 Related Articles
USP24 involved in several pathways and played different roles in them. We selected most pathways USP24 participated on our site, such as , which may be useful for your reference. Also, other proteins which involved in the same pathway with USP24 were listed below. Creative BioMart supplied nearly all the proteins listed, you can search them on our site.
| Pathway Name | Pathway Related Protein |
| --- | --- |
USP24 has several biochemical functions, for example, cysteine-type endopeptidase activity, ubiquitin-specific protease activity. Some of the functions are cooperated with other proteins, some of the functions could acted by USP24 itself. We selected most functions USP24 had, and list some proteins which have the same functions with USP24. You can find most of the proteins on our site.
| Function | Related Protein |
| --- | --- |
| cysteine-type endopeptidase activity | CASP7;MALT1;USP50;CTSL2;CTSO;CTSSB.1;USP20;USP4;USP14 |
| ubiquitin-specific protease activity | USP12A;OTUB2;OTUB1;USP38;USP3;OTUD6A;USP31;USP2A;USP34 |
USP24 has direct interactions with proteins and molecules. Those interactions were detected by several methods such as yeast two hybrid, co-IP, pull-down and so on. We selected proteins and molecules interacted with USP24 here. Most of them are supplied by our site. Hope this information will be useful for your research of USP24.
CSNK2A1; JUNB; M48; SLC33A1; Cdc6; MYH6; ARRB1; Elavl1; HNRNPD; Oxnad1; CDC5L; CNOT2
Yang, YM; Duguay, D; et al. USP2 Regulates the Intracellular Localization of PER1 and Circadian Gene Expression. JOURNAL OF BIOLOGICAL RHYTHMS 29:243-256(2014).
Feng, AP; He, YM; et al. Expression of USP15, T beta R-I and Smad7 in psoriasis. JOURNAL OF HUAZHONG UNIVERSITY OF SCIENCE AND TECHNOLOGY-MEDICAL SCIENCES 34:415-419(2014).
Q&As (0)
Ask a question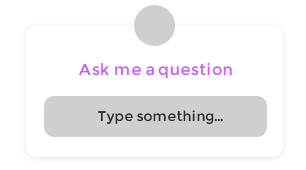 Customer Reviews (0)
Write a review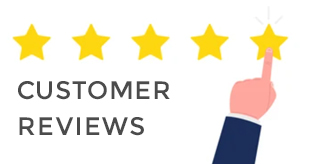 Ask a Question for All USP24 Products
Required fields are marked with *
My Review for All USP24 Products
Required fields are marked with *