USP25
Official Full Name

ubiquitin specific peptidase 25

Background

Ubiquitin (MIM 191339) is a highly conserved 76-amino acid protein involved in regulation of intracellular protein;breakdown, cell cycle regulation, and stress response. Ubiquitin is released from degraded proteins by disassembly of;the polyubiquitin chains, which is mediated by ubiquitin-specific proteases (USPs), such as USP25 (Valero et al., 1999;(PubMed 10644437)).

Synonyms

USP25; ubiquitin specific peptidase 25; ubiquitin specific protease 25; ubiquitin carboxyl-terminal hydrolase 25; USP21; USP on chromosome 21; ubiquitin thioesterase 25; deubiquitinating enzyme 25; ubiquitin thiolesterase 25; ubiquitin-specific processing;
| Species | Cat.# | Product name | Source (Host) | Tag | Protein Length | Price |
| --- | --- | --- | --- | --- | --- | --- |
| Human | USP25-187H | Active Recombinant Human USP25, GST-tagged | E.coli | GST | | |
| Human | USP25-0380H | Recombinant Human USP25 Protein (T2-R1055), His tagged | E.coli | His | | |
| Human | USP25-463HCL | Recombinant Human USP25 293 Cell Lysate | HEK293 | N/A | | |
| Human | USP25-3623H | Recombinant Human USP25, GST-tagged | E.coli | GST | | |
| Human | USP25-1051H | Recombinant Human USP25 Protein, Myc/DDK-tagged, C13 and N15-labeled | HEK293T | Myc/DDK | | |
| Human | USP25-0358H | Recombinant Human USP25 Protein (P2-L565), GST tagged | E.coli | GST | | |
| Human | USP25-0357H | Recombinant Human USP25 Protein (P2-L565), Tag Free | E.coli | No tag | | |
| Human | USP25-0379H | Recombinant Human USP25 Protein (T2-R1055), Tag Free | E.coli | No tag | | |
| Mouse | USP25-9955M-B | Recombinant Mouse USP25 Protein Pre-coupled Magnetic Beads | HEK293 | | | |
| Mouse | USP25-9955M | Recombinant Mouse USP25 Protein, His (Fc)-Avi-tagged | HEK293 | His (Fc)-Avi | | |
| Mouse | Usp25-6872M | Recombinant Mouse Usp25 Protein, Myc/DDK-tagged | HEK293T | Myc/DDK | | |
| Mouse | USP25-17914M | Recombinant Mouse USP25 Protein | Mammalian Cell | His | | |
| Zebrafish | USP25-259Z | Recombinant Zebrafish USP25 | Mammalian Cell | His | | |
Involved Pathway
Protein Function
Interacting Protein
USP25 Related Articles
USP25 Related Research Area
USP25 involved in several pathways and played different roles in them. We selected most pathways USP25 participated on our site, such as , which may be useful for your reference. Also, other proteins which involved in the same pathway with USP25 were listed below. Creative BioMart supplied nearly all the proteins listed, you can search them on our site.
| Pathway Name | Pathway Related Protein |
| --- | --- |
USP25 has several biochemical functions, for example, ATPase binding, SUMO binding, cysteine-type endopeptidase activity. Some of the functions are cooperated with other proteins, some of the functions could acted by USP25 itself. We selected most functions USP25 had, and list some proteins which have the same functions with USP25. You can find most of the proteins on our site.
| Function | Related Protein |
| --- | --- |
| ATPase binding | DNAJC10;NR1H2;NUFIP1;DRD1A;DERL1;SELS;RALB;USP25;SLN |
| SUMO binding | RPS3;USP25;TOLLIP;USPL1;HERC2;TDG;CBX4;PML |
| cysteine-type endopeptidase activity | USP22;CTSZ;CASP3A;USP5;USP2A;CASP1;CASP2;ATG4C;USP10 |
| peptidase activity | IMMP2L;CAPN8;ADAM25;CTRC;TMPRSS4A;USP25;PSMA6B;PRSS42;C1rb |
| protein binding | ASH2L;CCND3;LRP6;NAA30;CDKAL1;ISG15;JAM2A;TBKBP1;CCDC68 |
| ubiquitin binding | UBR5;OTUB1A;OTUB1;UBXN2A;UBE2NB;MARK4;BRAP;SQSTM1;D17WSU92E |
| ubiquitin protein ligase binding | CUL2;CUL5A;PRR5L;PRKACA;GPI1;USP13;WASH;UBE2H;CASP10 |
| ubiquitin-specific protease activity | USP18;OTUB1B;USP12A;USP31;USP9;UFD1L;TNFAIP3;USP44;OTUD3 |
| ubiquitin-specific protease activity involved in negative regulation of ERAD pathway | |
USP25 has direct interactions with proteins and molecules. Those interactions were detected by several methods such as yeast two hybrid, co-IP, pull-down and so on. We selected proteins and molecules interacted with USP25 here. Most of them are supplied by our site. Hope this information will be useful for your research of USP25.
SYK; MAGEB4; RAD23A; SUMO2; ZNF426; TNKS2; TRAF5
Wang, L; Huang, JX; et al. Adenosylmethionine Decarboxylase 1 (AMD1)-Mediated mRNA Processing and Cell Adhesion Activated & Inhibited Transition Mechanisms by Different Comparisons Between Chimpanzee and Human Left Hemisphere. CELL BIOCHEMISTRY AND BIOPHYSICS 70:279-288(2014).
Li, J; Tan, Q; et al. miRNA-200c inhibits invasion and metastasis of human non-small cell lung cancer by directly targeting ubiquitin specific peptidase 25. MOLECULAR CANCER 13:-(2014).
Q&As (0)
Ask a question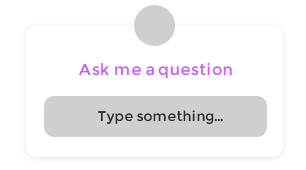 Customer Reviews (0)
Write a review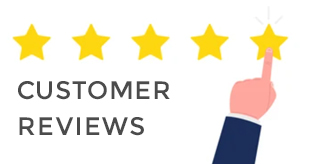 Ask a Question for All USP25 Products
Required fields are marked with *
My Review for All USP25 Products
Required fields are marked with *