Mass Standard Protein Production
Mass spectrometry (MS) has become an important method for protein detection, identification and quantitation, and accuracy, sensitivity and flexibility of MS instruments have enabled new applications in biological research, biopharmaceutical characterization and diagnostic detection.
Creative BioMart now offers the service to express Mass Spectrometry (MS) standards for 10,000 human proteins. The full length proteins with appropriate post-translational modifications are the best identification and quantification standards, produced in human HEK293T cells and labeled with [U- 13C6, 15N4]-L-Arginine and [U- 13C6, 15N2]-L-Lysine.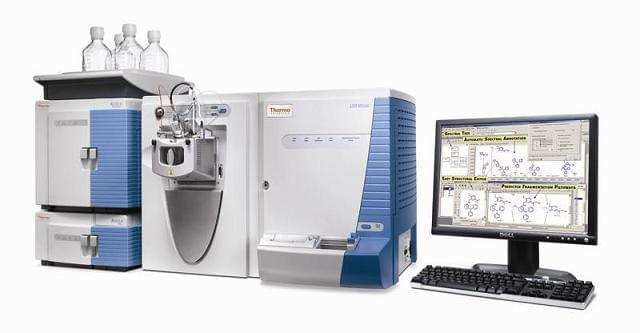 Advantages:
Spiking for accurate quantification
Identify the best SRM and MRM transitions
Authentic posttranslational modifications
Higher data consistency than synthetic peptide internal standard
Suitable for all types of MS equipments
Over 90% incorporation efficiency
Proper sample preparation for MS-based analysis is a critical step in the proteomics workflow, because it can be both variable and time-consuming. The quality and reproducibility of sample extraction and preparation significantly impact MS results. The most successful proteomics laboratories recognize that sample preparation, instrumentation, and software are all critical to success in proteomics research and that all three components must be properly integrated into robust workflows for consistent, high-quality results.
Contact us
or send an email at
for project quotations and more detailed information.
Online Inquiry
---