Home / Press Release / Christmas Presentation for Customers from Creative BioMart
Christmas Presentation for Customers from Creative BioMart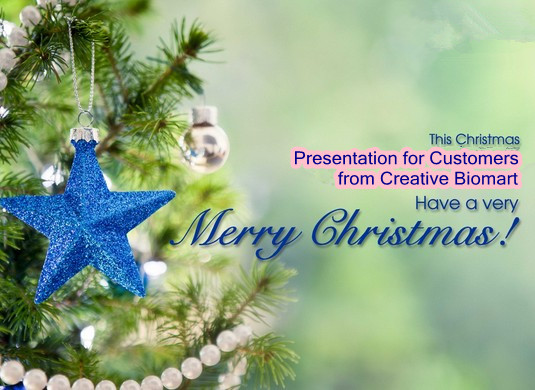 At the time of giving and sharing with wishes of all joys in the Christmas season, Creative BioMart is going to present customers its precious Cell Line Development service.
Usingproprietary technologies, such as codon optimization and vector design technologies, Creative BioMart offers Ready-to-Use Frozen Cells products made using these stable cell lines. The services can be used for assay development.
Stable cell line development is the key step to develop a cell-based assay development. Creative BioMart can deliver cell lines of interest with quality and efficacy.
Further, Creative BioMart offers a wide collection of GPCR and ion channel stable cell lines for compound screening/profiling services or you can purchase the stable cell lines and perform a screening project in-house.
Besides this, customized reagent preparation services are available upon various specifications: Ready-to-Use Frozen Cells, Membrane Preparations, and Custom Stable Cell Line Service.All at Creative BioMart!
Article Link: Christmas Presentation for Customers from Creative BioMart
Tags: Cell Line Development service, Christmas