Random Mutagenesis
Random mutagenesis is a widely used method in directed evolution for quick and easy gene library construction, where random mutations are created along the target gene for genetic diversity. This mutagenesis mimics asexual reproduction in nature and is commonly done by error prone PCR (epPCR). In general, an ideal random mutagenesis method seeks to cover all nucleotide substitutions equally and to achieve 3 consecutive nucleotide substitutions to target all amino acid changes. Also, there should be no insertion or deletion (InDel). Therefore, methods have been developed to minimize substitution bias and InDel mutations.
Popular commercial methods for random mutagenesis include Taq polymerase-based epPCR (e.g., MnCl2 and imbalanced dNTP concentration), Mutazyme, nucleotide analogues (e.g., 8-oxo-dGTP, dPTP and dITP), mutator strain (e.g., XL1-Red) and chemical mutagens. Simplification of these methods has been further developed and commercialized with cloning techniques such as megaprimer strategy or overlapping PCR strategy. Also, transposition-based methods using MuA transposase are developed for random domain/tag/multiple amino acid insertion, random protein truncation, random nucleotide triplet substitution or random circular permutation. In some cases, random mutagenesis is aiming to alter target sequence length, rather than side-chain substitution, such as tandem repeat insertion (TRINS).
Creating a good mutant library is arguably the most critical component in all directed evolution exercises. Creative BioMart provides library construction services by random mutagenesis with controlled mutation rates. We also developed rapid mutagenesis methods that favor subsets of amino acid substitutions. With years of experience in this field, we offer mutant libraries with minimum existence of wildtype sequences, redundant sequences and truncated sequences:
Library construction with random mutagenesis.
Sequence and mutation rate validation.
Transformation into desired host.
Reference
1. Tee, K.L., Wong, T.S. (2013) Polishing the craft of genetic diversity creation in directed evolution. Biotechnology Advances. 31: 1707-1721.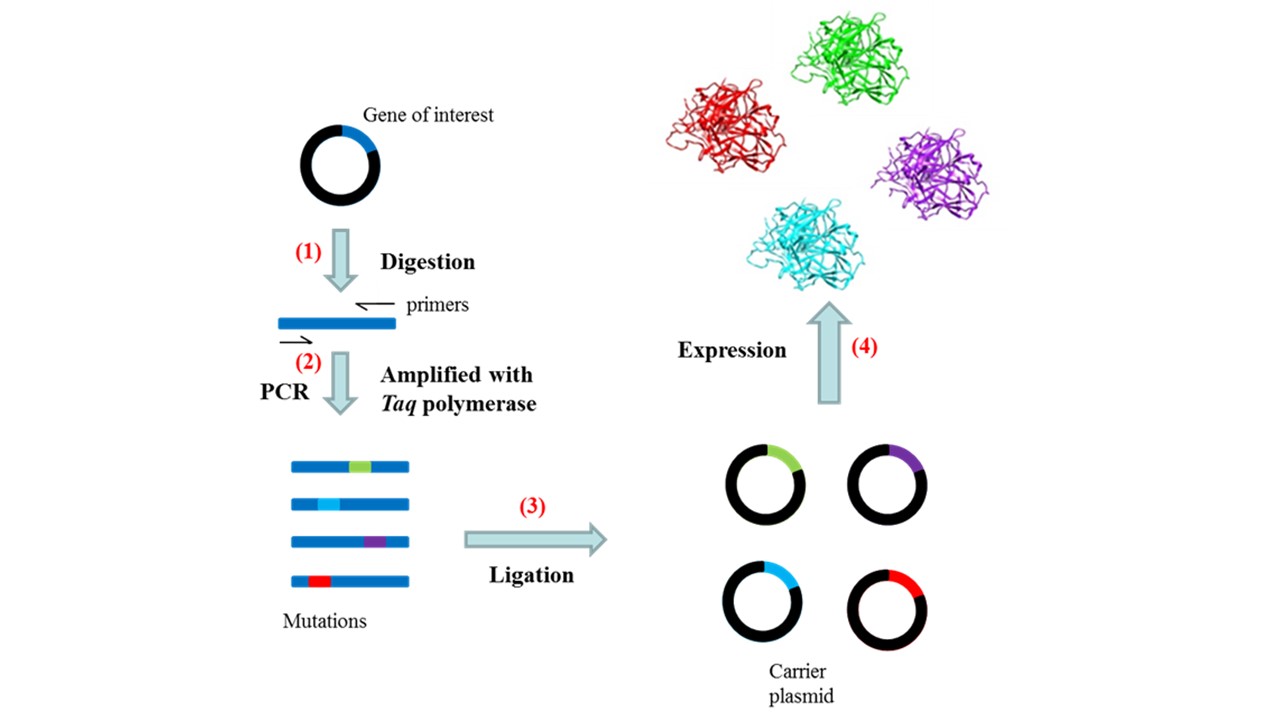 Figure 1 Scheme of a typical example of random mutagenesis by
Taq
polymerase.
Contact us
or send an email at
for project quotations and more detailed information.
Online Inquiry
---