ABI3
Official Full Name

ABI family, member 3

Background

This gene encodes a member of an adaptor protein family. Members of this family encode proteins containing a homeobox homology domain, proline rich region and Src-homology 3 (SH3) domain, and are components of the Abi/WAVE complex which regulates actin polymerization. The encoded protein inhibits ectopic metastasis of tumor cells as well as cell migration. This may be accomplished through interaction with p21-activated kinase. Alternative splicing results in multiple transcript variants. [provided by RefSeq, Sep 2013]

Synonyms

ABI3; ABI family, member 3; NESH; SSH3BP3; ABI gene family member 3; new molecule including SH3;
| Species | Cat.# | Product name | Source (Host) | Tag | Price |
| --- | --- | --- | --- | --- | --- |
| Human | ABI3-7165H | Recombinant Human ABI Family, Member 3, His-tagged | E.coli | His | |
| Human | ABI3-088H | Recombinant Human ABI3 Protein, GST-Tagged | Wheat Germ | GST | |
| Human | ABI3-089H | Recombinant Human ABI3 Protein, GST-Tagged | Wheat Germ | GST | |
| Human | ABI3-3HCL | Recombinant Human ABI3 lysate | HEK293 | N/A | |
| Human | ABI3-756HF | Recombinant Full Length Human ABI3 Protein, GST-tagged | In Vitro Cell Free System | GST | |
| Human | ABI3-675H | Recombinant Human ABI3 Protein, MYC/DDK-tagged | HEK293 | Myc/DDK | |
| Human | ABI3-483H | Recombinant Human ABI3 Protein, Myc/DDK-tagged, C13 and N15-labeled | HEK293T | Myc/DDK | |
| Mouse | ABI3-1139M | Recombinant Mouse ABI3 Protein | Mammalian Cell | His | |
| Mouse | Abi3-1476M | Recombinant Mouse Abi3 Protein, Myc/DDK-tagged | HEK293T | Myc/DDK | |
| Mouse | ABI3-221M | Recombinant Mouse ABI3 Protein, His (Fc)-Avi-tagged | HEK293 | His (Fc)-Avi | |
| Mouse | ABI3-221M-B | Recombinant Mouse ABI3 Protein Pre-coupled Magnetic Beads | HEK293 | | |
Involved Pathway
Protein Function
Interacting Protein
ABI3 Related Articles
ABI3 involved in several pathways and played different roles in them. We selected most pathways ABI3 participated on our site, such as , which may be useful for your reference. Also, other proteins which involved in the same pathway with ABI3 were listed below. Creative BioMart supplied nearly all the proteins listed, you can search them on our site.
| Pathway Name | Pathway Related Protein |
| --- | --- |
ABI3 has several biochemical functions, for example, protein binding. Some of the functions are cooperated with other proteins, some of the functions could acted by ABI3 itself. We selected most functions ABI3 had, and list some proteins which have the same functions with ABI3. You can find most of the proteins on our site.
| Function | Related Protein |
| --- | --- |
| protein binding | MUM1;BOLL;BIN3;PECAM1;TNIP2;RTF1;TOE1;SLC5A1;MAPK9 |
ABI3 has direct interactions with proteins and molecules. Those interactions were detected by several methods such as yeast two hybrid, co-IP, pull-down and so on. We selected proteins and molecules interacted with ABI3 here. Most of them are supplied by our site. Hope this information will be useful for your research of ABI3.
WAS; NUPL1; CEP44; EIF3H; KRT13; b2r8y4_human
Gagete, AP; Franco, L; et al. The Pisum sativum psp54 gene requires ABI3 and a chromatin remodeller to switch from a poised to a transcriptionally active state. NEW PHYTOLOGIST 192:353-363(2011).
del Viso, F; Casaretto, JA; et al. 14-3-3 Proteins are components of the transcription complex of the ATEM1 promoter in Arabidopsis. PLANTA 227:167-175(2007).
Q&As (0)
Ask a question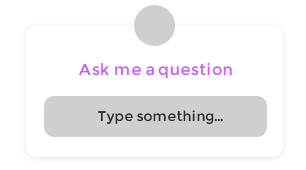 Customer Reviews (0)
Write a review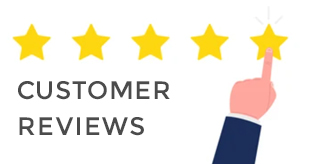 Ask a Question for All ABI3 Products
Required fields are marked with *
My Review for All ABI3 Products
Required fields are marked with *