ATP6V0A2
Official Full Name

ATP6V0A2 ATPase, H+ transporting, lysosomal V0 subunit a2 [ Homo sapiens ]

Background

The protein encoded by this gene is a subunit of the vacuolar ATPase (v-ATPase), an heteromultimeric enzyme that is present in intracellular vesicles and in the plasma membrane of specialized cells, and which is essential for the acidification of diverse cellular components. V-ATPase is comprised of a membrane peripheral V(1) domain for ATP hydrolysis, and an integral membrane V(0) domain for proton translocation. The subunit encoded by this gene is a component of the V(0) domain. Mutations in this gene are a cause of both cutis laxa type II and wrinkly skin syndrome.

Synonyms

a2; A2V ATPase; ARCL; ATP6a2; ATP6N1D; ATP6V0A2; ATPase, H+ transporting, lysosomal V0 subunit a isoform 2; ATPase, H+ transporting, lysosomal V0 subunit a2; Infantile malignant osteopetrosis; J6B7; Lysosomal H(+) transporting ATPase V0 subunit a2; Lysosomal H(+)-transporting ATPase V0 subunit a2; Stv1; TJ6; TJ6M; TJ6s; V ATPase 116 kDa isoform a2; V type proton ATPase 116 kDa subunit a; V type proton ATPase 116 kDa subunit a isoform 2; V-ATPase 116 kDa isoform a2; V-type proton ATPase 116 kDa subunit a isoform 2; Vacuolar proton translocating ATPase 116 kDa subunit a; Vacuolar proton translocating ATPase 116 kDa subunit a isoform 2; Vph1; VPP2_HUMAN; WSS;
Involved Pathway
Protein Function
Interacting Protein
ATP6V0A2 Related Articles
ATP6V0A2 involved in several pathways and played different roles in them. We selected most pathways ATP6V0A2 participated on our site, such as Oxidative phosphorylation, Metabolic pathways, Lysosome, which may be useful for your reference. Also, other proteins which involved in the same pathway with ATP6V0A2 were listed below. Creative BioMart supplied nearly all the proteins listed, you can search them on our site.
| Pathway Name | Pathway Related Protein |
| --- | --- |
| Oxidative phosphorylation | ATP6V0A1;NDUFB11;ATP6V0A1A;ATP4B;MT-ND4;NDUFB4;ATP6V1G1;ATP6V0E2;NDUFA3 |
| Metabolic pathways | NDUFA5;ATP5I;GK2;TKTB;PDHB;LCLAT1;CEPT1B;ASMT;SDHD |
| Lysosome | ATP6V0CB;PLA2G15;GUSB;GGA2;LAPTM5;ATP6V0A2;SMPD1;GBA;SUMF1 |
| Phagosome | ATP6V1AA;BLA;DYNC1I2A;NOX1;ITGA2;ATP6V1E2;TUBA4A;MSR1;FCGR3A |
| Synaptic vesicle cycle | NAPA;ATP6V1D;ATP6V0D1;ATP6V1C1;SLC17A6;SLC17A8;ATP6V1A;SYT1;ATP6V1B1 |
| Collecting duct acid secretion | ATP6V1G1;ATP6V0A4;ATP6V1C2;ATP6V0A2;CA2;ATP6V1C1;ATP6V1E2;ATP6V0D1;ATP6V1B2 |
| Vibrio cholerae infection | KDELR1;TJP1;SEC61G;TJP2;ATP6V0E1;PRKACG;ATP6V1E1;ATP6V1G1;ATP6V1F |
| Epithelial cell signaling in Helicobacter pylori infection | JAM2;ATP6V0C;ATP6V1G2;ATP6AP1;MET;ATP6V0E1;ATP6V0A4;ATP6V1B2;ATP6V1D |
| Tuberculosis | PMAP-36;NOS2;MAPK11;H2-AA;TGFB3;IFNA16;IFNA4;CAP18;TLR2 |
| Rheumatoid arthritis | IL6;TGFB1;HLA-DPA1;ATP6V1F;HLA-DQA1;CXCL1;Il23a;ATP6V0E1;CCL5 |
ATP6V0A2 has several biochemical functions, for example, ATPase binding, protein binding, proton-transporting ATPase activity, rotational mechanism. Some of the functions are cooperated with other proteins, some of the functions could acted by ATP6V0A2 itself. We selected most functions ATP6V0A2 had, and list some proteins which have the same functions with ATP6V0A2. You can find most of the proteins on our site.
| Function | Related Protein |
| --- | --- |
| ATPase binding | ATXN3;TAF9;ALDOB;ATP6V0A1B;ATP6V0A1;SNTA1;NSFL1C;ATPIF1B;NUFIP1 |
| protein binding | NOP56;MSH3;SOCS7;RHO;GDF5;DAZAP2;COPRS;MTNR1A;TOPORS |
| proton-transporting ATPase activity, rotational mechanism | ATP6V0E1;ATP6V0A2;ATPV0E2;ATP6V1B2;ATP6V1C1;ATP6V0CA;ATP6V0A4;ATP5A1;ATP6V0A1A |
ATP6V0A2 has direct interactions with proteins and molecules. Those interactions were detected by several methods such as yeast two hybrid, co-IP, pull-down and so on. We selected proteins and molecules interacted with ATP6V0A2 here. Most of them are supplied by our site. Hope this information will be useful for your research of ATP6V0A2.
CYTH2; b3xyc5_sollc; Rock1; REEP5
Jang, HM; Erf, GF; et al. Genome resequencing and bioinformatic analysis of SNP containing candidate genes in the autoimmune vitiligo Smyth line chicken model. BMC GENOMICS 15:-(2014).
Gardeitchik, T; Mohamed, M; et al. Clinical and biochemical features guiding the diagnostics in neurometabolic cutis laxa. EUROPEAN JOURNAL OF HUMAN GENETICS 22:888-895(2014).
Q&As (0)
Ask a question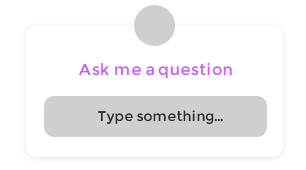 Customer Reviews (0)
Write a review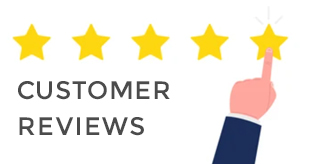 Ask a Question for All ATP6V0A2 Products
Required fields are marked with *
My Review for All ATP6V0A2 Products
Required fields are marked with *