EPHA3
Official Full Name

EPH receptor A3

Background

Receptor tyrosine kinase which binds promiscuously GPI-anchored ephrin-A family ligands residing on adjacent cells, leading to contact-dependent bidirectional signaling into neighboring cells. The signaling pathway downstream of the receptor is referred to as forward signaling while the signaling pathway downstream of the ephrin ligand is referred to as reverse signaling. Among GPI-anchored ephrin-A ligands, EFNA5 most probably constitutes the cognate/functional ligand for EPHA5. Functions as an axon guidance molecule during development and may be involved in the development of the retinotectal, entorhino-hippocampal andhippocamposeptal pathways. Together with EFNA5 plays also a role in synaptic plasticity in adult brain through regulation of synaptogenesis. Beside its function in the nervous system, the interaction of EPHA5 with EFNA5 mediates communication between pancreatic islet cells to regulate glucose-stimulated insulin secretion.

Synonyms

EPHA3; EPH receptor A3; EphA3 , ETK, ETK1, TYRO4; ephrin type-A receptor 3; HEK; HEK4; EPH-like kinase 4; human embryo kinase 1; eph-like tyrosine kinase 1; TYRO4 protein tyrosine kinase; tyrosine-protein kinase receptor ETK1; EK4; ETK; ETK1; TYRO4;
| Species | Cat.# | Product name | Source (Host) | Tag | Protein Length | Price |
| --- | --- | --- | --- | --- | --- | --- |
| Chicken | EPHA3-6981C | Recombinant Chicken EPHA3 | Mammalian Cell | His | | |
| Human | EPHA3-363H | Recombinant Human EPHA3 Protein, DDK/His-tagged | HEK293 | DDK/His | | |
| Human | EPHA3-1880H | Recombinant Human EPH Receptor A3, His-tagged | E.coli | His | | |
| Human | EPHA3-301H | Recombinant Human EPH Receptor A3, GST-tagged, Active | Sf9 Insect Cell | GST | | |
| Human | EPHA3-66H | Recombinant Human EPHA3 Protein, His (Fc)-Avi-tagged | HEK293 | His (Fc)-Avi | | |
| Human | EPHA3-364H | Recombinant Human EPHA3 Protein, DDK-tagged | Insect Cell | DDK | | |
| Human | EPHA3-26440TH | Recombinant Human EPHA3 | | N/A | | |
| Human | EPHA3-1218HCL | Recombinant Human EPHA3 cell lysate | Human Cell | N/A | | |
| Human | EPHA3-559H | Active Recombinant Human EPHA3 Protein, Fc Chimera | Mammalian cells | Fc | | |
| Human | EPHA3-8547HAF555 | Recombinant Human EPHA3 Protein, His-tagged, Alexa Fluor 555 conjugated | HEK293 | His | | |
| Human | EPHA3-8547H | Recombinant Human EPHA3, His tagged | Human Cell | Fc/His | | |
| Human | EPHA3-365H | Recombinant Human EPHA3 Protein, DDK/His-tagged | HEK293 | DDK/His | | |
| Human | EPHA3-3380H | Recombinant Human EPHA3 Protein, GST/His-tagged | Insect Cell | GST/His | | |
| Human | EPHA3-8547HAF647 | Recombinant Human EPHA3 Protein, His-tagged, Alexa Fluor 647 conjugated | HEK293 | His | | |
| Human | EPHA3-1901H | Recombinant Human EPHA3 Protein, MYC/DDK-tagged | HEK293 | Myc/DDK | | |
| Human | EPHA3-0984H | Recombinant Human EPHA3 Protein (K579-V983), GST tagged | Insect Cell | GST | | |
| Human | EPHA3-3381H | Recombinant Human EPHA3 Protein, GST-tagged | Insect Cell | GST | | |
| Human | EPHA3-8547HF | Recombinant Human EPHA3 Protein, His-tagged, FITC conjugated | HEK293 | His | | |
| Human | EPHA3-4236H | Active Recombinant Human EPHA3 protein, His-tagged | Mammalian cell | His | | |
| Human | EPHA3-66H-B | Recombinant Human EPHA3 Protein Pre-coupled Magnetic Beads | HEK293 | | | |
| Human | EPHA3-3382H | Recombinant Human EPHA3 Protein, GST-tagged | Wheat Germ | GST | | |
| Human | EPHA3-0983H | Recombinant Human EPHA3 Protein (K579-V983), Tag Free | Insect Cell | No tag | | |
| Human | EPHA3-8547HAF488 | Recombinant Human EPHA3 Protein, His-tagged, Alexa Fluor 488 conjugated | HEK293 | His | | |
| Human | EPHA3-2697H | Recombinant Human EPHA3 protein, hFc&His-tagged | HEK293 | hFc&His | | |
| Mouse | Epha3-10542M | Recombinant Mouse Epha3 Protein, His (Fc)-Avi-tagged | HEK293 | His (Fc)-Avi | | |
| Mouse | EPHA3-180MAF555 | Recombinant Mouse Epha3 Protein, His-GST-tagged, Alexa Fluor 555 conjugated | Insect Cell | His/GST | | |
| Mouse | EPHA3-180MAF488 | Recombinant Mouse Epha3 Protein, His-GST-tagged, Alexa Fluor 488 conjugated | Insect Cell | His/GST | | |
| Mouse | Epha3-10542M-B | Recombinant Mouse Epha3 Protein Pre-coupled Magnetic Beads | HEK293 | | | |
| Mouse | Epha3-493MAF647 | Recombinant Mouse Epha3 Protein, Gly/Pro-tagged, Alexa Fluor 647 conjugated | Insect Cell | Gly/Pro | | |
| Mouse | EPHA3-180MAF647 | Recombinant Mouse Epha3 Protein, His-GST-tagged, Alexa Fluor 647 conjugated | Insect Cell | His/GST | | |
| Mouse | Epha3-493MAF488 | Recombinant Mouse Epha3 Protein, Gly/Pro-tagged, Alexa Fluor 488 conjugated | Insect Cell | Gly/Pro | | |
| Mouse | EphA3-2212M | Recombinant Mouse EphA3 protein, His&GST-tagged | Insect Cells | His/GST | | |
| Mouse | Epha3-495MAF647 | Recombinant Mouse Epha3 Protein, His-tagged, Alexa Fluor 647 conjugated | HEK293 | His | | |
| Mouse | EPHA3-180MF | Recombinant Mouse Epha3 Protein, His-GST-tagged, FITC conjugated | Insect Cell | His/GST | | |
| Mouse | Epha3-494MAF488 | Active Recombinant Mouse Epha3 Protein, Fc-tagged, Alexa Fluor 488 conjugated | HEK293 | Fc | | |
| Mouse | Epha3-493MF | Recombinant Mouse Epha3 Protein, Gly/Pro-tagged, FITC conjugated | Insect Cell | Gly/Pro | | |
| Mouse | Epha3-494MF | Active Recombinant Mouse Epha3 Protein, Fc-tagged, FITC conjugated | HEK293 | Fc | | |
| Mouse | EPHA3-002MCL | Recombinant Mouse EPHA3 cell lysate | Insect Cell | N/A | | |
| Mouse | Epha3-495MAF488 | Recombinant Mouse Epha3 Protein, His-tagged, Alexa Fluor 488 conjugated | HEK293 | His | | |
| Mouse | Epha3-495MF | Recombinant Mouse Epha3 Protein, His-tagged, FITC conjugated | HEK293 | His | | |
| Mouse | Epha3-494MAF555 | Active Recombinant Mouse Epha3 Protein, Fc-tagged, Alexa Fluor 555 conjugated | HEK293 | Fc | | |
| Mouse | Epha3-494M | Active Recombinant Mouse Epha3, Fc-tagged | Human Cell | Fc | | |
| Mouse | Epha3-493M | Recombinant Mouse Epha3 | Insect Cell | N/A | | |
| Mouse | Epha3-493MAF555 | Recombinant Mouse Epha3 Protein, Gly/Pro-tagged, Alexa Fluor 555 conjugated | Insect Cell | Gly/Pro | | |
| Mouse | Epha3-495M | Recombinant Mouse Epha3, His-tagged | Human Cell | His | | |
| Mouse | Epha3-495MAF555 | Recombinant Mouse Epha3 Protein, His-tagged, Alexa Fluor 555 conjugated | HEK293 | His | | |
| Mouse | Epha3-494MAF647 | Active Recombinant Mouse Epha3 Protein, Fc-tagged, Alexa Fluor 647 conjugated | HEK293 | Fc | | |
| Mouse | Epha3-955M | Recombinant Mouse Epha3 Protein, MYC/DDK-tagged | HEK293T | MYC/DDK | | |
| Mouse | Epha3-1723M | Recombinant Mouse Eph Receptor A3 | Mammalian cells | N/A | | |
| Mouse | EPHA3-001MCL | Recombinant Mouse EPHA3 cell lysate | Human Cell | N/A | | |
| Mouse | EPHA3-180M | Recombinant Mouse Epha3, His-GST tagged | Insect Cell | Fc/His | | |
| Rat | Epha3-552RAF555 | Recombinant Rat Epha3 Protein, His-tagged, Alexa Fluor 555 conjugated | HEK293 | His | | |
| Rat | Epha3-551RAF488 | Active Recombinant Rat Epha3 Protein, Fc-tagged, Alexa Fluor 488 conjugated | HEK293 | Fc | | |
| Rat | EPHA3-001RCL | Recombinant Rat EPHA3 cell lysate | Human Cell | N/A | | |
| Rat | Epha3-551RAF647 | Active Recombinant Rat Epha3 Protein, Fc-tagged, Alexa Fluor 647 conjugated | HEK293 | Fc | | |
| Rat | Epha3-552RAF647 | Recombinant Rat Epha3 Protein, His-tagged, Alexa Fluor 647 conjugated | HEK293 | His | | |
| Rat | Epha3-551RAF555 | Active Recombinant Rat Epha3 Protein, Fc-tagged, Alexa Fluor 555 conjugated | HEK293 | Fc | | |
| Rat | Epha3-551R | Active Recombinant Rat Epha3, Fc-tagged | Human Cell | Fc | | |
| Rat | Epha3-552RAF488 | Recombinant Rat Epha3 Protein, His-tagged, Alexa Fluor 488 conjugated | HEK293 | His | | |
| Rat | Epha3-552R | Recombinant Rat Epha3, His-tagged | Human Cell | His | | |
| Rat | Epha3-551RF | Active Recombinant Rat Epha3 Protein, Fc-tagged, FITC conjugated | HEK293 | Fc | | |
| Rat | Epha3-552RF | Recombinant Rat Epha3 Protein, His-tagged, FITC conjugated | HEK293 | His | | |
Involved Pathway
Protein Function
Interacting Protein
EPHA3 Related Articles
EPHA3 involved in several pathways and played different roles in them. We selected most pathways EPHA3 participated on our site, such as Axon guidance, which may be useful for your reference. Also, other proteins which involved in the same pathway with EPHA3 were listed below. Creative BioMart supplied nearly all the proteins listed, you can search them on our site.
| Pathway Name | Pathway Related Protein |
| --- | --- |
| Axon guidance | CSNK2A2;GNAI2;GSK3B;PPP3R1;SEMA5A;SPRED3;PSPN;NFATC2;PITPNA |
EPHA3 has several biochemical functions, for example, ATP binding, GPI-linked ephrin receptor activity, protein binding. Some of the functions are cooperated with other proteins, some of the functions could acted by EPHA3 itself. We selected most functions EPHA3 had, and list some proteins which have the same functions with EPHA3. You can find most of the proteins on our site.
| Function | Related Protein |
| --- | --- |
| ATP binding | UBE2L3;PIM3;HSPA12A;NLRX1;OXSR1B;MAST4;MAPK8;FDXACB1;MARK2 |
| GPI-linked ephrin receptor activity | EPHA8;EPHA7;EPHA4;EK1;EPHA5;EPHA3 |
| protein binding | PBLD;EGLN1;CDC25C;IFT20;MAPK15;BRAP;DDO;POU5F1;EREG |
EPHA3 has direct interactions with proteins and molecules. Those interactions were detected by several methods such as yeast two hybrid, co-IP, pull-down and so on. We selected proteins and molecules interacted with EPHA3 here. Most of them are supplied by our site. Hope this information will be useful for your research of EPHA3.
ephopt; optyf; EPHA7; SRPK1; RBM18; CDKN2A; RUFY1
Swords, RT; Wei, AH; et al. KB004, a Novel Non-Fucosylated Humaneered (R) Antibody, Targeting EphA3, Is Active and Well Tolerated in a Phase I/II Study of Advanced Hematologic Malignancies. BLOOD 124:-(2014).
Tomasevic, N; Luehrsen, K; et al. A high affinity recombinant antibody to the human EphA3 receptor with enhanced ADCC activity. GROWTH FACTORS 32:223-235(2014).
Q&As (0)
Ask a question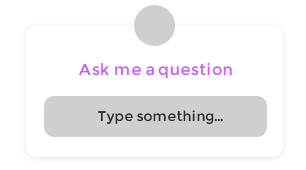 Customer Reviews (0)
Write a review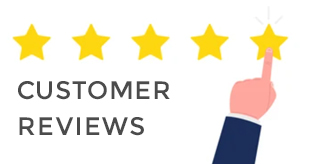 Ask a Question for All EPHA3 Products
Required fields are marked with *
My Review for All EPHA3 Products
Required fields are marked with *