KRT1
Official Full Name

keratin 1

Background

The protein encoded by this gene is a member of the keratin gene family. The type II cytokeratins consist of basic or neutral proteins which are arranged in pairs of heterotypic keratin chains coexpressed during differentiation of simple and stratified epithelial tissues. This type II cytokeratin is specifically expressed in the spinous and granular layers of the epidermis with family member KRT10 and mutations in these genes have been associated with bullous congenital ichthyosiform erythroderma. The type II cytokeratins are clustered in a region of chromosome 12q12-q13.

Synonyms

KRT1; keratin 1; K1; CK1; EHK; EHK1; EPPK; KRT1A; NEPPK; keratin, type II cytoskeletal 1; CK-1; cytokeratin 1; cytokeratin-1; 67 kDa cytokeratin; hair alpha protein; type-II keratin Kb1; epidermolytic hyperkeratosis 1; KRTA; Keratin-1; Keratin PAN; keratin 1;
Involved Pathway
Protein Function
Interacting Protein
KRT1 Related Articles
KRT1 involved in several pathways and played different roles in them. We selected most pathways KRT1 participated on our site, such as Corticotropin-releasing hormone, Regulation of Wnt-mediated beta catenin signaling and target gene transcription, which may be useful for your reference. Also, other proteins which involved in the same pathway with KRT1 were listed below. Creative BioMart supplied nearly all the proteins listed, you can search them on our site.
| Pathway Name | Pathway Related Protein |
| --- | --- |
| Corticotropin-releasing hormone | CYP11B1;CRH;PARP1;JUNB;CYP21A2;TFAP2A;CRHR1;CYP11A1;ECE1 |
| Regulation of Wnt-mediated beta catenin signaling and target gene transcription | CBY1;KCNIP4;TLE1;KRT1;HBP1;TNIK;CDX4;TLE2;BCL9 |
KRT1 has several biochemical functions, for example, carbohydrate binding, protein binding, receptor activity. Some of the functions are cooperated with other proteins, some of the functions could acted by KRT1 itself. We selected most functions KRT1 had, and list some proteins which have the same functions with KRT1. You can find most of the proteins on our site.
| Function | Related Protein |
| --- | --- |
| carbohydrate binding | Clec4n;ILLR4;GALNT13;CLEC3B;PKD1L3;SFTPD;UAP1;REG3G;HBL4 |
| protein binding | BAZ1B;B3GAT3;SLC4A4;DGCR6L;NUDT4;MRPL53;ZBTB22;ACE2;CHERP |
| receptor activity | ITGAX;CD2;PLXNA1;OPN1SW;ABP1;VMN1R40;PAQR5A;SLC40A1;EXTL3 |
| structural molecule activity | KRT79;EVPL;NUMA1;KRT35;KRT96;MAP7D1;CLDN22;KRT33B;EVPLA |
KRT1 has direct interactions with proteins and molecules. Those interactions were detected by several methods such as yeast two hybrid, co-IP, pull-down and so on. We selected proteins and molecules interacted with KRT1 here. Most of them are supplied by our site. Hope this information will be useful for your research of KRT1.
VCAM1; PPP2R2B; CDH1; APC; YWHAQ; TANK; gd3; midostaurin; E2F3; GABARAP; EGFR; IGHG1; IGHM; IGHA1; APOA1
Nakaya, Y; Hoshino, S; et al. Mapping of a neutralizing epitope in the surface envelope protein of porcine endogenous retrovirus subgroup B. JOURNAL OF GENERAL VIROLOGY 92:940-944(2011).
Wang, WH; Song, SJ; et al. Disturbed keratin expression and distinct genotype of ichthyosis hystrix Lambert type. EUROPEAN JOURNAL OF DERMATOLOGY 20:567-572(2010).
Q&As (0)
Ask a question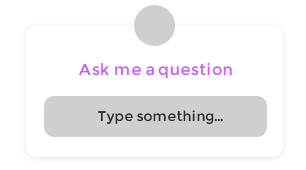 Customer Reviews (0)
Write a review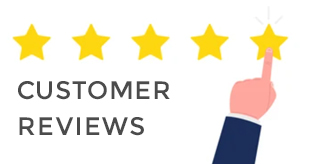 Ask a Question for All KRT1 Products
Required fields are marked with *
My Review for All KRT1 Products
Required fields are marked with *