MAP4
Official Full Name

microtubule-associated protein 4

Background

The protein encoded by this gene is a major non-neuronal microtubule-associated protein. This protein contains a domain similar to the microtubule-binding domains of neuronal microtubule-associated protein (MAP2) and microtubule-associated protein tau (MAPT/TAU). This protein promotes microtubule assembly, and has been shown to counteract destabilization of interphase microtubule catastrophe promotion. Cyclin B was found to interact with this protein, which targets cell division cycle 2 (CDC2) kinase to microtubules. The phosphorylation of this protein affects microtubule properties and cell cycle progression. Multiple transcript variants encoding different isoforms have been found for this gene. [provided by RefSeq, Aug 2008]

Synonyms

MAP4; microtubule-associated protein 4; MAP-4; Mtap-4; AA407148;
Involved Pathway
Protein Function
Interacting Protein
MAP4 Related Articles
MAP4 involved in several pathways and played different roles in them. We selected most pathways MAP4 participated on our site, such as , which may be useful for your reference. Also, other proteins which involved in the same pathway with MAP4 were listed below. Creative BioMart supplied nearly all the proteins listed, you can search them on our site.
| Pathway Name | Pathway Related Protein |
| --- | --- |
MAP4 has several biochemical functions, for example, microtubule binding, poly(A) RNA binding, protein binding. Some of the functions are cooperated with other proteins, some of the functions could acted by MAP4 itself. We selected most functions MAP4 had, and list some proteins which have the same functions with MAP4. You can find most of the proteins on our site.
| Function | Related Protein |
| --- | --- |
| microtubule binding | VAPB;SKA1;SBDS;CLASP1;BCL2L11;PRC1A;MTAP6;CRIPT;NDE1 |
| poly(A) RNA binding | HIST1H4D;SLC16A3;SLC25A5;NMD3;NOC2L;RBM34;GRB2;NCOA5;AKAP8 |
| protein binding | SIGLEC6;STXBP4;NFIL3;SYT17;GAGE8;ARFIP2;MBD3;THOC2;CYFIP1 |
| structural molecule activity | LLGL1;COL15A1;CLDN7;KRT72-PS;KRT86;KRT93;CLDN2;SPRR3;VIML |
MAP4 has direct interactions with proteins and molecules. Those interactions were detected by several methods such as yeast two hybrid, co-IP, pull-down and so on. We selected proteins and molecules interacted with MAP4 here. Most of them are supplied by our site. Hope this information will be useful for your research of MAP4.
Csnk1d; NCK1; PLCG1; PIK3R1; FYCO1; LDLR; ENO2; GSK3B; TERF1; tktA; q7ard3_yerpe; pepP; hisD; POT1; 1-phosphatidyl-1d-myo-inositol 3,5-bisphosphate; ssrna_ug
Zhang, LS; Miao, L; et al. Multiple antigen peptide mimetics containing gp41 membrane-proximal external region elicit broad neutralizing antibodies against human immunodeficiency virus type 1 in guinea pigs. JOURNAL OF PEPTIDE SCIENCE 19:491-498(2013).
Du, T; La Fontaine, SL; et al. Investigating copper-regulated protein expression in Menkes fibroblasts using antibody microarrays. PROTEOMICS 8:1819-1831(2008).
Q&As (0)
Ask a question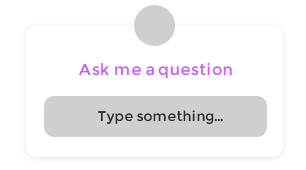 Customer Reviews (0)
Write a review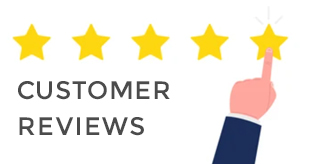 Ask a Question for All MAP4 Products
Required fields are marked with *
My Review for All MAP4 Products
Required fields are marked with *