PCSK7
Official Full Name

proprotein convertase subtilisin/kexin type 7

Background

This gene encodes a member of the subtilisin-like proprotein convertase family, which includes proteases that process protein and peptide precursors trafficking through regulated or constitutive branches of the secretory pathway. It encodes a type 1 membrane bound protease that is expressed in many tissues, including neuroendocrine, liver, gut, and brain. The encoded protein undergoes an initial autocatalytic processing event in the ER and then sorts to the trans-Golgi network through endosomes where a second autocatalytic event takes place and the catalytic activity is acquired. This gene encodes one of the seven basic amino acid-specific members which cleave their substrates at single or paired basic residues. It can process proalbumin and is thought to be responsible for the activation of HIV envelope glycoproteins gp160 and gp140. This gene has been implicated in the transcriptional regulation of housekeeping genes and plays a role in the regulation of iron metabolism. A t(11;14)(q23;q32) chromosome translocation associated with B-cell lymphoma occurs between this gene and its inverted counterpart. [provided by RefSeq, Feb 2014]

Synonyms

PCSK7; proprotein convertase subtilisin/kexin type 7; LPC; PC7; PC8; SPC7; prohormone convertase 7; proprotein convertase 7; proprotein convertase 8; prohormone convertase PC7; proprotein convertase PC7; lymphoma proprotein convertase; subtilisin/kexin-like protease PC7;
Involved Pathway
Protein Function
Interacting Protein
PCSK7 Related Articles
PCSK7 Related Research Area
PCSK7 involved in several pathways and played different roles in them. We selected most pathways PCSK7 participated on our site, such as , which may be useful for your reference. Also, other proteins which involved in the same pathway with PCSK7 were listed below. Creative BioMart supplied nearly all the proteins listed, you can search them on our site.
| Pathway Name | Pathway Related Protein |
| --- | --- |
PCSK7 has several biochemical functions, for example, peptidase activity, serine-type endopeptidase activity. Some of the functions are cooperated with other proteins, some of the functions could acted by PCSK7 itself. We selected most functions PCSK7 had, and list some proteins which have the same functions with PCSK7. You can find most of the proteins on our site.
| Function | Related Protein |
| --- | --- |
| peptidase activity | PM20D1.2;PRSS59.1;NAPSA;KLK12;USP25;F2RL1.2;REN;PRSS52;CTSLA |
| serine-type endopeptidase activity | TMPRSS11D;KEX2;ELA2;LONP1;PRSS2;FURINA;TMPRSS5;FURINB;PRTN3 |
PCSK7 has direct interactions with proteins and molecules. Those interactions were detected by several methods such as yeast two hybrid, co-IP, pull-down and so on. We selected proteins and molecules interacted with PCSK7 here. Most of them are supplied by our site. Hope this information will be useful for your research of PCSK7.
Gorasp2
de Keyser, CE; Becker, ML; et al. The rs13064411 polymorphism in the WDR52 gene, associated with PCSK9 levels, modifies statin-induced changes in serum total and LDL cholesterol levels. PHARMACOGENETICS AND GENOMICS 25:134-142(2015).
Almontashiri, NAM; Vilmundarson, RO; et al. Plasma PCSK9 Levels Are Elevated with Acute Myocardial Infarction in Two Independent Retrospective Angiographic Studies. PLOS ONE 9:-(2014).
Q&As (0)
Ask a question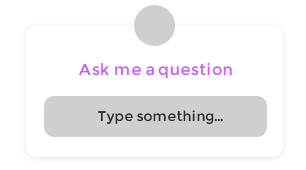 Customer Reviews (0)
Write a review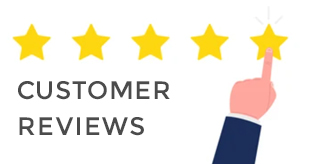 Ask a Question for All PCSK7 Products
Required fields are marked with *
My Review for All PCSK7 Products
Required fields are marked with *