PDE2A
Official Full Name

PDE2A phosphodiesterase 2A, cGMP-stimulated

Background

Cyclic nucleotide phosphodiesterases (PDEs) catalyse the hydrolytic inactivation of the common intracellular second messengers cyclic adenosine and guanosine 3, 5monophosphate (cAMP and cGMP). Thus, these enzymes play a critical role in the regulation of a wide range of physiological processes modulated by cyclic nucleotide signalling. The PDE2 enzyme belongs to a family of PDEs able to hydrolyse both intracellular second messengers, cAMP and cGMP

Synonyms

PDE2A; phosphodiesterase 2A, cGMP-stimulated; cGMP-dependent 3,5-cyclic phosphodiesterase; cGMP-stimulated phosphodiesterase 1; cGMP-stimulated phosphodiesterase 4; cyclic GMP-stimulated phosphodiesterase; PDE2A1; PED2A4; cGSPDE; CGS-PDE;
| Species | Cat.# | Product name | Source (Host) | Tag | Protein Length | Price |
| --- | --- | --- | --- | --- | --- | --- |
| | Kit-1832 | PDE2A Assay Kit I | | N/A | | |
| | Kit-1833 | PDE2A Assay Kit II | | N/A | | |
| Human | PDE2A-606H | Recombinant Human PDE2A | Mammalian Cell | His | | |
| Human | PDE4B-146H | Recombinant Human PDE2A Protein, His-tagged | Insect cell | His | | |
| Human | PDE2A-29979TH | Recombinant Human PDE2A | Wheat Germ | N/A | | |
| Human | PDE2A-07H | Recombinant Human PDE2A protein, His-tagged | Insect Cells | His | | |
| Human | PDE2A -906H | Recombinant Human PDE2A , His tagged | Insect Cell | His | | |
| Human | PDE2A-0336H | Recombinant Human PDE2A Protein (G2-E941), His tagged | Insect Cell | His | | |
| Human | PDE2A-0335H | Recombinant Human PDE2A Protein (G2-E941), Tag Free | Insect Cell | No tag | | |
| Human | PDE2A-3815H | Recombinant Human PDE2A Protein, His (Fc)-Avi-tagged | HEK293 | His (Fc)-Avi | | |
| Human | PDE2A-591HCL | Recombinant Human PDE2A cell lysate | Insect Cell | N/A | | |
| Human | PDE2A-3815H-B | Recombinant Human PDE2A Protein Pre-coupled Magnetic Beads | HEK293 | | | |
| Human | PDE2A-472H | Recombinant Human PDE2A, GST-tagged, Active | Sf9 Insect Cell | GST | | |
| Rhesus Macaque | PDE2A-3165R | Recombinant Rhesus Macaque PDE2A Protein, His (Fc)-Avi-tagged | HEK293 | His (Fc)-Avi | | |
| Rhesus Macaque | PDE2A-3165R-B | Recombinant Rhesus Macaque PDE2A Protein Pre-coupled Magnetic Beads | HEK293 | | | |
| Rhesus Macaque | PDE2A-3347R | Recombinant Rhesus monkey PDE2A Protein, His-tagged | Mammalian Cell | His | | |
Involved Pathway
Protein Function
Interacting Protein
PDE2A Related Articles
PDE2A involved in several pathways and played different roles in them. We selected most pathways PDE2A participated on our site, such as Purine metabolism, cGMP-PKG signaling pathway, Olfactory transduction, which may be useful for your reference. Also, other proteins which involved in the same pathway with PDE2A were listed below. Creative BioMart supplied nearly all the proteins listed, you can search them on our site.
| Pathway Name | Pathway Related Protein |
| --- | --- |
| Purine metabolism | NPR2;AMPD3B;POLR3C;PDE6G;XDH;AK5;PAPSS2;PRUNE;NME6 |
| cGMP-PKG signaling pathway | PLCB3;MAPK1;GUCY1B3;IRS2;PDE5A;IRS4;ATP2B4;MYLK3;PIK3R5 |
| Olfactory transduction | OLFR13;OR5B2;CAMK2A;OR10C1;OLFR510;GUCY2E;SLC8A1;OR10A5;OLFR502 |
| Aldosterone synthesis and secretion | ADCY8;PDE2A;CAMK1;PRKACB;NPR1;CAMK2D;PRKD3;LDLR;CYP11B2 |
PDE2A has several biochemical functions, for example, TPR domain binding, cAMP binding, cGMP binding. Some of the functions are cooperated with other proteins, some of the functions could acted by PDE2A itself. We selected most functions PDE2A had, and list some proteins which have the same functions with PDE2A. You can find most of the proteins on our site.
| Function | Related Protein |
| --- | --- |
| TPR domain binding | HSP90AB1;RAB8B;HSP90AA1;PDE2A;STUB1 |
| cAMP binding | PDE4B;PDE11A;PDE2A;PRKAR1A;HCN4;PDE4D;PRKAR1B;HCN2;PDE3A |
| cGMP binding | PDE11A;PDE5A;PDE6H;CNGA2;PDE6G;PRKG2;PDE2A;PDE10A;CNGA5 |
| cGMP-stimulated cyclic-nucleotide phosphodiesterase activity | USB1;PDE2A;TDP2B;PDE11A;PDE10A |
| calcium channel activity | PDE2A;TRPM4;CATSPER2;TRPC4A;CACNA1DA;TRPC2B;CACNA2D3;TRPC5A;GRIN2B |
| cyclic-nucleotide phosphodiesterase activity | TDP2B;PDE11A;USB1;PDE2A |
| drug binding | CYP2D6;ABP1;SMO;MT3;SRP54B;PPP3CA;CHRNA2;RARB;IL2RA |
| metal ion binding | TMEM129;PDE1B;ZNHIT2;NT5C2B;CYP2X9;NLN;ESCO1;ITGA10;CPEB1B |
| protein binding | HHIP;APOE;BLOC1S2A;HFE2;ENPP1;POLG;RAPGEF4;MECOM;NR2F2 |
| protein homodimerization activity | RENBP;DMRT3A;GRIK2;ECT2;TRIM37;VEGFA;TERF2;LGALS1;IL6ST |
PDE2A has direct interactions with proteins and molecules. Those interactions were detected by several methods such as yeast two hybrid, co-IP, pull-down and so on. We selected proteins and molecules interacted with PDE2A here. Most of them are supplied by our site. Hope this information will be useful for your research of PDE2A.
AIP; 3',5'-cyclic amp; metE; q7ard3_yerpe
Suzuki, T; Ikari, K; et al. PADI4 and HLA-DRB1 Are Genetic Risks for Radiographic Progression in RA Patients, Independent of ACPA Status: Results from the IORRA Cohort Study. PLOS ONE 8:-(2013).
Chao, YC; Cheng, CJ; et al. Guanylate cyclase-G, expressed in the Grueneberg ganglion olfactory subsystem, is activated by bicarbonate. BIOCHEMICAL JOURNAL 432:267-273(2010).
Q&As (0)
Ask a question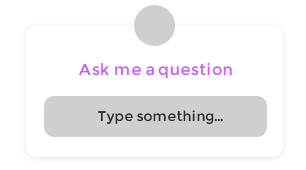 Customer Reviews (0)
Write a review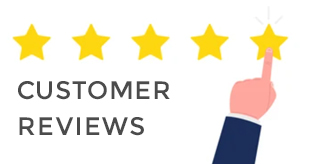 Ask a Question for All PDE2A Products
Required fields are marked with *
My Review for All PDE2A Products
Required fields are marked with *