TAF12
Official Full Name

TAF12 RNA polymerase II, TATA box binding protein (TBP)-associated factor, 20kDa

Background

Control of transcription by RNA polymerase II involves the basal transcription machinery which is a collection of proteins. These proteins with RNA polymerase II, assemble into complexes which are modulated by transactivator proteins that bind to cis-regulatory elements located adjacent to the transcription start site. Some modulators interact directly with the basal complex, whereas others may act as bridging proteins linking transactivators to the basal transcription factors. Some of these associated factors are weakly attached while others are tightly associated with TBP in the TFIID complex. Among the latter are the TAF proteins. Different TAFs are predicted to mediate the function of distinct transcriptional activators for a variety of gene promoters and RNA polymerases. TAF12 interacts directly with TBP as well as with TAF2I. Two transcript variants encoding the same protein have been found for this gene.

Synonyms

TAF12; TAF12 RNA polymerase II, TATA box binding protein (TBP)-associated factor, 20kDa; TAF2J, TATA box binding protein (TBP) associated factor, RNA polymerase II, J, 20kD; transcription initiation factor TFIID subunit 12; TAFII20; TAF15; TAF2J; TAFII 20/TAFII 15; TAFII20/TAFII15; Transcription initiation factor TFIID 20/15 kDa subunits; TAFII-20/TAFII-15; OTTHUMP00000003785; OTTHUMP00000003786; TATA box binding protein (TBP)-associated factor, RNA polymerase II, J, 20kD;
Involved Pathway
Protein Function
Interacting Protein
TAF12 Related Articles
TAF12 involved in several pathways and played different roles in them. We selected most pathways TAF12 participated on our site, such as Basal transcription factors, which may be useful for your reference. Also, other proteins which involved in the same pathway with TAF12 were listed below. Creative BioMart supplied nearly all the proteins listed, you can search them on our site.
| Pathway Name | Pathway Related Protein |
| --- | --- |
| Basal transcription factors | GTF2A2;TBPL1;TAF2;MNAT1;ERCC3;TAF1;TAF10;TAF4B;GTF2A1L |
TAF12 has several biochemical functions, for example, DNA binding, contributes_to histone acetyltransferase activity, protein binding. Some of the functions are cooperated with other proteins, some of the functions could acted by TAF12 itself. We selected most functions TAF12 had, and list some proteins which have the same functions with TAF12. You can find most of the proteins on our site.
| Function | Related Protein |
| --- | --- |
| DNA binding | ZNF280A;NR2F6A;AKAP8L;PRM2;CAMTA1;HMGB1B;TET2;ILF3B;ZBTB7B |
| contributes_to histone acetyltransferase activity | TADA2A;TAF6L;SUPT3H;TADA2B;TAF12;TADA3;TADA1;SUPT7L;TAF9 |
| protein binding | DDB1;UQCRB;CCL5;SDC4;SPAST;GPR37;SMOC1;SH3RF1;KLHL7 |
| protein heterodimerization activity | BAD;H2AFB1;TLR6;TWIST1;PANX1;BHLHE40;HIST1H2AG;UGT1A4;IKZF1 |
| transcription coactivator activity | KAT2A;RFXAP;MED13;RBPMS;TAF7;HSF2;MYOD1;ATXN7L3;VGLL1 |
| contributes_to transcription factor activity, sequence-specific DNA binding | HNRNPAB;SOX1A;TRIM28;TAF7;VDR;TAF10;SMAD4;SMAD3;FOXH1 |
| transcription factor binding | CDK9;NAB2;CEBPG;MDFI;CTBP1;GPX3;HDAC4;GTF2A2;GATA4 |
TAF12 has direct interactions with proteins and molecules. Those interactions were detected by several methods such as yeast two hybrid, co-IP, pull-down and so on. We selected proteins and molecules interacted with TAF12 here. Most of them are supplied by our site. Hope this information will be useful for your research of TAF12.
TBP; PRKAR2B; TAF1C; TAF4; Pcdh1; h3_peptide_2-18; ZWINT; Cdk1; RAB5A; TAF10; SNW1; KIF22; Dclre1b; Poc1a; Lin28a; Cbx7
Baldwin, KM; Ehrenberg, PK; et al. HLA class II diversity in HIV-1 uninfected individuals from the placebo arm of the RV144 Thai vaccine efficacy trial. TISSUE ANTIGENS 85:117-126(2015).
Roh, EY; In, JW; et al. Performance of LIFECODES HLA-DQB1 Typing Kit Using Luminex Platform in Koreans. ANNALS OF LABORATORY MEDICINE 35:123-127(2015).
Q&As (0)
Ask a question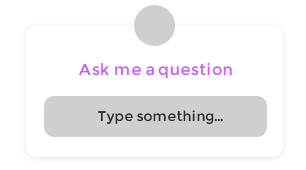 Customer Reviews (0)
Write a review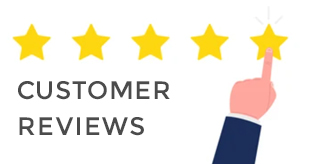 Ask a Question for All TAF12 Products
Required fields are marked with *
My Review for All TAF12 Products
Required fields are marked with *