UGT1A9
Official Full Name

UDP glucuronosyltransferase 1 family, polypeptide A9

Background

This gene encodes a UDP-glucuronosyltransferase, an enzyme of the glucuronidation pathway that transforms small lipophilic molecules, such as steroids, bilirubin, hormones, and drugs, into water-soluble, excretable metabolites. This gene is part of a complex locus that encodes several UDP-glucuronosyltransferases. The locus includes thirteen unique alternate first exons followed by four common exons. Four of the alternate first exons are considered pseudogenes. Each of the remaining nine 5 exons may be spliced to the four common exons, resulting in nine proteins with different N-termini and identical C-termini. Each first exon encodes the substrate binding site, and is regulated by its own promoter. The enzyme encoded by this gene is active on phenols.

Synonyms

UGT1A9; UDP glucuronosyltransferase 1 family, polypeptide A9; UDP glycosyltransferase 1 family, polypeptide A9; UDP-glucuronosyltransferase 1-9; HLUGP4; LUGP4; UGT1AI; UDP-glucuronosyltransferase 1-I; UDP-glucuronosyltransferase 1A9; UDPGT; UGT1I; UGT-1I;
Involved Pathway
Protein Function
Interacting Protein
UGT1A9 Related Articles
UGT1A9 involved in several pathways and played different roles in them. We selected most pathways UGT1A9 participated on our site, such as Pentose and glucuronate interconversions, Ascorbate and aldarate metabolism, Steroid hormone biosynthesis, which may be useful for your reference. Also, other proteins which involved in the same pathway with UGT1A9 were listed below. Creative BioMart supplied nearly all the proteins listed, you can search them on our site.
| Pathway Name | Pathway Related Protein |
| --- | --- |
| Pentose and glucuronate interconversions | UGT1A7C;KL;AKR1B1L;UGT1A1;UGP2B;ALDH3A2A;OXSR1;UGT1A3;UGT1A7 |
| Ascorbate and aldarate metabolism | UGT1A2;ALDH9A1;UGT1A6B;UGT2B15;UGT1A6A;UGT2A1;UGT2A3;ALDH3A2;UGT1A9 |
| Steroid hormone biosynthesis | HSD17B8;CYP11C1;CYP2C45;UGT2A1;UGT5G1;UGT2A2;CYP7A1A;CYP19A1B;COMTA |
| Starch and sucrose metabolism | SI;GPIB;GBA3;G6PC3;UGT2A2;UGP2B;AMY2A2;AGL;AMY2A4 |
| Retinol metabolism | BCO1;ALDH1A2;HSD17B6;RDH8A;CYP4A12A;UGT2B7;CYP3A25;UGT1A6;CYP2C39 |
| Porphyrin and chlorophyll metabolism | HMOX2;UGT1A4;UROS;CP;COX15;UGT1A7;UGT2B7;UGT1A6B;UGT5G1 |
| Metabolism of xenobiotics by cytochrome P | UGT1A7;GSTP1;CBR3;GSTT1;GSTM2;ALDH3A1;UGT5G1;GSTM5;UGT1A2 |
| Drug metabolism - cytochrome P | FMO4;UGT1A7C;GSTP1;GSTM3;UGT2A3;AOX3L1;GSTT2;GSTA4;GSTM4 |
| Drug metabolism - other enzymes | UGT1AB;UCK2;UPP1;UGT1A6B;GMPS;UGT1A2;NAT1;DPYDB;UGT1A1 |
| Metabolic pathways | UQCRB;ACOT1;UGT1A3;PIGM;MRI1;CTPS2;NDUFA4;NAMPTB;POLR2C |
| Chemical carcinogenesis | UGT1A6;UGT2B15;CYP1B1;ALDH3B1;Nat3;ADH2-1;CYP2C39;UGT2A1;PTGS2 |
UGT1A9 has several biochemical functions, for example, enzyme binding, enzyme inhibitor activity, glucuronosyltransferase activity. Some of the functions are cooperated with other proteins, some of the functions could acted by UGT1A9 itself. We selected most functions UGT1A9 had, and list some proteins which have the same functions with UGT1A9. You can find most of the proteins on our site.
| Function | Related Protein |
| --- | --- |
| enzyme binding | TSPAN5;SUPT5H;CYP2C19;TARBP2;CBX3;RARA;ATF7;YES1;RPA2 |
| enzyme inhibitor activity | SCG5;UGT1A1;CALU;OAZ2B;PDE6G;OAZ1A;ANGPTL3;ATPIF1B;CD46 |
| glucuronosyltransferase activity | UGT8A;UGT5B2;UGT1AB;UGT5C2;UGT1A6A;UGT5B4;UGT5A1;UGT1B5;UGT2B6 |
| NOT glucuronosyltransferase activity | UGT1A4;UGT1A1;UGT1A3;UGT1A6;UGT1A7;UGT1A9 |
| protein heterodimerization activity | HEXB;TYR;PIK3R1;H2AFVB;P2RY1;IKBKB;ADD2;PPP2R4;MLXIPL |
| protein homodimerization activity | Defa-rs7;Trl;GSTA4;SLC30A8;IKZF2;PDZD7;NACC2;RAB11FIP2;CSF1 |
| retinoic acid binding | SERPINA5;CRABP1;LRAT;CRABP1A;CRABP2B;UGT1A9;PTGDSB;UGT1A1;LCN12 |
UGT1A9 has direct interactions with proteins and molecules. Those interactions were detected by several methods such as yeast two hybrid, co-IP, pull-down and so on. We selected proteins and molecules interacted with UGT1A9 here. Most of them are supplied by our site. Hope this information will be useful for your research of UGT1A9.
Zhang, HB; Patana, AS; et al. Human UDP-Glucuronosyltransferase Expression in Insect Cells: Ratio of Active to Inactive Recombinant Proteins and the Effects of a C-Terminal His-Tag on Glucuronidation Kinetics. DRUG METABOLISM AND DISPOSITION 40:1935-1944(2012).
Oda, S; Nakajima, M; et al. Preparation of a Specific Monoclonal Antibody against Human UDP-Glucuronosyltransferase (UGT) 1A9 and Evaluation of UGT1A9 Protein Levels in Human Tissues. DRUG METABOLISM AND DISPOSITION 40:1620-1627(2012).
Q&As (0)
Ask a question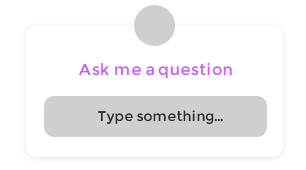 Customer Reviews (0)
Write a review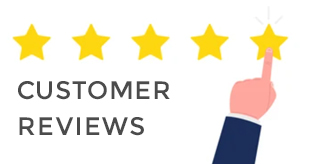 Ask a Question for All UGT1A9 Products
Required fields are marked with *
My Review for All UGT1A9 Products
Required fields are marked with *