ULBP2
Official Full Name

UL16 binding protein 2

Background

ULBP2 is a human ligand for the NKG2D receptor, together with at least ULBP1 and ULBP3. ULBPs activate multiple signaling pathways in primary NK cells, resulting in the production of cytokines and chemokines. Binding of ULBPs ligands to NKG2D induces cal

Synonyms

ULBP2; UL16 binding protein 2; NKG2D ligand 2; RAET1H; ALCAN alpha; N2DL 2; N2DL2; NKG2D ligand 2 precursor; NKG2DL2; Retinoic acid early transcript 1 H; Retinoic acid early transcript 1H; N2DL-2; ALCAN-alpha; OTTHUMP00000017408; UL16-binding protein 2;
| Species | Cat.# | Product name | Source (Host) | Tag | Price |
| --- | --- | --- | --- | --- | --- |
| Human | ULBP2-051H | Recombinant Human ULBP2 protein, His-Avi-tagged, Biotinylated | HEK293 | His-Avi | |
| Human | ULBP2-6841H | Recombinant Human UL16 Binding Protein 2, His-tagged | E.coli | His | |
| Human | ULBP2-3592H | Recombinant Human ULBP2, GST-tagged | E.coli | GST | |
| Human | ULBP2-5185H | Recombinant Human ULBP2, His tagged | Human Cell | His | |
| Human | ULBP2-449H | Recombinant Human ULBP2 Protein, Fc-tagged | HEK293 | Fc | |
| Human | ULBP2-433H | Recombinant Human ULBP2 Protein, GST-His-tagged | E.coli | GST/His | |
| Human | ULBP2-1790HCL | Recombinant Human ULBP2 cell lysate | Human Cell | N/A | |
| Human | ULBP2-1791HCL | Recombinant Human ULBP2 cell lysate | Human Cell | N/A | |
| Human | ULBP2-449HP | Recombinant Human ULBP2 protein, Fc-tagged, R-PE labeled | HEK293 | Fc | |
| Human | ULBP2-095HB | Recombinant Human ULBP2 protein, His-Avi-tagged, Biotinylated | HEK293 | His-Avi | |
| Human | ULBP2-1267H | Active Recombinant Human ULBP2 protein, hFc&His-tagged | HEK293 | hFc&His | |
| Human | ULBP2-449HA | Recombinant Human ULBP2 protein, Fc-tagged, APC labeled | HEK293 | Fc | |
| Human | ULBP2-095H | Recombinant Human ULBP2 protein, His-Avi-tagged | HEK293 | His-Avi | |
| Human | ULBP2-151H | Recombinant Human ULBP2 Protein, DYKDDDDK-tagged | Human Cells | DYKDDDDK | |
| Human | ULBP2-449HAF555 | Recombinant Human ULBP2 Protein, Fc-tagged, Alexa Fluor 555 conjugated | HEK293 | Fc | |
| Human | ULBP2-449HAF488 | Recombinant Human ULBP2 Protein, Fc-tagged, Alexa Fluor 488 conjugated | HEK293 | Fc | |
| Human | ULBP2-449HAF647 | Recombinant Human ULBP2 Protein, Fc-tagged, Alexa Fluor 647 conjugated | HEK293 | Fc | |
| Human | ULBP2-4018H | Recombinant Human ULBP2 protein, His-tagged | E.coli | His | |
| Human | ULBP2-449HF | Recombinant Human ULBP2 Protein, Fc-tagged, FITC conjugated | HEK293 | Fc | |
| Human | ULBP2-1286H | Active Recombinant Human ULBP2 protein, His-tagged | HEK293 | His | |
Involved Pathway
Protein Function
Interacting Protein
ULBP2 Related Articles
ULBP2 Related Research Area
ULBP2 involved in several pathways and played different roles in them. We selected most pathways ULBP2 participated on our site, such as Natural killer cell mediated cytotoxicity, which may be useful for your reference. Also, other proteins which involved in the same pathway with ULBP2 were listed below. Creative BioMart supplied nearly all the proteins listed, you can search them on our site.
| Pathway Name | Pathway Related Protein |
| --- | --- |
| Natural killer cell mediated cytotoxicity | ITGB2L;ARAF;LCK;RAET1L;IFNA2;ICAM1;RAET1D;ITGB2;ULBP1 |
ULBP2 has several biochemical functions, for example, natural killer cell lectin-like receptor binding. Some of the functions are cooperated with other proteins, some of the functions could acted by ULBP2 itself. We selected most functions ULBP2 had, and list some proteins which have the same functions with ULBP2. You can find most of the proteins on our site.
| Function | Related Protein |
| --- | --- |
| natural killer cell lectin-like receptor binding | CLEC2H;H60a;RAET1D;RAET1L;MICB;ULBP2;RAET1E;CLEC2G;RAET1G |
ULBP2 has direct interactions with proteins and molecules. Those interactions were detected by several methods such as yeast two hybrid, co-IP, pull-down and so on. We selected proteins and molecules interacted with ULBP2 here. Most of them are supplied by our site. Hope this information will be useful for your research of ULBP2.
PDGFRA
Fujita, H; Hatanaka, Y; et al. Immunohistochemical Validation and Expression Profiling of NKG2D Ligands in a Wide Spectrum of Human Epithelial Neoplasms. JOURNAL OF HISTOCHEMISTRY & CYTOCHEMISTRY 63:217-227(2015).
Zhu, SG; Denman, CJ; et al. The Narrow-Spectrum HDAC Inhibitor Entinostat Enhances NKG2D Expression Without NK Cell Toxicity, Leading to Enhanced Recognition of Cancer Cells. PHARMACEUTICAL RESEARCH 32:779-792(2015).
Q&As (0)
Ask a question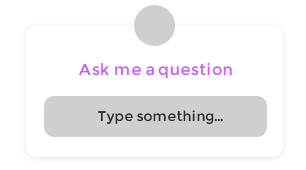 Customer Reviews (0)
Write a review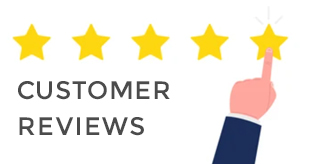 Ask a Question for All ULBP2 Products
Required fields are marked with *
My Review for All ULBP2 Products
Required fields are marked with *