USP30
Official Full Name

ubiquitin specific peptidase 30

Background

USP30, a member of the ubiquitin-specific protease family (see USP1, MIM 603478), is a novel mitochondrial;deubiquitinating (DUB) enzyme (Nakamura and Hirose, 2008 (PubMed 18287522)).

Synonyms

USP30; ubiquitin specific peptidase 30; ubiquitin specific protease 30; ubiquitin carboxyl-terminal hydrolase 30; FLJ40511; MGC10702; ub-specific protease 30; ubiquitin thioesterase 30; deubiquitinating enzyme 30; ubiquitin thiolesterase 30; ubiquitin-spe;
| Species | Cat.# | Product name | Source (Host) | Tag | Protein Length | Price |
| --- | --- | --- | --- | --- | --- | --- |
| Danio rerio (Zebrafish) (Brachydanio rerio) | RFL6309DF | Recombinant Full Length Danio Rerio Ubiquitin Carboxyl-Terminal Hydrolase 30(Usp30) Protein, His-Tagged | E.coli expression system | His | | |
| Human | USP30-3626H | Recombinant Human USP30, His-tagged | E.coli | His | | |
| Human | USP30-001HCL | Recombinant Human USP30 cell lysate | Insect Cell | N/A | | |
| Human | USP30-0371H | Recombinant Human USP30 Protein (T57-E517), Tag Free | Insect Cell | No tag | | |
| Human | USP30-12H | Active Recombinant Human USP30 protein, His-tagged | Insect Cell | His | | |
| Human | USP30-8654H | Recombinant Human USP30, SUMO tagged | Insect Cell | His | | |
| Human | USP30-0372H | Recombinant Human USP30 Protein (T57-E517), His tagged | Insect Cell | His | | |
| Human | USP30-363H | Recombinant Human USP30 Protein, GST-tagged | E.coli | GST | | |
| Human | USP30-2221H | Recombinant Human USP30 protein, SUMO-tagged | Insect Cells | SUMO | | |
| Human | USP30-1252H | Recombinant Human USP30 protein, GST-tagged | E.coli | GST | | |
| Mouse | USP30-9959M | Recombinant Mouse USP30 Protein, His (Fc)-Avi-tagged | HEK293 | His (Fc)-Avi | | |
| Mouse | USP30-9959M-B | Recombinant Mouse USP30 Protein Pre-coupled Magnetic Beads | HEK293 | | | |
| Mouse | USP30-17920M | Recombinant Mouse USP30 Protein | Mammalian Cell | His | | |
| Rat | USP30-6476R | Recombinant Rat USP30 Protein | Mammalian Cell | His | | |
| Rat | USP30-6132R-B | Recombinant Rat USP30 Protein Pre-coupled Magnetic Beads | HEK293 | | | |
| Rat | USP30-6132R | Recombinant Rat USP30 Protein, His (Fc)-Avi-tagged | HEK293 | His (Fc)-Avi | | |
| Rhesus Macaque | USP30-4939R | Recombinant Rhesus Macaque USP30 Protein, His (Fc)-Avi-tagged | HEK293 | His (Fc)-Avi | | |
| Rhesus Macaque | USP30-4939R-B | Recombinant Rhesus Macaque USP30 Protein Pre-coupled Magnetic Beads | HEK293 | | | |
| Rhesus Macaque | USP30-5126R | Recombinant Rhesus monkey USP30 Protein, His-tagged | Mammalian Cell | His | | |
| Xenopus tropicalis (Western clawed frog) (Silurana tropicalis) | RFL35521XF | Recombinant Full Length Xenopus Tropicalis Ubiquitin Carboxyl-Terminal Hydrolase 30(Usp30) Protein, His-Tagged | E.coli expression system | His | | |
| Zebrafish | USP30-7532Z | Recombinant Zebrafish USP30 | Mammalian Cell | His | | |
Involved Pathway
Protein Function
Interacting Protein
USP30 Related Articles
USP30 involved in several pathways and played different roles in them. We selected most pathways USP30 participated on our site, such as , which may be useful for your reference. Also, other proteins which involved in the same pathway with USP30 were listed below. Creative BioMart supplied nearly all the proteins listed, you can search them on our site.
| Pathway Name | Pathway Related Protein |
| --- | --- |
USP30 has several biochemical functions, for example, cysteine-type endopeptidase activity, ubiquitin-specific protease activity. Some of the functions are cooperated with other proteins, some of the functions could acted by USP30 itself. We selected most functions USP30 had, and list some proteins which have the same functions with USP30. You can find most of the proteins on our site.
| Function | Related Protein |
| --- | --- |
| cysteine-type endopeptidase activity | USP5;USP45;CTSK;USP17L5;USP2;CASP10;USP9;USP48;CTSSB.2 |
| ubiquitin-specific protease activity | ATXN3L;USP18;USP1;USP24;USP10;USP33;USP43;USP22;OTUD6A |
USP30 has direct interactions with proteins and molecules. Those interactions were detected by several methods such as yeast two hybrid, co-IP, pull-down and so on. We selected proteins and molecules interacted with USP30 here. Most of them are supplied by our site. Hope this information will be useful for your research of USP30.
TIMM8A; SS18L1; SF3A1; QKI; CLPB; MPND
Feng, AP; He, YM; et al. Expression of USP15, T beta R-I and Smad7 in psoriasis. JOURNAL OF HUAZHONG UNIVERSITY OF SCIENCE AND TECHNOLOGY-MEDICAL SCIENCES 34:415-419(2014).
Wang, X; Stafford, W; et al. The 19S Deubiquitinase Inhibitor b-AP15 Is Enriched in Cells and Elicits Rapid Commitment to Cell Death. MOLECULAR PHARMACOLOGY 85:932-945(2014).
Q&As (0)
Ask a question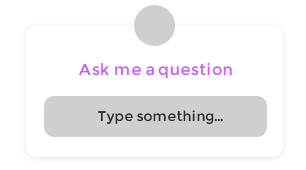 Customer Reviews (0)
Write a review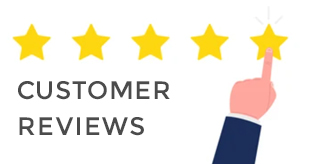 Ask a Question for All USP30 Products
Required fields are marked with *
My Review for All USP30 Products
Required fields are marked with *