Home / Press Release / Besides Cell Lines Culture, Lipid Storage etc., a New Application of Gene Plin2 was Found
Besides Cell Lines Culture, Lipid Storage etc., a New Application of Gene Plin2 was Found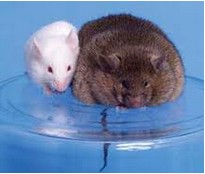 Nowadays weight losing is very popular among women, even men. They adopt diet, exercise, medicine control etc. to achieve the result. But every coin has two sides and you need to pay something.
On Lipid Research, a two-year study revealed an exciting finding that deleting a specific gene in mice can prevent them from obese even given high fat diet. The "magic" gene is Plin2.
Plin2 was discovered in 1990s. "The protein encoded by this gene belongs to the perilipin family, members of which coat intracellular lipid storage droplets. This protein is associated with the lipid globule surface membrane material, and maybe involved in development and maintenance of adipose tissue. However, it is not restricted to adipocytes as previously thought, but is found in a wide range of cultured cell lines, including fibroblasts, endothelial and epithelial cells, and tissues, such as lactating mammary gland, adrenal cortex, Sertoli and Leydig cells, and hepatocytes in alcoholic liver cirrhosis, suggesting that it may serve as a marker of lipid accumulation in diverse cell types and diseases. Alternatively spliced transcript variants have been found for this gene", according to the introduction of Creative BioMart.
Researchers gained the novel result by creating a strain of mice without the Plin2 gene. Usually, mice would eat unrestrictedly as if provided with voracious food. But the Plin2 deletion mice didn't become obese. Fatty liver which is usually found on obese mice or inflammation didn't show on these mice.
Mice gene shares much similarity with humans. So researchers assumed we might target Plin2 to take care of weight issues.
Article Link: Besides Cell Lines Culture, Lipid Storage etc., a New Application of Gene Plin2 was Found
Tags: Gene Plin2, Obesity, Lipid Research