Cytokines are synthesized and secreted by immune cells and certain non-immune cells. A class of small molecule proteins with a wide range of biological activities. Cytokines generally modulate immune responses by binding to corresponding receptors to regulate cell growth, differentiation and effects. Cytokine (CK) is a low molecular weight soluble protein produced by various cells induced by immunogens, mitogens or other stimulators. It regulates innate and adaptive immunity, hematopoiesis, cell growth, APSC pluripotent cells and damage.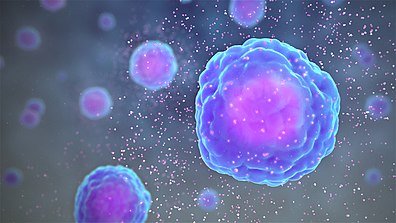 Figure 1. Cytokine secretion.
Introductions
Cytokine (CK) is a low-molecular-weight soluble protein produced by various cells induced by immunogens, mitogens or other stimulators. It regulates innate and adaptive immunity, hematopoiesis, cell growth, and damaged tissue repair. Features. Cytokines can be divided into interleukins, interferons, tumor necrosis factor superfamily, colony stimulating factors, chemokines, growth factors and the like. Numerous cytokines play a role in the body through paracrine, autocrine or endocrine, and have various physiological characteristics such as pleiotropic, overlapping, antagonistic, and synergistic, forming a very complex network of cytokine regulation and participating in many human bodies. An important physiological function.
Classification
Lymphokines, mainly produced by lymphocytes, including T lymphocytes, B lymphocytes and NK cells.

Figure 2. A scanning electron microscope (SEM) image of a single human lymphocyte.

Mononuclear factors are mainly produced by monocytes or macrophages, such as IL-1, TNF-α (Figure 3), G-CSF and M-CSF.

Figure 3. Crystal structure of TNF-α.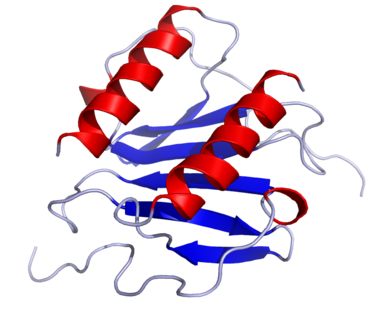 Figure 4. Solution structure of IL-8.
Receptors
Cytokines are produced by a variety of cells and have a wide range of functions regulating cell function. Cytokines not only act on the immune system and hematopoietic system, but also on the nervous and endocrine systems, on cell-cell interactions, cell proliferation and differentiation. And the effect function has an important regulatory effect. Cytokines exert a wide variety of biological functions by binding to receptors on the surface of target cell membranes and transmitting signals to the interior of cells. Therefore, understanding the structure and function of cytokine receptors is essential for an in-depth study of the biological functions of cytokines. With the in-depth study of cytokine receptors, it has been found that shared chain phenomena in different subunits of cytokine receptors provide a basis for elucidating the similarities and differences in the biological activities of many cytokines from the receptor level. Most cytokine receptors have soluble forms. Mastering the laws of soluble cytokine receptor production and its physiological and pathological significance will certainly expand people's understanding of the role of cytokine networks. Detection of the levels of cytokines and their receptors has become an important aspect of basic and clinical immunology research.
Immunoglobulin (Ig) superfamily is distributed throughout several cells and tissues of the vertebrate body and has structural homology to immunoglobulins (antibodies), cell adhesion molecules, and even certain cytokines.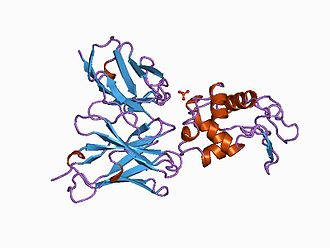 Figure 5. Protein of immunoglobulin (Ig) superfamily.
Hemopoietic Growth Factor (type 1) family, whose members have certain conserved motifs in their extracellular amino acid domains.
Interferon (type 2) family, whose members are receptors for IFNβ and γ.
Tumor necrosis factors (TNF) (type 3) family, in addition to the family-named ligand (TNF, several other non-cytokine ligands, such as CD40.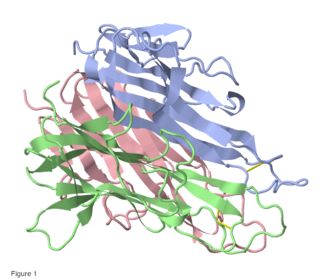 Figure 6. Protein of tumor necrosis factors family.
Interleukin-17 receptor (IL-17R) family has little homology to any other cytokine receptor family. Conserved structural motifs between members of this family include the extracellular fibronectin III-like domain, the transmembrane domain, and the cytoplasmic SERIF domain.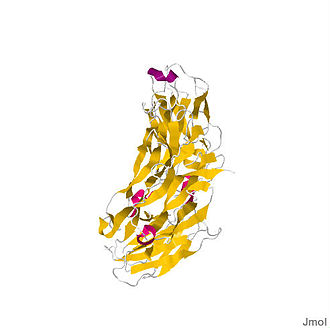 Figure 7. Crystal structure of a complex of IL-17RA bound to IL-17F in a 1:2 stoichiometry
Reference:
Saito S.; et al. Cytokine cross-talk between mother and the embryo/placenta. J. Reprod. Immunol. 2001, 52 (1–2): 15–33.