ATP2B1
Official Full Name

ATPase, Ca++ transporting, plasma membrane 1

Background

The protein encoded by this gene belongs to the family of P-type primary ion transport ATPases characterized by the formation of an aspartyl phosphate intermediate during the reaction cycle. These enzymes remove bivalent calcium ions from eukaryotic cells against very large concentration gradients and play a critical role in intracellular calcium homeostasis. The mammalian plasma membrane calcium ATPase isoforms are encoded by at least four separate genes and the diversity of these enzymes is further increased by alternative splicing of transcripts. The expression of different isoforms and splice variants is regulated in a developmental, tissue- and cell type-specific manner, suggesting that these pumps are functionally adapted to the physiological needs of particular cells and tissues. This gene encodes the plasma membrane calcium ATPase isoform 1. Alternatively spliced transcript variants encoding different isoforms have been identified.

Synonyms

ATP2B1; ATPase, Ca++ transporting, plasma membrane 1; plasma membrane calcium-transporting ATPase 1; plasma membrane calcium transporting ATPase 1; PMCA1; ATPase Ca++ transporting plasma membrane 1; Plasma membrane calcium ATPase 1; Plasma membrane calcium ATPase isoform 1; Plasma membrane calcium pump isoform 1; PMCA 1; OTTHUMP00000242513; OTTHUMP00000242514; OTTHUMP00000242515; plasma membrane calcium pump; PMCA1kb;
Involved Pathway
Protein Function
Interacting Protein
ATP2B1 Related Articles
ATP2B1 involved in several pathways and played different roles in them. We selected most pathways ATP2B1 participated on our site, such as Calcium signaling pathway, cGMP-PKG signaling pathway, cAMP signaling pathway, which may be useful for your reference. Also, other proteins which involved in the same pathway with ATP2B1 were listed below. Creative BioMart supplied nearly all the proteins listed, you can search them on our site.
| Pathway Name | Pathway Related Protein |
| --- | --- |
| Calcium signaling pathway | PPP3CB;CCKBR;TRHRB;PPP3CC;HTR5A;CALM2A;PPP3CA;ORAI2;PLCD1A |
| cGMP-PKG signaling pathway | ATF4;VASP;MYH7;PRKCE;ATP2A3;TRPC6;BDKRB2;CALM4;CALML5 |
| cAMP signaling pathway | HCAR2;ROCK1;NPR1;BAD;PDE4C;PPARA;GLI3;SOX9;RELA |
| Adrenergic signaling in cardiomyocytes | CACNA1SB;CACNG6A;ATP1B1;TNNT2;MAPK14A;PLCB2;MAPK14B;ATP2B3B;TNNC1A |
| Endocrine and other factor-regulated calcium reabsorption | ATP2B1;FXYD2;PRKCG;KLK1B8;ATP1A2;PRKCA;ATP1B4;TRPV5;SLC8A1 |
| Salivary secretion | ATP1B3;BST1;ATP1B2;CST5;GNAS;FXYD2;ATP2B4;PRH1;LYZ2 |
| Pancreatic secretion | RAB8A;FXYD2;PRSS2;PRKCG;RAP1B;LOC780933;PLA2G12B;PLA2G2A;CPA3 |
| Mineral absorption | MT1X;TRPV6;MT1F;MT1H;FTL;MT1A;ATP1A1;MT1E;Trf |
ATP2B1 has several biochemical functions, for example, ATP binding, PDZ domain binding, calcium-transporting ATPase activity. Some of the functions are cooperated with other proteins, some of the functions could acted by ATP2B1 itself. We selected most functions ATP2B1 had, and list some proteins which have the same functions with ATP2B1. You can find most of the proteins on our site.
| Function | Related Protein |
| --- | --- |
| ATP binding | MOV10B.1;CDK4;FIGN;RENBP;PRKCG;PKN1B;RPS6KA5;ABCA13;GUCY2F |
| PDZ domain binding | EXOC4;Apba1;ADAM17;ATP2B1A;SLC22A12;Fzd4;CXXC4;GRASP;GRIA1 |
| calcium-transporting ATPase activity | ATP2C2;ATP2A3;ATP2C1;ATP2B2;ATP2B1A;ATP2A1L;ATP2B3A;ATP2A2B;ATP2A1 |
| calmodulin binding | PHKG2;CAMK1GA;MARCKSL1;MYO1G;KCNN4;CAMK2G;MAPKAPK2;MAPKAPK2A;MKNK2 |
| hydrolase activity | MPPED1;ABCB1A;PLCD1A;ADAM25;PCSK5B;TMPRSS11F;F2RL1.1;TMPRSS13A;ESPL1 |
| metal ion binding | HMOX1A;RFK;ZFP775;DGKAA;CA14;GNAS;ZFP687;C1GALT1;PDE12 |
| nucleotide binding | CSNK1DA;SCAF4;RBMX;ACTA1A;UBE2D1A;TTLL13;THOC4;ATP11A;RBM4.2 |
| protein binding | CLCN1;ZNF187;VAV2;FANCL;UBTD1;SOCS4;GTSE1;MYH10;AEBP2 |
ATP2B1 has direct interactions with proteins and molecules. Those interactions were detected by several methods such as yeast two hybrid, co-IP, pull-down and so on. We selected proteins and molecules interacted with ATP2B1 here. Most of them are supplied by our site. Hope this information will be useful for your research of ATP2B1.
sec31l1_mouse_protei; Mbip; Cse1l; Tmem173
Ramoino, P; Milanese, M; et al. gamma-Amino butyric acid (GABA) release in the ciliated protozoon Paramecium occurs by neuronal-like exocytosis. JOURNAL OF EXPERIMENTAL BIOLOGY 213:1251-1258(2010).
Mangialavori, I; Giraldo, AMV; et al. A New Conformation in Sarcoplasmic Reticulum Calcium Pump and Plasma Membrane Ca2+ Pumps Revealed by a Photoactivatable Phospholipidic Probe. JOURNAL OF BIOLOGICAL CHEMISTRY 284:4823-4828(2009).
Q&As (0)
Ask a question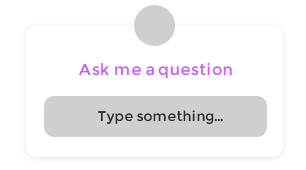 Customer Reviews (0)
Write a review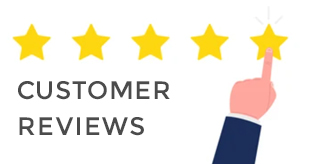 Ask a Question for All ATP2B1 Products
Required fields are marked with *
My Review for All ATP2B1 Products
Required fields are marked with *